Watershed Distillery Bottled in Bond Bourbon is a Standout Delight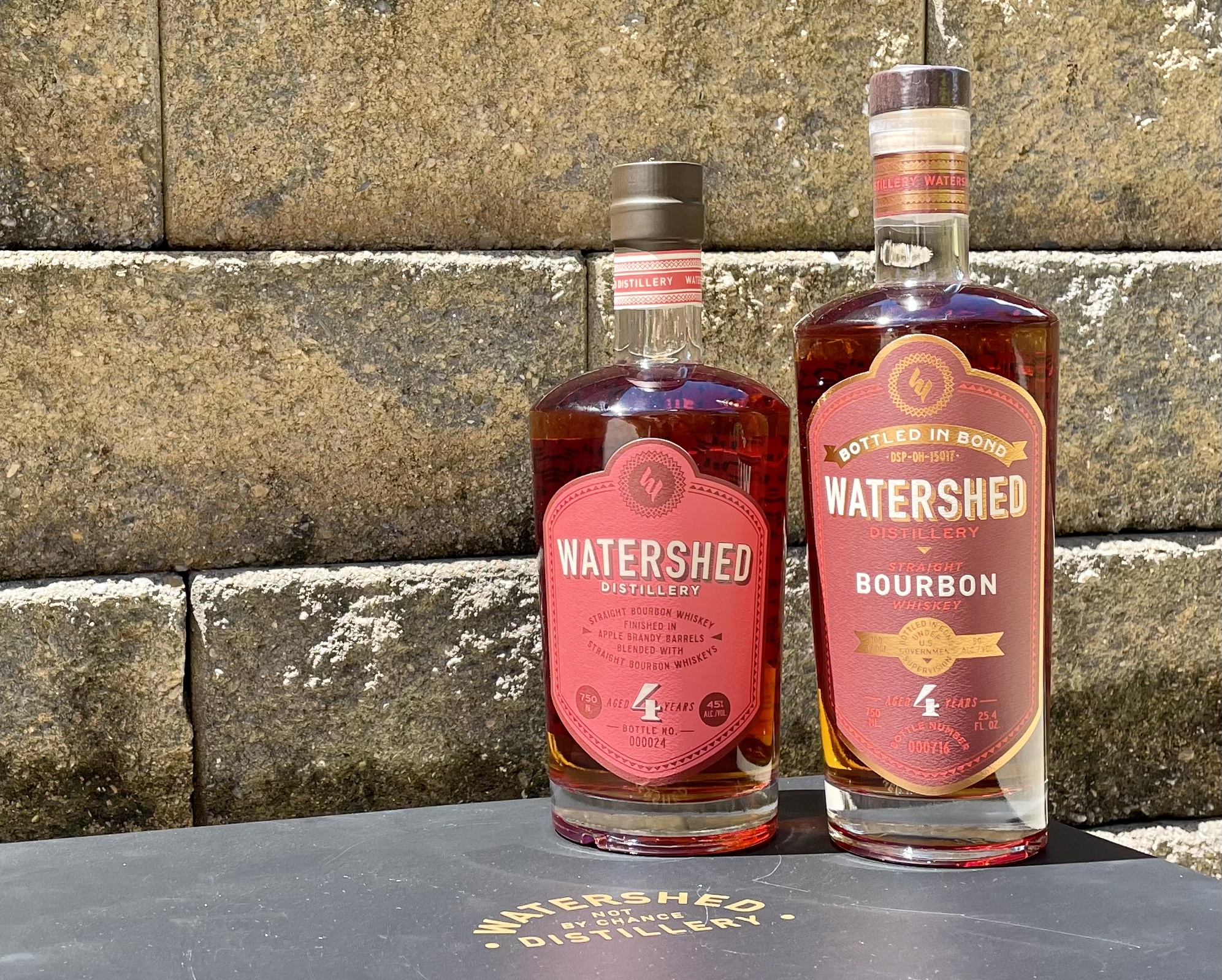 "There's something special about bottled in bond, "Greg Lehman, Founder and CEO of Watershed Distillery, told us as we stood amidst the two stills that the team uses to produce the distillery's bourbon, vodka, gin and other spirits.
The four-year-old Watershed Distillery Bottled in Bond Bourbon represents a specific place in time. For Watershed, this is a time of change from small beginnings, where Greg's office was created by stacking pallets of glass bottles around a corner in what is now the Watershed Kitchen & Bar.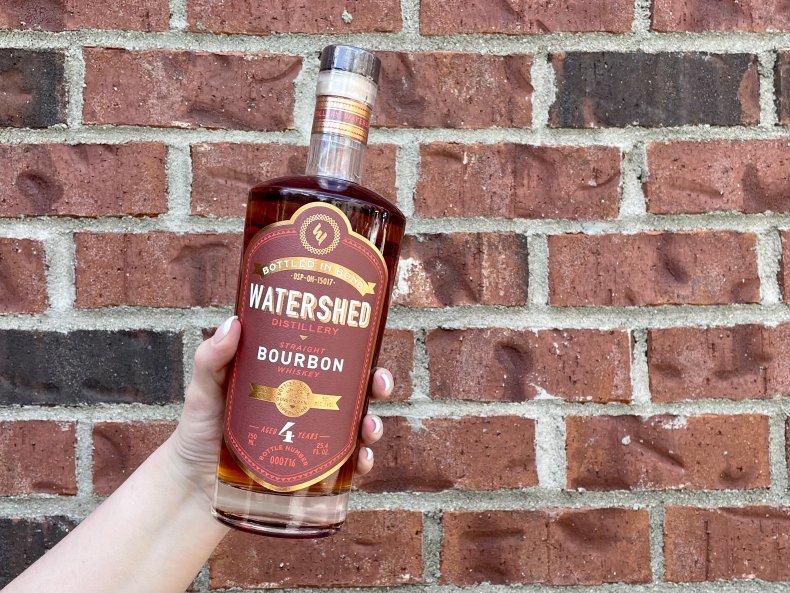 This 100 proof limited release is crafted from the team's favorite barrels from a specific season and retails for $49.99 in a 750ml bottle.
On the nose, this bourbon delivers hints of apple and toasted oak. Caramel, honey and dark cherry flavors hit your tongue before a lengthy, smooth finish that delivers just the right amount of heat and spice at the end. It's one of the best smelling and tasting bourbons I've sampled this year. You can't afford to miss the Watershed Distillery Bottled in Bond Bourbon.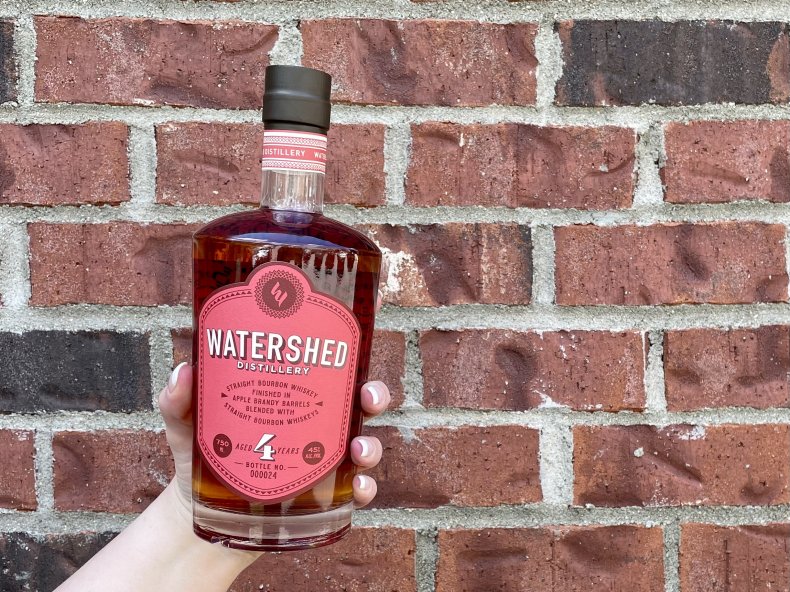 Launching alongside this special release is a tri-blend simply called Watershed Distillery Bourbon. This blend combines Watershed's standard bourbon with their six-year apple brandy finished bourbon and a sourced bourbon that the team hand-picked to deliver a specific flavor profile. This results in a four year age stated bourbon at 90 proof that proved the perfect pairing with a meal at the Watershed Kitchen & Bar.
While the Bottled in Bond shined in a traditional tasting, the flavors and aroma of the tri-blend came alive alongside a dinner of chicken fried chicken livers, smoked pork tenderloin and poached walleye. Notes of dried fruit and orange zest led to a vanilla and baking spiced taste before a long finish where the apple brandy component comes back out to shine.
"There's nobody at this distillery that walks around thinking we're better than any other distillery out there," Greg told us, "but we all come to work, and we're like, 'Let's see if we can make a really good batch today,' and 'What are we doing today to make a better batch than we did before.' I think that gives us a little bit of an edge, and it also makes it fun."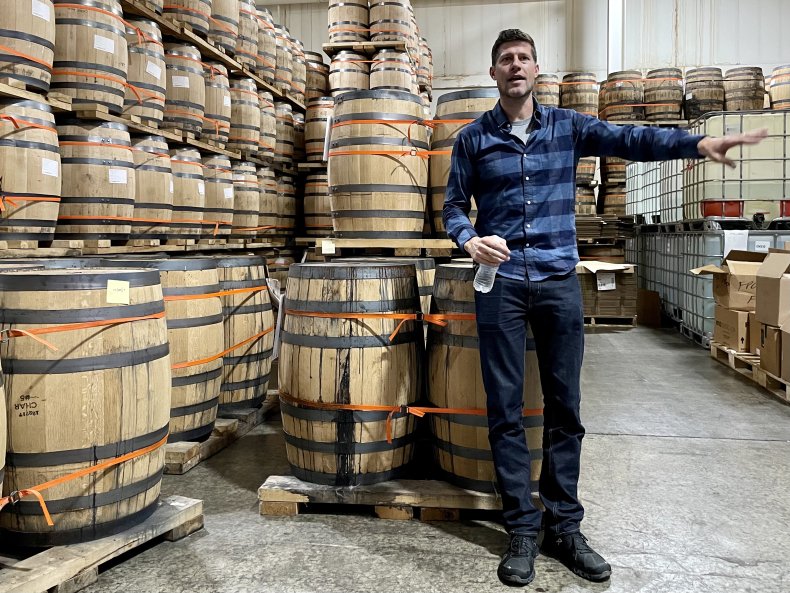 The passion of Greg's team comes through as they describe the process of choosing barrels and the work that's gone into Watershed's offerings. There are several single barrel bourbons at the distillery, with a friendly competition between several teams. After trying each, Sugar & Spice is at the top, and the bottle we purchased to take home.
In addition to sampling the latest offerings, we were able to try the six-year bourbon finished in apple brandy barrels and the Barrel Finished Nocino. Both are wonderful, but the Nocino really stood out with a nutty, sweet flavor that is like nothing we've had before. We also bought two bottles and will be looking forward to the next release of Watershed Bourbon finished in Nocino barrels.
The Watershed Bottled in Bond is $49.99, and Watershed Distillery Bourbon (tri-blend) is $39.99. Both bottles are available on-site in Columbus today and will be at Ohio state liquor agencies starting July 5th. You can find bottles using the Ohio Liquor Control website.
Beginning on July 15th, you can find the spirits online at the Beverage Warehouse with nationwide shipping. Both bottles will be available in Ohio, Florida, Georgia, Illinois, Kentucky, Michigan, and New York.
Newsweek may earn a commission from links on this page, but we only recommend products we back. We participate in various affiliate marketing programs, which means we may get paid commissions on editorially chosen products purchased through our links to retailer sites.