Waukesha Closes Schools, Downtown Roads After Parade Tragedy, Victims' Families Being Notified
The holiday season has begun tragically in Waukesha, Wisconsin, where several people are declared dead and others badly injured after a vehicle rammed into a parade and manuevered its way down the parade route over others.
While many search for answers in Waukesha, the school district has already declared that school will not take place on Monday.
"At this time, we are working with the police department to more fully comprehend all of the tragic details of this unfortunate event," Waukesha school district superintendent James Sebert said in a statement.
The school district will remain open for those who need counseling during this time of grief as the holiday season begins this week with Thanksgiving.
"Our thoughts are with everyone impacted, with all who witnessed the event, and with our entire community," Sebert said.
A holiday parade Sunday night in Waukesha was marred when the driver of an SUV apparently plowed through the crowd and ran over some members of a marching band, mostly young girls and some "dancing grannies."
Waukesha Police Chief Dan Thompson said multiple fatalities are confirmed, but he didn't disclose many other details. Thompson said a person is in custody and police have recovered the vehicle involved. Eleven adults and 12 children were taken to local hospitals.
There has been no information as to the names of those killed, nor the motive of the driver.
Around 4:40 p.m. local time, the red SUV slammed into a crowd, knocking over more than 40 people. Most of the 23 injured were children, according to local reports.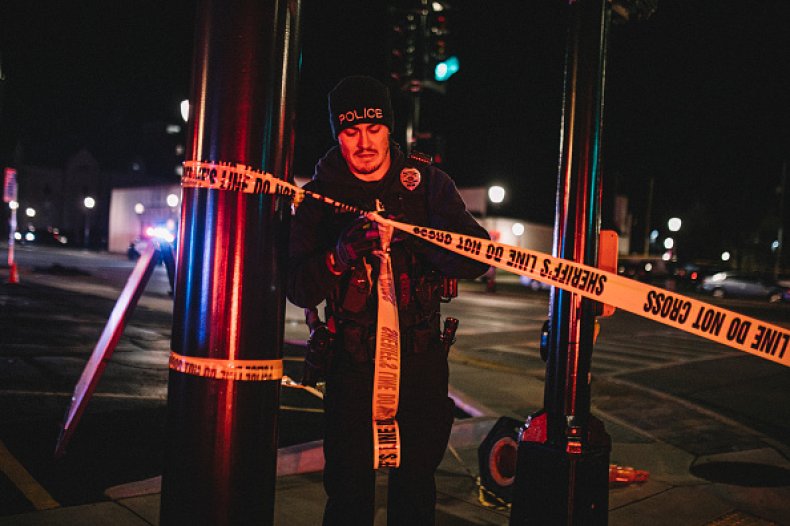 Many more of the people hit were members of the Milwaukee Dancing Grannies.
"Thank you for your concern about the Milwaukee Dancing Grannies. Members of the group and volunteers were impacted and we are waiting for word on their conditions. Please keep the Grannies, all those injured, and all those who witnessed this horrible event in your thoughts and prayers," the Milwaukee Dancing Grannies wrote in a Facebook statement.
This incident comes just two days after the not guilty verdict of Kyle Rittenhouse, who was a 17-year-old who shot and killed to protesters in Kenosha during 2020. Protests erupted in 2020 after the shooting of Jacob Blake, a Black man who was shot several times in the back by local police.
Rittenhouse showed up at the protests with a semi-automatic rifle and killed two people. He was acquitted last week on the claim of self-defense.
There's no indication if these events are related.