Wave of White House Resignations Follows Pro-Trump Rioting at Capitol
Multiple White House officials have resigned in the wake of rioting at the U.S. Capitol in support of President Donald Trump's continued push of unsubstantiated claims that massive voter fraud caused President-elect Joe Biden's election win.
Mick Mulvaney, who formerly served as President Trump's chief of staff, has resigned as special envoy to Northern Ireland. "I called [Secretary of State] Mike Pompeo last night to let him know I was resigning from that. I can't do it. I can't stay," Mulvaney told CNBC.
Deputy Press Secretary Sarah Matthews, East Wing Chief of Staff Stephanie Grisham and White House Social Secretary Anna Cristina "Rickie" Niceta handed in their resignations Wednesday night, according to Reuters. Bloomberg reported that Matt Pottinger, deputy national security adviser, also resigned on Wednesday.
Hours earlier, Trump supporters assaulted police and violently forced their way into the Capitol building while Congress was meeting to officially certify Biden's win.
"I was honored to serve in the Trump administration and proud of the policies we enacted," Matthews, who joined the administration last summer after working for the Trump campaign, said in a statement. "As someone who worked in the halls of Congress I was deeply disturbed by what I saw today. I'll be stepping down from my role, immediately. Our nation needs a peaceful transfer of power."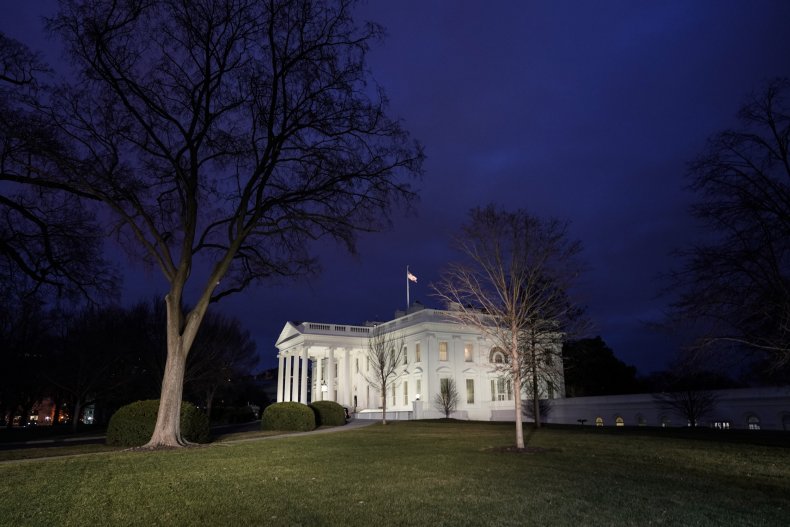 Niceta reportedly resigned around the same time as Matthews, also in response to the rioting. Earlier on Wednesday, first lady Melania Trump's chief of staff and former White House Press Secretary Stephanie Grisham resigned, saying it had "been an honor to serve the country" and she was "proud of the many accomplishments" of the Trump administration.
Other resignations could soon follow. Reuters reports that Trump's national security adviser Robert O'Brien and deputy national security adviser Matthew Pottinger were both considering stepping down after Wednesday's violence, citing sources familiar with the matter. A source said that "chatter" suggested White House Deputy Chief of Staff Chris Liddell was also considering resignation.
Trump has received substantial criticism for failing to offer strong condemnation of the violent rioting by his supporters. Both Democrats and Republicans have urged Trump to allow a peaceful transfer of power to take place while speaking out against the violent chaos, which left one woman dead and injured several others, including multiple police officers.
The president's Twitter account was locked for 12 hours after he tweeted messages maintaining that the election had been "stolen" while urging the mob to "go home," but praising those who participated in the violent riots as "great patriots" who should "remember this day forever." Twitter removed both a video message and a later tweet from the president, warning that he will be permanently suspended if further violations continue after the suspension.
Rioters likely only slightly delayed Biden's inevitable confirmation by Congress, which reconvened hours after authorities secured the building. Several GOP lawmakers who had planned to formally contest Biden's win reversed course due to the violent last-ditch attempt to overturn the election.
Trump will leave office within two weeks, with Biden's inauguration set to take place on January 20. Some have called for his removal even before then in light of his response to the rioting, either by invoking the U.S. Constitution's 25th Amendment or by Congress impeaching and removing him.
Newsweek reached out to the White House for comment.
This is a developing story and will be updated as more information becomes available.