Wawona Peaches Recalled in 20 States, As Salmonella Outbreak Leaves Over a Dozen Hospitalized
Health officials are investigating an outbreak of salmonella spread across nine states that has been linked to bagged peaches.
As of Wednesday, August 19, 2020, a total of 68 people have been infected with the strain of Salmonella enteritidis bacteria associated with the outbreak, according to the Centers for Disease Control and Prevention (CDC).
The majority of cases have been recorded in Minnesota (23) and Michigan (17) followed by Iowa (8), New York (8), New Jersey (4), Virginia (3), Wisconsin (3), Maryland (1) and Pennsylvania (1).
Illnesses began in the period ranging from June 29, 2020, to August 3, 2020 with the infected people ranging in age from one to 92. So far 14 people have been hospitalized as a result of the outbreak—of 47 people with available information—although no deaths have been reported.
More cases may yet be detected because it usually takes an average of two to four weeks between a person becoming sick and the illness being reported.
According to the CDC, evidence suggests that salmonella outbreak is likely the result of contact with contaminated bagged peaches. Interviews with infected people revealed that the vast majority of them had eaten peaches before they became ill.
Twelve out of 19 people with information reported that the peaches they bought were pre-bagged. And of those 12, 10 said they had bought the peaches from Aldi stores across several states.
Health officials from the CDC, state health departments and the U.S. Food and Drug Administration (FDA) are now trying to determine if other retailers may have sold contaminated peaches.
On Wednesday, Aldi voluntarily recalled assorted peaches received from its supplier Wawona Packing Company as a precautionary measure. The company is also investigating the source of contamination, according to the FDA.
The CDC is warning consumers not to eat certain Wawona-branded peaches sold in two-pound bags that were purchased from Aldi stores in Connecticut, Illinois, Iowa, Kentucky, Massachusetts, Michigan, Minnesota, New Hampshire, New York, North Dakota, Ohio, Rhode Island, South Dakota, Vermont, West Virginia, and Wisconsin until further information becomes available.
The retailer has removed affected peaches from select locations in 20 states, including Connecticut, Florida, Illinois, Iowa, Kentucky, Massachusetts, Maryland, Michigan, Minnesota, North Dakota, New Hampshire, New York, Ohio, Pennsylvania, Rhode Island, South Dakota, Vermont, Virginia, Wisconsin and West Virginia.
Newsweek has contacted Aldi and Wawona for comment.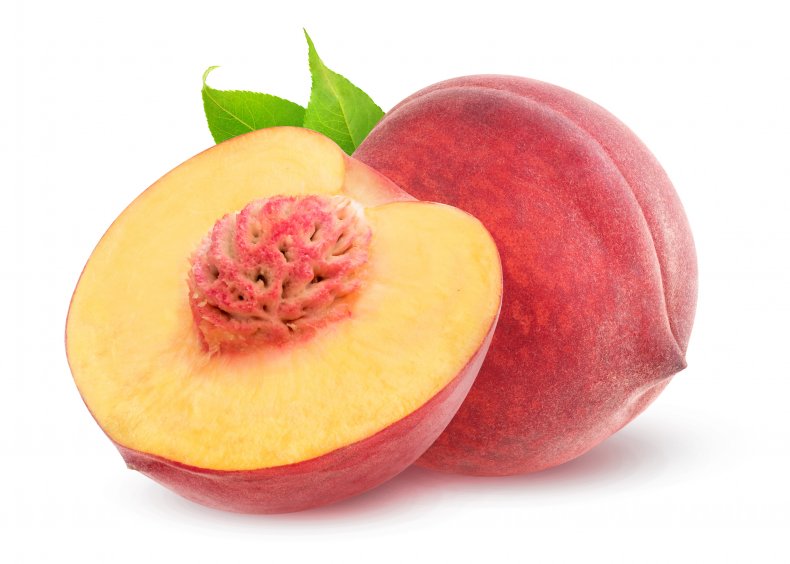 Infection with the Salmonella enteritidis bacteria can lead to a disease called salmonellosis that affects the intestinal tract.
Individuals may develop symptoms such as diarrhea, fever, and stomach cramps between six hours and six days after infection, with the illness usually lasting between four and seven days, according to the CDC.
Most people recover without treatment, however, a minority of infected individuals will suffer severe symptoms that require hospitalization. Certain groups, such as children below the age of five, adults over 65 and people with weakened immune systems are at higher risk from the disease.