Wayfair Employees Plan Wednesday Walkout After Learning They Are Making Beds for Migrant Detention Centers
Employees of Wayfair announced they plan to walkout of work Wednesday afternoon to protest the company's manufacturing of furniture sold to facilities that house migrant children along the southern border.
The Boston Globe reported that it spoke with an employee who told the paper Wayfair employees learned last week that a government contractor that manages migrant camps, BCFS, placed a $200,000 order for bedroom furniture.
Within hours, about 50 employees at the Boston-based online housewares retailer began drafting a letter to Wayfair's executives that outlined their consternation. They then got nearly 550 signatures before presenting it to Wayfair co-founders Niraj Shah and Steve Conine, as well as all members of its board.
"Over the last two days it has come to our attention that Wayfair has again engaged in B2B sales with BCFS, a non-profit government contractor managing camps for migrants at our Southern border," the letter stated.
"This particular order, for over $200,000 worth of bedroom furniture, is destined for Carrizo Springs, Texas, to a facility that will be outfitted to detain up to 3,000 migrant children seeking legal asylum in the United States. The practice of detaining children and adults at our Southern border has been condemned since its inception but since the acceleration of the practice in 2018, and the increase in death and injury that has come with that acceleration, we have seen more vocal condemnation of the practice. We, the undersigned, are writing to you from a place of concern and anger about the atrocities being committed at our Southern border."
The letter went on to ask the executives to halt any business with BCFS.
"At Wayfair, we believe that 'everyone should live in a home that they love.' Let's stay true to that message by taking a stand against the reprehensible practice of separating families, which denies them any home at all," the letter stated.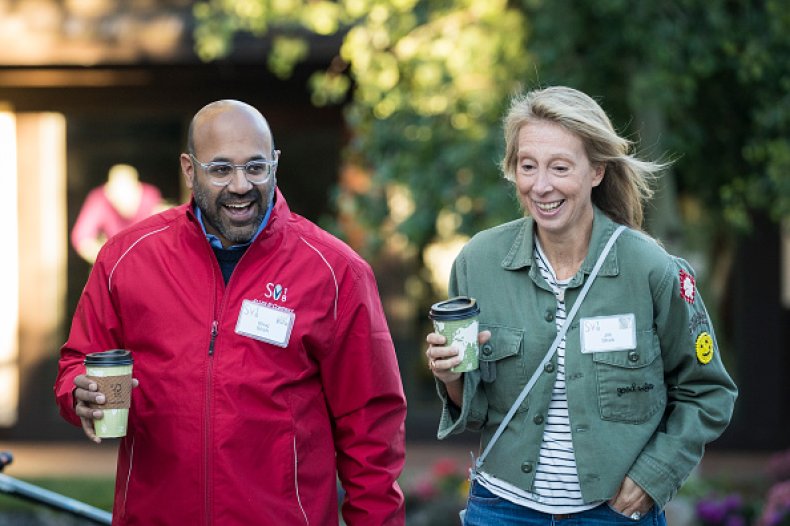 The Globe reported that employees sent the letter to the company brass on Friday, and got an unsigned response by Monday evening. The letter thanked the employees for their concerns, but added that they also "believe in the importance of respecting diversity of thought within our organization and across our customer base."
"As a retailer, it is standard practice to fulfill orders for all customers and we believe it is our business to sell to any customer who is acting within the laws of the countries within which we operate," the letter back to the employees read. "We believe all of our stakeholders, employees, customers, investors, and suppliers included are best served by our commitment to fulfill our orders."
Employees plan to walk out of the Back Bay offices at 1:30 p.m. ET on Wednesday. They have asked Wayfair to donate proceeds from the BCFS order to assist rescue organizations that support migrant families and refugees at the border.
The Wayfair Walkout hashtag quickly picked up steam Tuesday afternoon on social media, with New York Rep. Alexandria Ocaso-Cortez chiming in to support the employee walkout.
"Wayfair workers couldn't stomach they were making beds to cage children," Ocasio-Cortez tweeted. "They asked the company to stop. CEO said no. ... This is what solidarity looks like - a reminder that everyday people have real power, as long as we're brave enough to use it."