Wayfair Stock Is Up Over 100 Percent In Spite of Bizarre Conspiracy Theory
The viral spread of a bizarre conspiracy theory doesn't seem to have damaged the furniture and home goods e-commerce giant Wayfair, new financial analysis and soaring stock prices suggest.
According to the financial markets analytics site Seeking Alpha, the outlook for Wayfair is strong, with a 144 percent rise in the company's stock over the last three months. Citing a consumer survey conducted by equity researchers at The Needham Group, Seeking Alpha describes Wayfair as beneficiaries of a trend toward "consumer nesting," with people spending more on home goods and less in other categories—a likely effect of lockdown measures made in response to the ongoing coronavirus pandemic.
While Wayfair stock (NYSE: W) was a few points down from its year-to-date high, market summaries show significant gains, not only pulling the company out of the March stock market crash, but also substantially improving upon 2019 highs.
The company's first quarter financial disclosures were bullish, reporting a nearly 20 percent increase in year over year revenue and a gross profit of more than $579 million. Wayfair's second quarter earnings report will be released before market opening on August 5.
Newsweek reached out to Wayfair with questions regarding the company's financial health, but the company declined to comment in advance of the upcoming earnings report.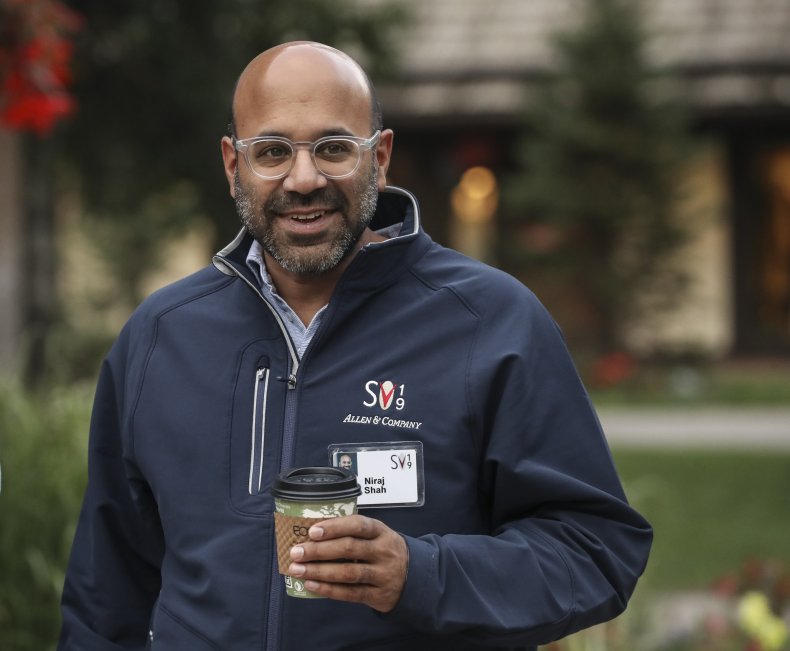 The stock market success of the company appears to have been largely unaffected by a viral conspiracy theory alleging that expensive furniture items on the site were being used to cloak human trafficking transactions.
Newsweek looked into claims made by conspiracy theorists and found the evidence either misleading or false, from which baseless conclusions were drawn.
Conspiracists cited the human first names of certain products, which they used to claim Wayfair was advertising trafficked children for purchase, even though similar naming schemes are common practice among furniture retailers. Wayfair told Reuters that the company algorithmically generates product names based on "first names, geographic locations and common words."
Nor is it surprising that some of the products labelled with human given names would coincidentally overlap with the given names of missing children (though even some of the examples provided by proponents of the conspiracy theories turned out to be children who were not missing), since there are 7.8 billion on the planet and each of them have a name.
According to FBI statistics collected by the National Center for Missing & Exploited Children, more than 421,394 reports of missing children were made in 2019 in the United States alone. It would be more surprising if none of them shared a first name with one of Wayfair's more than 18 million products.
In a statement released to Newsweek and other outlets last week, Wayfair rejected the conspiracy theory—"there is, of course, no truth to these claims"—while temporarily removing several products at the center of the theories, with plans to rename and reintroduce the products with more detailed descriptions.