Wayne LaPierre Slams 'Elites' In CPAC Speech Even As He Earns $5 Million Annually From NRA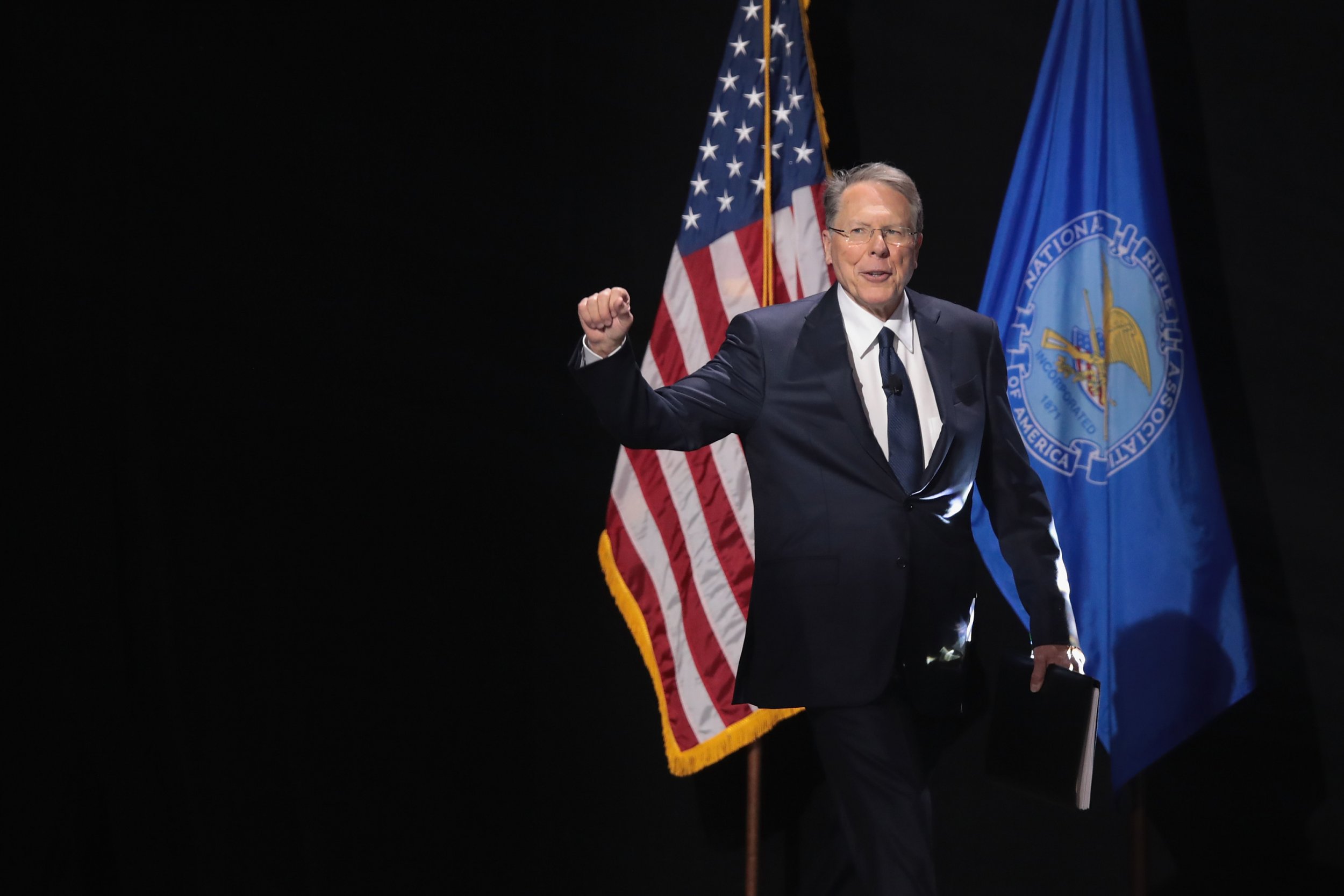 The head of the National Rifle Association, Wayne La Pierre, railed against "elites" in politics and the media during a fiery speech defending gun rights at the Conservative Political Action Conference Thursday.
LaPierre was speaking amid mounting scrutiny on the NRA and its lobbying efforts in the wake of the latest mass shooting, which resulted in the killing of 17 people at a high school in Florida last week. However, he gave no indication of a willingness to back down in his organization's resistance to any form of gun control. Instead, he accused those who have been calling for such measures of exploiting the tragedy to advance their personal political agendas.
"The elites don't care not one whit about America's school system and school children," he said to a favorable reception at the conservative event. "If they truly cared, what they would do is they would protect them. For them it's not a safety issue, it's a political issue. They care more about control and more of it, their goal is to eliminate the Second Amendment and our firearms freedoms so that they can eradicate all individual freedoms."
Despite his slamming of so-called elites, LaPierre certainly ranks in a high bracket when it comes to earnings. According to tax documents, the 68-year-old, who has led the NRA as its executive vice president and chief executive officer since 1991, took in more than $5 million in compensation in 2015.
While a CNN town hall, which featured a spokesperson for the NRA, and comments from President Donald Trump have hinted at signs of unity in making progress toward preventing further school shootings, LaPierre recast the debate as one of extremes. He repeatedly called out what he called the "European-style socialists" in American politics, such as Bernie Sanders, Nancy Pelosi and New York Governor Andrew Cuomo, whom he claimed wanted to take away Americans' guns and their freedoms.
"You should be anxious, you should be frightened," he said to the attendees.