Wayne Rooney: Dropped By Jose Mourinho, Where Will Manchester United Striker Go Next?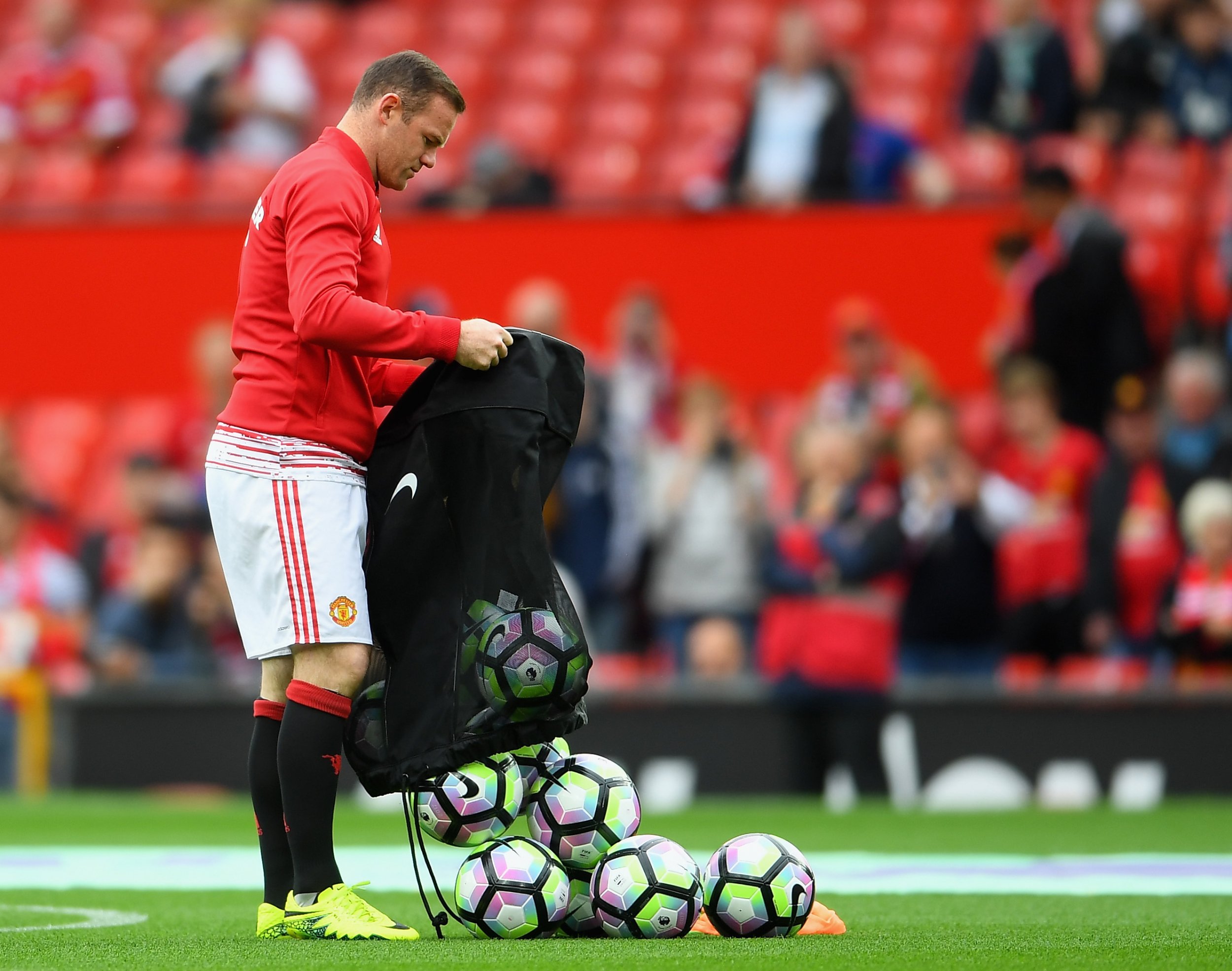 The Wayne Rooney conundrum took another strange but logical turn at the weekend, as the England captain was dropped to the bench by his manager Jose Mourinho for Manchester United's thumping 4-1 victory over Leicester City.
Strange because Rooney is the United club captain, and closing in on Sir Bobby Charlton's club goalscoring record; logical because Rooney's form has been so poor that he could no longer realistically justify a place in United's team. A conundrum because that is what Rooney has been, under three successive managers—David Moyes, followed by Louis Van Gaal, and now Mourinho, who has bitten the bullet Moyes might have done when signing off on a massive new contract for Rooney in 2013.
If Rooney does leave, where are his possible destinations? Newsweek picks the best from the bunch.
Major League Soccer
Perhaps the ideal destination. Rooney could earn a fat wage in MLS, while playing at a decent level of football—American "soccer" has improved drastically in recent years.
Now, MLS attracts players in the prime of their careers—the likes of Sebastian Giovinco, who moved from Juventus to Toronto FC at 28 — so Rooney would no longer have to feel like he was heading to football's equivalent of a retirement home.
There would also be the chance to link up again with some English Premier League pals. Steven Gerrard plays for Los Angeles Galaxy, while Frank Lampard is at New York City FC. Rooney would be the star attraction in MLS, playing in good weather all year round, if he moved to the United States' West Coast.
China
Rooney has received offers from the Far East before. In March, television personality Piers Morgan revealed in his Mail on Sunday column that Shanghai SIPG, managed by Sven Goran-Eriksson, had offered the 30-year-old a "nine-figure sum" to go and play in the Chinese Super League.
The advantage for Rooney? As his career winds towards a conclusion, the potential for one more monster pay day. The downside? Perhaps that should be downsides. While Chinese football is no longer a backwater, with several massive transfers moving from Europe in the past year, the quality is nowhere near that of the major European leagues.
If Rooney moves to China, he will surely have to give up his England career because even a committed supporter like national team manager Sam Allardyce cannot countenance his captain playing at a low standard week-in, week-out.
Everton
The knock on Rooney from sections of United's support, and one that he may be unable to overcome at this late stage of his United career, is that he comes from the wrong end of the East Lancs Road. He is an Evertonian, a Scouser, not a Mancunian, and so despite all the goals, the service as captain, and the trophies including a UEFA Champions League in 2008, the feeling persists that Rooney has never, quite, been taken to the hearts of those who chant from the Stretford End at Old Trafford.
Could a return back "home," to where he began his career, work out for Rooney? Farhad Moshiri, Everton's new majority shareholder, has money to spend to match his ambition, while the club has made a fine start to the current season under its new manager Ronald Koeman.
Dropping back down into being a huge fish in a slightly smaller pond could suit Rooney, whose leadership skills might also be useful in a developing squad. Jose Mourinho has reportedly told Rooney he cannot continue to criticize United's players while himself underperforming. This would not be the case at Everton, where Rooney's would be the voice carrying the most weight.
Management
The consensus has been that Rooney lacks the potential of his forebears, such as Ryan Giggs, to go into management once his career has finished. Nor does he appear to be blessed with the sharp tactical brain and analytical skills that have made Gary Neville's punditry role on Sky Sports such a success.
But Rooney has been playing at the top level of English football now for more than 14 years, at the highest level of the game in technical and physical terms. His longevity is often forgotten; at 30, he has the mileage of a player several years older.
Rooney said in July that he was open to the idea of management. Perhaps 30 is too young, but then Eddie Howe, Bournemouth's cerebral, measured head coach, began his managerial career at the same age.
It would be wise for Rooney to do what Giggs has not, as of yet, and take a job leading a lower-division side. This is, of course, if he decides his playing days are over, which is highly unlikely. Unlikely, though, does not mean unwise.