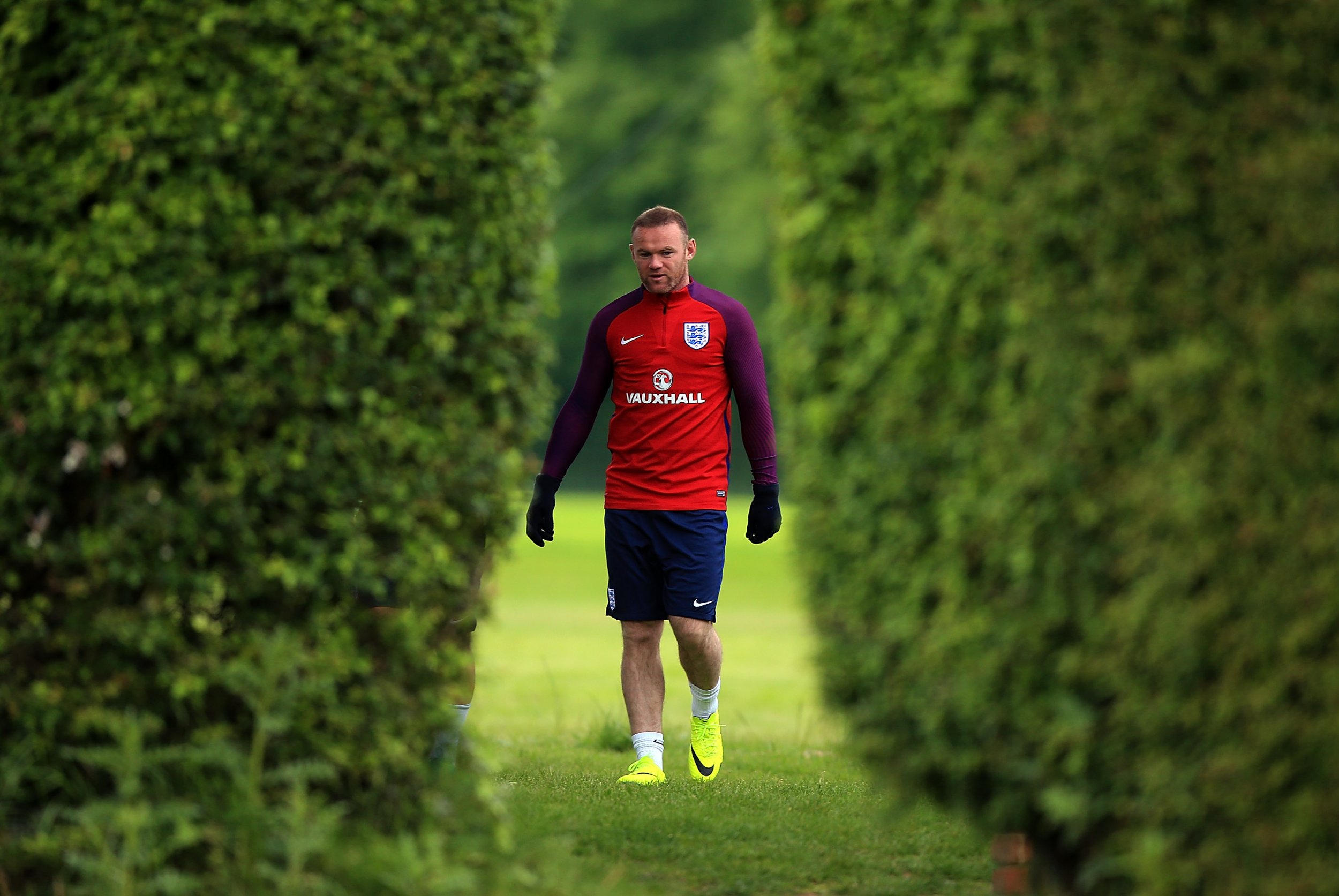 Perhaps Roy Hodgson should have been deliberating over the inclusion of his captain and record goalscorer in England's UEFA Euro 2016 squad.
New data released by UEFA ahead of the marquee tournament shows Wayne Rooney, who will lead England out against Russia on June 11 at Stade Velodrome in Marseilles, is only the 98th-best player in the competition based on current form.
That puts Rooney, who scored his 52nd international goal against Australia at the Stadium of Light in Sunderland on Friday, behind Danny Drinkwater, one of three players culled by Hodgson on Monday as he made up his final selection for the competition.
Rooney is also behind Marcus Rashford, his 18-year-old Manchester United team mate, who was surprisingly chosen by Hodgson for the final 23. Rashford, who only made his club debut in February, also scored against Australia, on his international debut, enough to vault him into 94th on the list.
It's not all bad news for England, though. The 'Player Barometer', which works via an algorithm, inputting real-time data to measure the Euro 2016 players against each other throughout the tournament, has the mostly unheralded James Milner at fifth. Cristiano Ronaldo, the Portugal superstar, is top at the moment, with Zlatan Ibrahimovic in second and Antoine Griezmann of France in third.
Dele Alli, the exciting 20-year-old Tottenham Hotspur midfielder who has enjoyed a breakout season in the Premier League, is 15th, while his Spurs team mate Harry Kane, expected to lead the line for England, is 23rd.