Wayne Rooney: Should Gareth Southgate Drop The England Captain?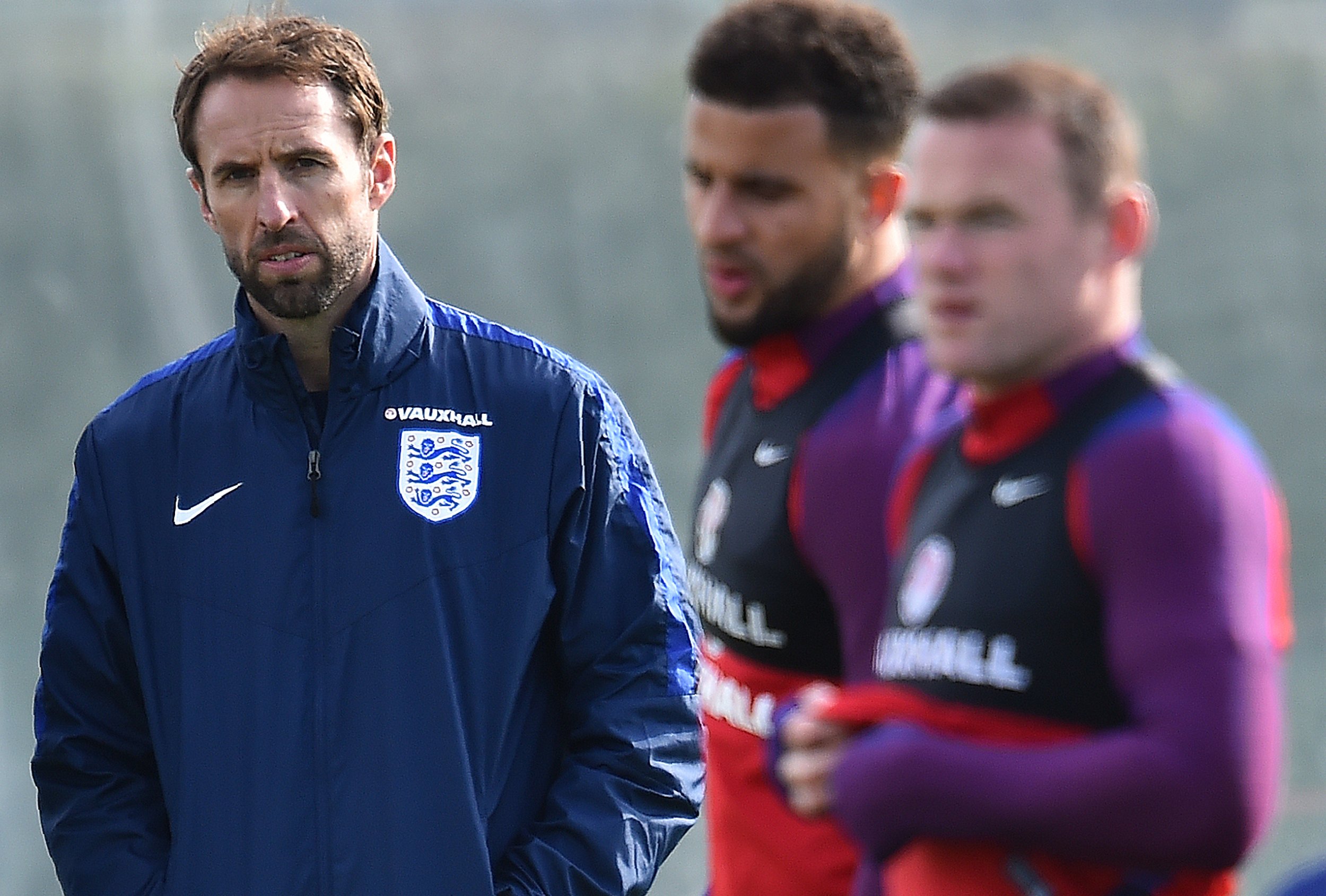 It appears increasingly likely that Wayne Rooney will be dropped as a starter for England's FIFA World Cup 2018 qualifier against Slovenia in Ljubljana on Tuesday.
Rooney, who was booed by sections of England's supporters during the 2-0 victory over Malta at Wembley on Saturday, has already lost his place in the first team under Jose Mourinho at Manchester United this season.
Demoting his captain to the bench would be a thunderous statement of intent from England interim manager Gareth Southgate, who took over from Sam Allardyce before the Malta fixture and has three more games to press his claim for the job on a permanent basis.
What factors must Southgate weigh up as he contemplates dropping England's record goalscorer?
Captaincy
The importance of nominal leadership on a football field will always be debated, never solved conclusively—Gary Lineker is one among several luminaries to state the identity of the captain does not matter.
Except it does on those admittedly rare occasions when a captain is no longer worth his place in the side based on playing quality.
Rooney cannot be argued to be a better holding midfielder than Eric Dier, who was England's best exponent of the role—only true exponent—amid the malaise of the UEFA Euro 2016 campaign.
The 30-year-old plays because he is captain, when ideally it should be the other way around. The question for interim manager Gareth Southgate is whether Rooney's qualities as a leader, frequently talked up by teammates with club and country, outweigh the potential advantage of dropping him from the side.
Perhaps Rooney has lasted as long as he has not only on the strength of his goalscoring record—nostalgia in international football especially being a powerful currency—but because England lacks a natural leader to step in for him. Southgate appears likely to turn to John Stones, which, in a stroke of irony, will give him a mirror image of the Rooney problem as he is a player at the start of his career who is not yet certain of his place in the side.
Team spirit
Rooney appeared happy enough when he was dropped to the bench for United's victory over Leicester City on September 24, smiling and joking before the game at Old Trafford.
It is possible that Southgate will get the same kind of positive, bubbly reaction; equally, and to state the obvious, England's stand-in has neither the experience or the domineering character of Jose Mourinho, Rooney's club manager.
Rooney, lest we forget, has been playing top-level international football for 13 years. Southgate won 57 caps himself, and managed England's Under-21s, but he is only one game into the job and potentially has just three more to go.
That is to say, the Liverpudlian is still the dominant personality in the England dressing room. Plopping him on the bench would be a show of power by Southgate, a necessary one, but a gesture fraught with danger. A permanent manager can hardly afford civil war in the camp; for a stand-in, it may spell doom.
Playing style
During the many lulls at Wembley on Saturday evening, it was easy enough to let one's mind drift back to Mourinho's words before the season began, which now look like a portent.
"You can tell me his pass is amazing but my pass is also amazing without pressure," Mourinho said in July.
Rooney did play some pretty passes against Malta, a side ranked 176th in the world that preferred, seemingly, to sit back and lose 2-0 over presenting any kind of threat to the England midfield.
Still, there was one instance where Rooney was nutmegged; another where he should have been punished for a studs-up challenge. If England has any designs on competing with the world's best in Russia in 2018, it needs a natural midfielder in Rooney's role. You won't see the amazing crossfield passes, but you will get more positional discipline and that, against elite teams, is what can win games.
Looking to the future
Since there is this much conjecture over Rooney's place now, two years out from the World Cup in Russia, it is difficult, if not impossible, to imagine him lasting until the tournament itself.
Given the paucity of quality in England's qualifying group—Slovakia and Scotland will vie for the dubious honor of second-best to Southgate's team—surely there is room for a little experimentation with an eye or two on 2018.
Southgate suggested at that by recalling Marcus Rashford for the Malta victory and giving Jess Lingard his debut. Dropping Rooney would be the boldest statement, though, that England cares as much about future results as it does about the grind of the present.