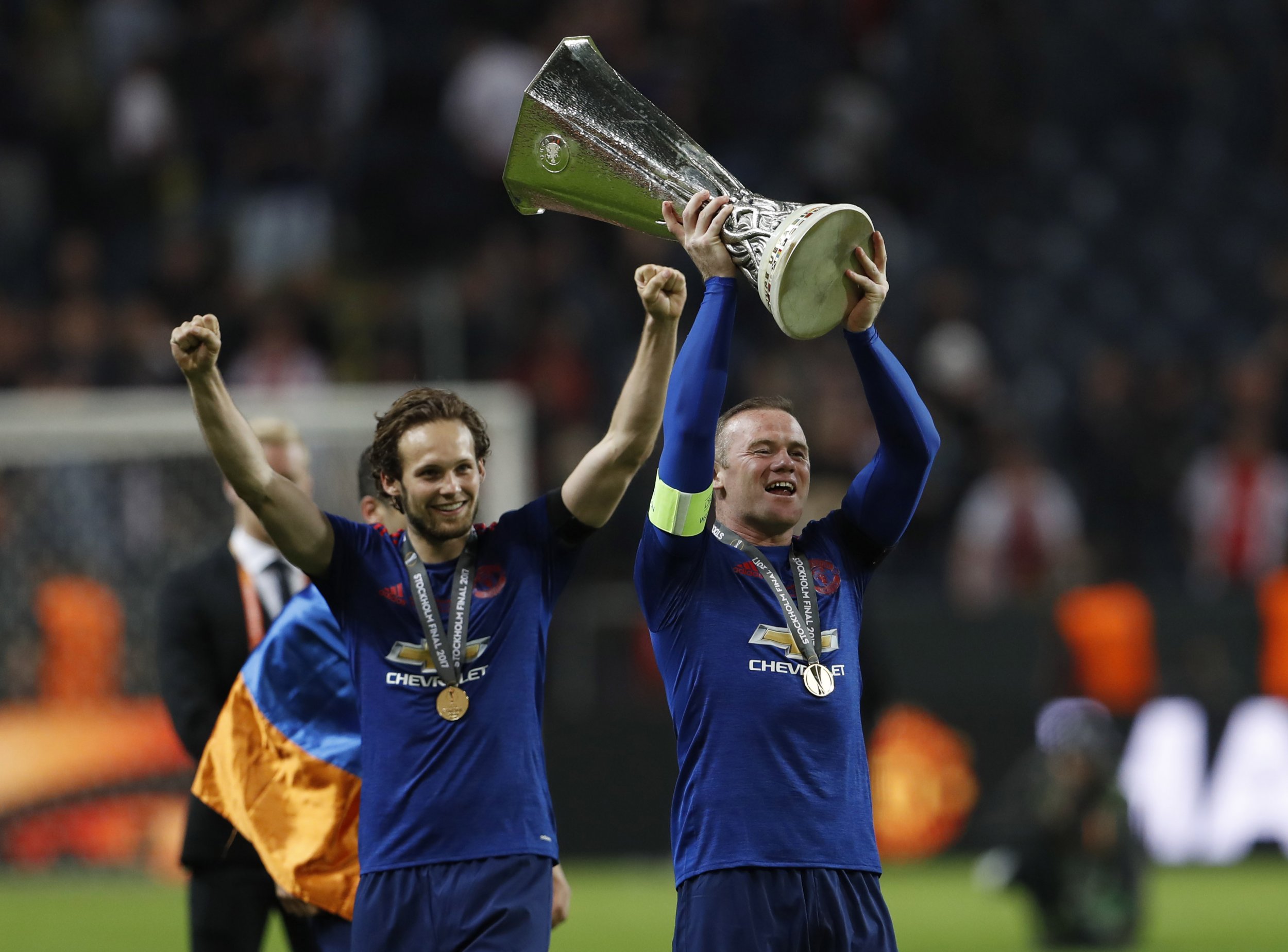 Has Wayne Rooney played his last game for Manchester United?
Rooney says he has " more or less decided " his future and Sky Sports claims he's expected to leave Old Trafford this summer.
United's record goalscorer, Rooney has also been dropped from the England squad for the internationals against Scotland and France in June by manager Gareth Southgate.
With the end of his United career likely near, here are Rooney's best, and worst, moments in a United shirt.
The debut
Rooney announced himself on the elite stage of European football in a thunderous manner. Against Fenerbahce in the Champions League he sent Old Trafford into raptures with three exceptional finishes. The first was a left-footed piledriver, the second a daisy-cutter from outside the penalty area. The hattrick was completed with a free-kick that arced unstoppably past Rustu Recber.
The Header, 2010 League Cup final
The apogee of Rooney's finest goalscoring season. Aston Villa had taken an early lead at Wembley before Michael Owen equalized. Rooney came on just before halftime to replace the injured Owen and made the decisive intervention. In the 74th minute, he arched his back to meet an Antonio Valencia cross, producing enough power to send the ball beyond Brad Friedel in the Villa goal.
The overhead kick
Rooney later described his overhead kick against Manchester City as the "most important" goal of his career. It may also be the most beautiful. Luis Nani's cross was no more than adequate until Rooney leapt sideways, contorting his body and sending one of the sweetest shinned finishes of all time past Joe Hart, whose only movement was to watch the ball disappearing into the back of his net.
The 2008 Champions League
Rooney didn't score or assist in the 2008 Champions League final against Chelsea, and he was taken off before the end of extra time for Nani so he didn't even get to take a penalty. That game is remembered for John Terry's slip in the shootout, and his tears in the rain. But it may be, too, one of the best examples of Rooney's team-first ethos. In a United team built around Cristiano Ronaldo, with Carlos Tevez as second violin, Rooney performed a defensive role on the left wing without complaint. It brought him his only Champions League.
The contract wrangles
Rooney's legacy with Manchester United's supporters is tricky to define, partly due to perceived disloyalty in the past. In October 2010 he came perilously close to making what would have been one of the most rancorous transfers of all time, crossing Manchester from United to City. In the end he stayed but there may be the sense that for all his goals, Rooney has held United to ransom at times. He signed a new £300,000-a-week deal with the club in February 2014; such sums require elevated performances and since then Rooney has not delivered consistently.
The 2011 Champions League final
Rooney scored a fine individual goal, and was one of the few United players to emerge in credit from a chastening evening at Wembley Stadium. Barcelona, spearheaded by a player Rooney might once have expected to rank alongside in Lionel Messi, ran around and over United in a 3-1 victory that signalled the beginning of the end of the epic Sir Alex Ferguson era.
The Europa League final
A bittersweet evening in Stockholm for Rooney. If this proves his final game then it will have been a more elegant exit than might have been expected. Brought on by Jose Mourinho in the last four minutes to preserve United's 2-0 lead — and yes, perhaps, to give him a suitable send-off — Rooney put in one crunching tackle before the final whistle. United's record goalscorer may have bowed out with a trophy, at least.
Uncommon Knowledge
Newsweek is committed to challenging conventional wisdom and finding connections in the search for common ground.
Newsweek is committed to challenging conventional wisdom and finding connections in the search for common ground.
About the writer
Sportswriter at Newsweek.