Wayne Rooney: What Pundits are Saying about Struggling Manchester United Star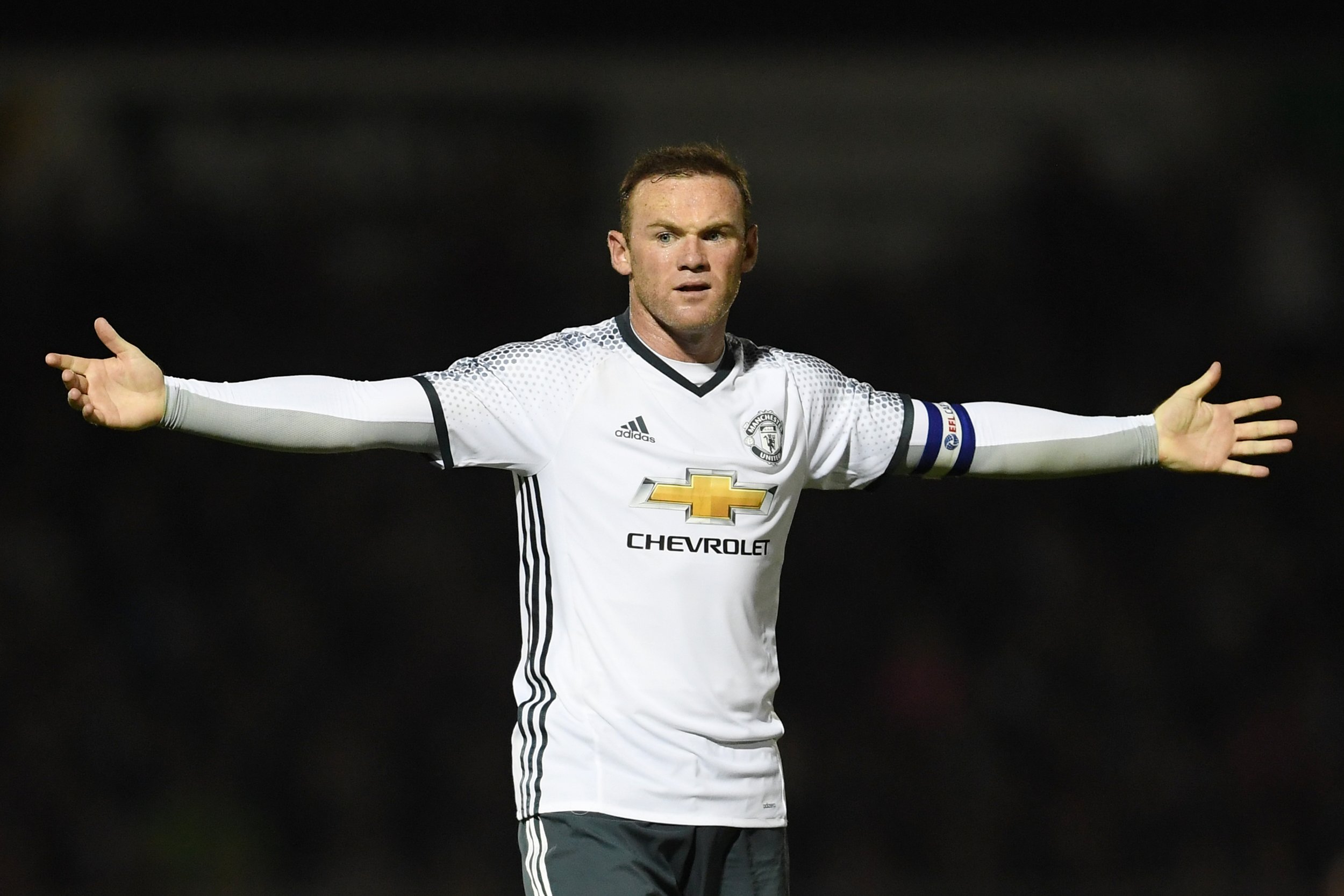 Debate over Wayne Rooney's role and performances has been raging all season, since Jose Mourinho began his new job at Manchester United.
England's record goalscorer did little to win over his critics on Wednesday evening, missing an easy goal-scoring chance against Northampton Town in the English League Cup, a passage of play mocked by Gary Lineker whose record Rooney broke.
Intriguingly, a divide seems to have developed between United's vocal fanbase, who overwhelmingly believe Rooney should be dropped from Mourinho's team, and television pundits, who have tended to defend the 30-year-old.
Newsweek has collated the varied comments over whether Rooney still deserves his place in Mourinho's side;
"People who are saying that type of rubbish [of not selecting Rooney for UEFA Euro 2016] clearly do not understand football. Wayne Rooney has to be on the plane. It's down to the manager whether he plays." Former England defender Rio Ferdinand told IBTimes UK, April 2016.
"I would play [Vardy and Kane] up top, and let them cause havoc. I'd play the diamond with [Eric] Dier sitting, and I'd have Rooney at the tip of it." [on Rooney's role at UEFA Euro 2016]. England exited the tournament at the quarter-final stage losing to underdogs Iceland, with Rooney scoring in the 2-1 defeat. Former England midfielder Danny Murphy, May 2016.
"There was always going to be a place for the captain and rightly so. But the days of Wayne being the number one striker are gone." Former England striker Alan Shearer on the BBC, May 2016.
"I feel Rooney is still a fantastic footballer and I feel he deserves a place in this team, but not as a number ten. You've got to make sure he knows his role. For me, he's more of a holding midfielder." Ex-England winger Trevor Sinclair on Match of the Day 2, September 2016 after United's 3-1 defeat at Watford.
"I don't think [Zlatan] Ibrahimovic was a good signing for Wayne Rooney.
"I think where and how he wants to play, I don't think that was the sort of player that is going to enhance Rooney's career at this stage.
"The fans really believe that Rooney is going to be the Rooney that they saw five years ago.
"Is he going to be quicker? No. Is he going to be leaner? No. Is he going to be better? Most certainly not. I think the fans have to get a bit real with Wayne Rooney." Ex-player and pundit Andy Townsend, September 2016.
"It really doesn't sit well what has happened in the past with Wayne Rooney and the way he hasn't embraced the culture of the club or embraced the fans — it really does stick with people.
"Although I think of him as a hero and one of the most iconic footballers ever, I don't think of him as a Man United legend, funnily enough." United super-fan and Youtuber Gaz Drinkwater to BBC World Service after Rooney's testimonial in August 2016.
"Wayne Rooney moving from No.10, he [Mourinho] said he's a No.10. He's now a right-winger. He's having the same deliberations around Wayne Rooney's position that the last four or five managers have had that have managed him." Former United star Gary Neville in September 2016 after Rooney moved to the right-wing during the derby defeat to Manchester City.
"We are trying to fit him in, but he's not a midfield player for me. Never will be.
"He is spraying a few balls around, but I don't think he's being very effective.
"I thought he should have retired after the Euros." Former England goalkeeper and record cap holder Peter Shilton to The Sun in September 2016.