We Are Doctors. Trump and Barrett Threaten to Put Politics Over Patients | Opinion
One of the most sacred moments in a doctor's training is when we take an oath to affirm our determination to care for patients to the best of our ability, defend the vulnerable and, above all, save lives.
Our professional ethic demands that we always place patients above politics. Republicans' rush to confirm a new Supreme Court justice just over a week before Election Day makes us deeply concerned about our patients and the health of the nation.
On November 10, the Supreme Court will, for the third time, hear a case that could strike down the Patient Protection and Affordable Care Act entirely. For us, that threat is personal.
We are doctors who have cared for thousands of patients in hospitals and clinics across nearly a dozen states. From South Carolina to Nevada, Missouri to California, and Illinois to Virginia and the nation's capital, we have served in government, nonprofits and business to improve the system so it delivers better and more affordable care. We have seen how the ACA helps patients and communities—and saves lives.
We have watched with alarm as President Donald Trump and Republicans in Congress have tried repeatedly to repeal the ACA without offering a workable replacement to help the millions of Americans who depend on it. What is at stake here is the health and economic security of every American.
Trump's Supreme Court nominee, Judge Amy Coney Barrett, stated that she's "not here on a mission to destroy the Affordable Care Act." But when asked about her views on protecting insurance coverage for Americans with pre-existing conditions, she was ambiguous, remarking "no hints, no previews, and no forecasts." In 2017, Barrett offered a scathing critique of the Supreme Court's 2012 ruling in favor of the ACA, arguing that the law should have been deemed unconstitutional.
We know countless patients who are alive today because of the ACA. We care for many patients with pre-existing conditions who are now able to provide for their families, succeed in new careers and contribute to their communities because of the protections provided by the law.
Repealing the ACA in the absence of any workable alternative would threaten the health security of Americans during the worst public health crisis in modern history. Because of the ACA, up to 133 million non-elderly Americans with pre-existing conditions, such as diabetes, heart disease, cancer or an old sports injury, can no longer be denied insurance. This is crucial, as the ranks of those with pre-existing conditions may now include the more than 8 million Americans who have been diagnosed with COVID-19 during the growing pandemic.
Through the ACA, more than 90 percent of Americans—the highest rate ever—experienced the security of having health insurance coverage. Twenty-one million Americans would lose health coverage immediately if the Supreme Court strikes down the ACA, and another 12 million could lose Medicaid coverage. Moreover, 165 million Americans would no longer be protected by the ACA's caps on out-of-pocket payments for expensive medical bills, such as those that may be incurred from a severe case of COVID-19.
Federal funding of Medicaid expansion under the ACA has also provided a stimulus to local economic activity and struggling rural hospitals. These human and economic benefits are why 39 states chose to expand Medicaid, including states led by Republican governors such as Indiana's Mike Pence.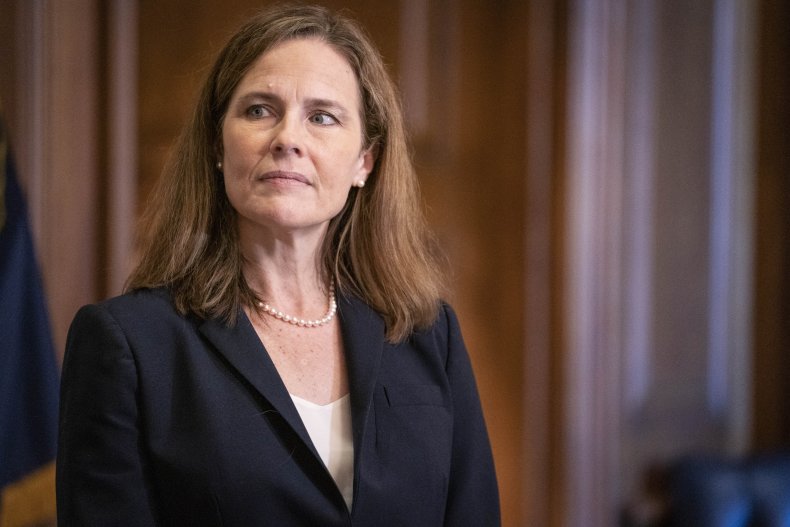 The impact of the ACA also extends beyond insurance coverage. The ACA strengthened Medicare for its 60 million beneficiaries, most of whom are seniors at highest risk from COVID-19. Women can no longer be charged more for care than men, and new protections have advanced both women's health and mental health. Because of the ACA, the health care system is on a course toward a more innovative and sustainable future. By introducing new value-based payment models and market incentives to deliver higher quality care at lower cost, the ACA is pushing health systems to deliver better coordinated and more accountable person-centered care. Along the way, the ACA slowed health care cost increases to the lowest rate in 50 years. The list of benefits goes on and on.
The ACA was always intended to be a starting point. As President Barack Obama stated, "While the Affordable Care Act represented a significant step forward for America, it was not perfect, nor could it be the end of our efforts." He added, "If Republicans could put together a plan that is demonstrably better than the improvements we made to our health care system, that covers as many people at less cost," then that plan should earn support.
Unfortunately, Trump and Republicans in Congress have failed to deliver on any credible alternative for the American people. Quite simply, there is no plan.
Now, as we face a renewed national surge of coronavirus infections, with rising case numbers and hospitalizations and tens of millions of people experiencing financial hardship, Americans need meaningful health security more than ever before.
The lives we encounter every day in the clinics, hospitals and trauma centers in which we work make clear: eliminating the ACA would be reckless, dangerous and damaging to the American people.
We urge the Supreme Court to consider the needs of everyday Americans and the people whose lives the ACA has transformed.
And we urge Americans to add volume to their voices—and vote. The health of our nation depends on it.
Edward Sheen, M.D., MPH, MBA, is a gastroenterologist. He is a member of the faculty at Washington University and Stanford University. He was a White House fellow under President Barack Obama.
Alice Chen, M.D., is a general internist in Washington, D.C.
Joseph V. Sakran, M.D., MPH, MPA, is director of emergency general surgery and a trauma surgeon at Johns Hopkins Hospital.
Ali Khan, M.D., MPP, is a general internist in Chicago.
Philip Hinkes, a student at Yale University and senior editor fellow at Doctors for Biden, contributed to this article. The views expressed in this article are the authors' own and do not necessarily reflect the official opinions of the institutions at which they work.