'We Are Going to Kick Ass Together:' Michael Avenatti and Stormy Daniels 'Have Sorted S*** Out'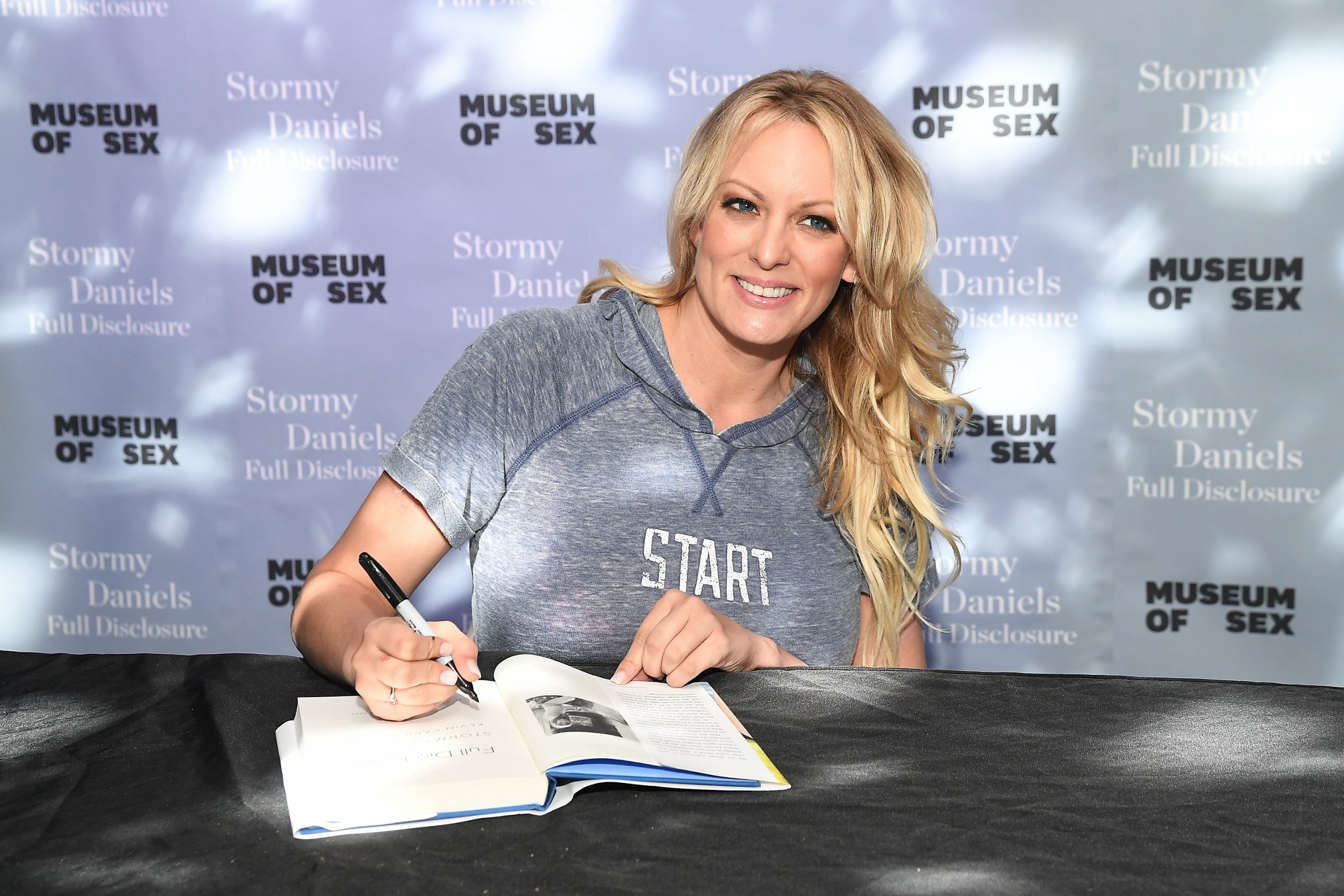 Stormy Daniels and attorney Michael Avenatti have seemingly made up after recent disagreements and are now ready to "kick ass" together, according to the former adult film star.
Following allegations of domestic violence against Avenatti and a professional dispute between him and Daniels, it appeared that the pair's professional relationship might be on the rocks.
The Daniels-Avenatti partnership has been a constant thorn in President Donald Trump's side since early 2018. With her attorney's help, Daniels filed a lawsuit against Trump in March 2018 to invalidate a $130,000 nondisclosure agreement she had signed with the then presidential candidate just before the 2016 election. The payment was reportedly one of two arranged by Trump's former attorney Michael Cohen to silence women with whom the president allegedly had extra-marital affairs.
In August, Cohen pleaded guilty to violating campaign finance laws by taking the money used for the non-disclosure payments from Trump's campaign.
Avenatti's media exposure has turned him into one of Trump's most vociferous public critics, and the 47-year-old is reportedly even considering a run for the Oval Office in 2020. Last month, however, he was arrested on suspicion of domestic violence against Estonian actress Mareli Miniutti.
Though the district attorney's office has declined to press felony charges, the Los Angeles city attorney is still reviewing it as a misdemeanor case, according to Politico. Miniutti has filed a restraining order against Avenatti.
Daniels made clear that if the charges proved to be true, she would no longer work with Avenatti. "I do not condone violence against women, and if these allegations prove true I will be seeking new representation," she explained.
Then, last week, Daniels accused Avenatti of suing Trump for defamation without her permission and launching a crowdfunding campaign without her knowledge. She told The Daily Beast that while she was "tremendously grateful to [Avenatti] for aggressively representing me in my fight to regain my voice," at times "Michael has not treated me with the respect and deference an attorney should show to a client."
She explained: "He has spoken on my behalf without my approval. He filed a defamation case against Donald Trump against my wishes. He repeatedly refused to tell me how my legal defense fund was being spent. Now he has launched a new crowdfunding campaign using my face and name without my permission and attributing words to me that I never wrote or said."
But according to a tweet sent out by Daniels Sunday, she and Avenatti have settled their differences. "Pleased that Michael and I have sorted shit out and we know the accounting is on the up and up," she wrote. "We are going to kick ass together on two coasts tomorrow. #teamstormy."
Avenatti replied to the tweet, saying, "Onward and upward. To all the people that want to divide us for their own agendas: It is not going to happen!"
He later added his own update, writing that he was "Looking forward to being in court tmrw morning in Santa Monica, CA to argue against Criminal Cohen's efforts to stop Stormy's case against him and [Keith] Davidson from proceeding. They can run but they can't hide."