We Are Normalizing the Incarceration of Children | Opinion
She spoke to me through tears. She'd escaped horrific violence in Central America and sought protection in the United States, only to be locked up in a detention center with her four-year old daughter. She told me that her daughter had lost eight pounds in two weeks due to relentless diarrhea and vomiting. A medic at the facility diagnosed the girl with bulimia, claiming it was a result of her being unaccustomed to the food.
When she tried to get her daughter out of bed one morning, the girl said, "Mommy, can we please just die?"
While President Trump has halted his policy of family separation, he's expanding so-called family detention despite the well-documented damage it does to children. At the same time, he's seeking to eliminate the 1997 Flores Settlement, which governs the treatment of children in immigration detention and caps the length of their incarceration at 20 days.
Thursday July 26 was the second of two court-imposed deadlines for reunification—but the administration has, according to its latest status report, reunified only 364 families, leaving more than 2,000 identified children still separated. But the question is not only if, but where, they will be reunited. It appears that reunifications may take place not in the homes of sponsoring family and friends, but in detention centers. The government, for example, recently returned a nine-year-old Brazilian boy to his father and promptly locked them up in the Berks Residential Center in Pennsylvania.
There is a real danger that the practice of incarcerating children and families is becoming normalized and seen as a "reasonable" alternative to family separation. President Obama pioneered mass family detention, in a shameful and futile attempt to deter Central American refugees from seeking protection in the United States. The issue stayed somewhat under the radar, but a broad coalition—including the American Bar Association, 136 U.S. House members, 35 U.S. senators, and the U.S. Conference of Catholic Bishops,—spoke out against family detention in 2014 and '15.
The American Academy of Pediatrics has warned that even short-term detention can cause permanent and serious harm to children. It "can have measurable effects in his or her developmental trajectory, with lifelong consequences for educational achievement, economic productivity, health status, and longevity."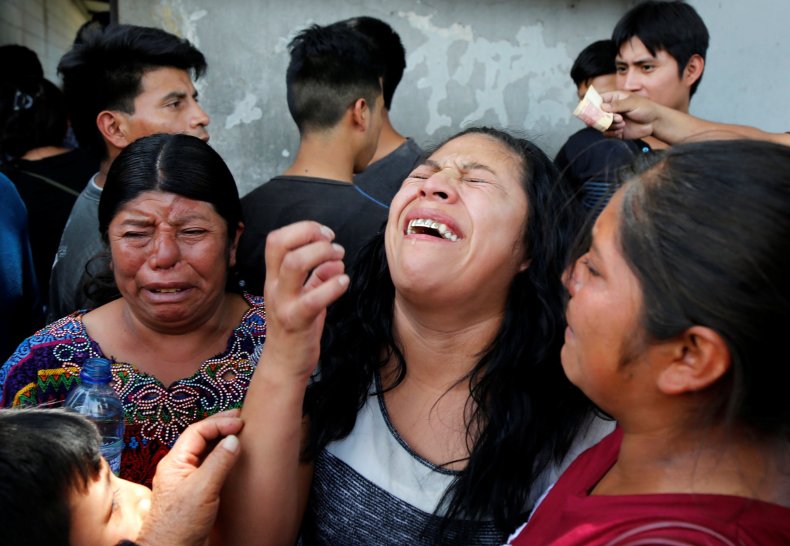 Having provided volunteer legal services at a family detention center in Dilley, Texas, I'm certain that our government should never incarcerate children. I saw dozens of young children coughing, sneezing, and vomiting. Parents reported that their children were suffering from diarrhea, lethargy, high fevers, rashes and conjunctivitis. Children exhibited clear signs of behavioral regression, like crawling when they already know how to walk, banging their heads against chairs, crying uncontrollably, or refusing to release their arms from their mothers' legs.
The furor over family separation has revealed a deep concern for the wellbeing of children, and this should extend to the incarceration of families. It's simply immoral. But it's only one aspect of a system growing more brutal, irrational, and unlawful under President Trump.
The administration has launched an effort to incarcerate immigrants—and keep them incarcerated. Given that there are alternatives to detention that produce high court appearance rates, it is clear that our government is using detention as punishment.
Visiting adult detention centers in New Jersey and Texas, I learned of the inhumane treatment that immigrants face: sexual and physical abuse, racism, unwarranted and lengthy solitary confinement, and infections caused by filthy underwear. With parole essentially non-existent, asylum seekers spend many months incarcerated for the "crime" of seeking protection. I recently met a West African asylum seeker with sickle cell anemia who has been locked up for nearly a year and a half. I spoke with two Indian women and a Chinese woman in Spanish, a language they had picked up during their nearly two years in detention.
And I met women whose children had been taken away. Government officials claim that family separation was a consequence of crossing the border illegally. Yet at the T. Don Hutto Residential Center, I spoke to a woman who had been separated from her son, 21 months old, after she requested asylum at a port of entry. "I never imagined that I would come to this country and they would separate a mother from her baby," she said.
This woman's treatment points to a far-ranging—and, at times, illegal—assault on the right to seek asylum. From arbitrary turn-backs at the border to the use of detention as a deterrent, to denial of asylum to survivors of gang and domestic violence, the administration is carving away at this essential right, one central to American history and identity.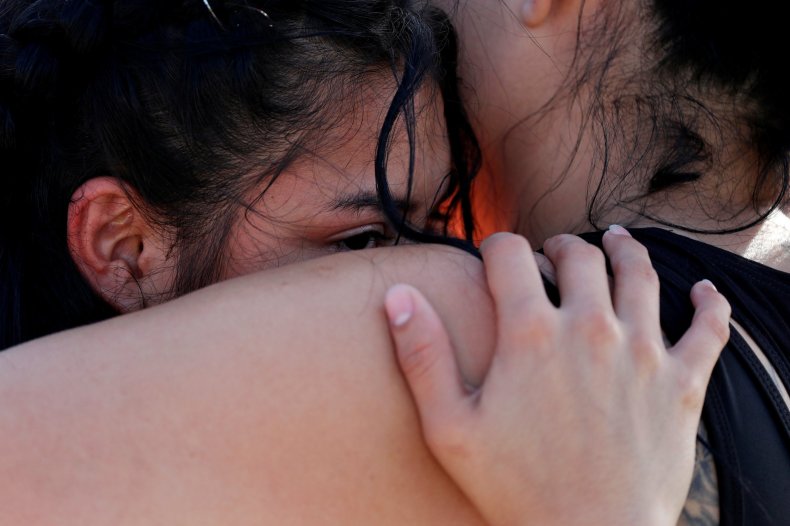 Asylum seekers are among those being criminally prosecuted. In May and June, I visited five federal courthouses along the border and watched as record numbers of immigrants were prosecuted for the misdemeanor offense of illegal entry. One asylum-seeking mother prosecuted for illegal entry in El Paso had been separated from her eight-month-old baby. She began to cry as her attorney informed the judge that she had been waiting for days for any information about her baby.
Such family separation has stopped, but Operation Streamline—en masse proceedings that blatantly violate due process rights—is still taking place. Groups of shackled immigrants are brought before a judge and convicted in seconds. From the language barriers to the pressure to plead guilty to the palpable confusion of the defendants, justice is nowhere to be found.
President Trump's reversal on family separation shows that protest and publicity work. But this will be an ambiguous victory if it leads us to accept unacceptable policies. The work of pressing our government to build a system worthy of our country's ideals has barely begun.
Eleni Bakst (@elenibakst) is an Equal Justice Works Fellow at Human Rights First where she works to protect and advance the rights of asylum seekers and refugees.
The views expressed in this article are the author's own.​​​​​​​