We Are Sleepwalking Toward a Retirement Crisis | Opinion
The COVID pandemic has brought to light some great changes and innovations. It has also shined a light on some not-so-great things. In particular, it highlighted how precarious finances really are for many Americans. Almost half don't have enough saved to cover an unexpected bill, even less are saving for retirement. On the present course, we will sleepwalk into a retirement crisis.
The combination of rising health care costs, inflation and an older population is creating the perfect storm. Many in the middle class may see their living standards slip closer toward the poverty line in later life if they don't start saving now.
The pandemic has exacerbated a looming retirement crisis; more than half of Americans have expressed concerns that they will not be able to afford retirement. Twenty-one percent of the population do not have any savings left for retirement or even emergencies.
This surge in unemployment has hit older workers the hardest. For the first time since 1973, unemployment among those 55 and over has surpassed those of mid-career professionals. Even before the pandemic, the median retirement account balance for households between 55 and 64 was $144,000, a figure that would generate approximately $570 a month. That is not enough to live on—and inflation isn't helping.
It is not only unemployment but the transition to increased self-employment and gig work that should concern us. A record number of new businesses have been started as droves of employees have quit their jobs. In the nervous adrenaline of starting a new venture, monthly retirement savings can shift to the bottom of the to-do list.
These trends will present an even more dire problem than in previous generations. Those born in the baby boom generation often have huge savings as a result of an exploding housing market, and candidly, better financial habits. Today's young employees will not be so lucky on the housing front and often don't even know where to begin on basic financial fundamentals. What's more, as millennials have fewer children, there will be even less support from new taxpayers for the retiring generation, further stressing an already shrinking base of taxpayers into Social Security.
One of the major issues at hand is a financial access problem. For many, financial advisors will only pay attention to you and give you the best financial advice if you have an account of over $100,000 and in many cases $250,000 or more. Most Americans are simply excluded from the most effective retirement tools. This part is both a challenge and opportunity for innovators.
The stakes are too high for us to continue like this. With the rising cost of living and health care in the States, combined with inflation, we are on course to see older adults increasingly rely on charities and their families to survive. This pressure will rise to the states and the federal government, as Social Security becomes further overburdened and ultimately collapses.
On a human level, this would be a tragedy. Jimmy Carter said, "The measure of a society is in how they treat their weakest and most helpless citizens." The 97-year-old former president is right. In this instance, it would be a tragedy for everyone.
It is the government's responsibility to look out for the well-being of all people. Social Security was never intended to be the "Plan A" and certainly not the only plan but a safety net. At the same time, it is the responsibility of each individual to do their part to help maintain that safety net. That's the social contract.
Here's the good news: Data suggests that a lack of savings is overwhelmingly habitual, not a capacity issue, and all of these problems are fixable within the framework that exists today. No reset button required.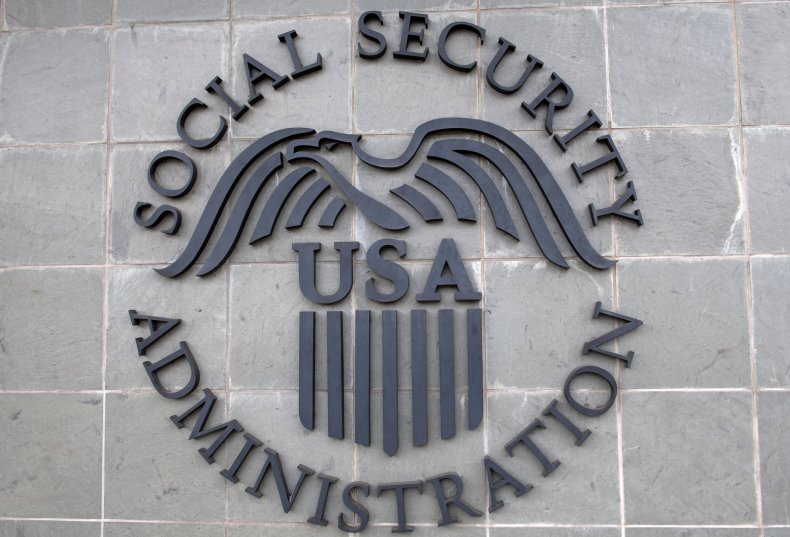 The U.S. government has an opportunity to lead. There are two things that it can do that would materially change things for the better. The first is to implement automatic retirement enrollment across the board. Currently, some states are leading the way on this topic with California out of the gates first and several right behind them. A uniform universal standard at the federal level would be ideal.
Programs like this have been huge successes in other countries. New Zealand's Kiwi Saver scheme has attracted 3 million users (60 percent of the population) and $62 billion in assets.
Similarly, Australia's superannuation fund has accumulated a total of 16.7 million users and requires employers to contribute 9.5 percent of an employee's earnings to their retirement fund.
These tried and tested approaches should somewhat be copied and pasted into the American system at the federal level. Americans want to be independent and save for retirement; they just need a nudge. Studies show that while many will not take the initiative to start saving on their own, they are 15 times more likely to save for their retirement when provided with a payroll deduction savings plan at work.
A Georgetown University study found that national universal access could give up to 40 million workers access to a retirement fund and raise $1.89 trillion in savings by 2040.
In fact, this has already been happening in the U.S. on a limited basis for almost 20 years on a plan-by-plan basis. The results are fantastic. As mentioned previously, the data strongly suggests that the lack of savings is largely habitual. Auto-enrollment provides the nudge that savers need.
According to recent findings, when participants are automatically enrolled, broadly, the participation rates are 91 percent. Without automatic enrollment, the participation rate falls to 28 percent. Drilling down to people making between $15,000 and $29,999 per year, the participation rate is still 85 percent with a still very strong 82 percent rate for people making less than $15,000 per year. The study also saw no material difference in participation whether the initial deferral was 2 percent or 6 percent of pay. More encouragingly, nine of 10 were under the age of 25 with automatic enrollment versus less than two in 10 with voluntary enrollment.
If policymakers stopped here, that would be a huge step in the right direction and would go a very long way toward easing the mounting crisis. However, if a true solution is what we're looking for, the government can do one more thing: reform Social Security.
Social Security is faced with an increasing amount of payees and a shrinking amount of payors with no underlying market exposure to provide for growth or cost of living adjustments. In its current form, Social Security will collapse. It is only a matter of time. This is an actuarial fact. Here again, there is no need to dismantle anything, but rather simply add to the existing framework.
The solution here is to add an individual account for each taxpayer that is invested and managed on their behalf where, similar to Social Security, it can't be accessed until retirement. This can be funded by an expansion of FICA taxes, both to the individual and employer. As an employer, and if used only for this purpose, I would enthusiastically support it. This would further insulate people from emergencies where savings need to be tapped, like many just did over the past two years. Odds are good that with 40 plus years of compounding of even a modest portion of their salary, a new entrant to the workforce today may not ever need to tap the Social Security side of the fence when they retire.
Not only could this permanently fix Social Security, but it would also create a situation in which everybody truly has real skin in the game. Then a rising tide will actually raise all boats and leave no one under.
In any event, the government cannot stand idly by or continue kicking the can down the road; to avoid a retirement crisis and Social Security collapse, action is required now and the solutions are simple.
The COVID-19 pandemic has brutally exposed the precarious financial situation of many Americans. This should be a wake-up call. The retirement crisis is not tomorrow's problem; fixing it needs to start today. That begins with universal auto-enrollment.
Joe Hipsky is co-founder and chief strategy officer of iraLogix.
The views expressed in this article are the writer's own.