'We Belong Together'—Meet the Americans Opening Their Homes to Families Seeking Asylum in U.S.
Roger* and Beth,* a Rhode Island couple in their late 60s, had been watching, "horrified," as the Trump administration launched its hard-line campaign to crack down on undocumented immigrants in the United States, seeing thousands of children separated from their parents at the U.S.-Mexico border.
The married couple told Newsweek they had been looking for a way to do more to help undocumented immigrants arriving in the U.S. when they received an email from rights group Showing Up for Racial Justice (SURJ) asking if any supporters would be willing to open their homes to asylum seekers coming to the country with little to no support.
The couple, whose names have been withheld to protect the anonymity of asylum seekers whose applications are still being processed, did not hesitate. "We both kind of impulsively just said yes," Beth said. "That if there was any way we could help these folks, we would love to do that."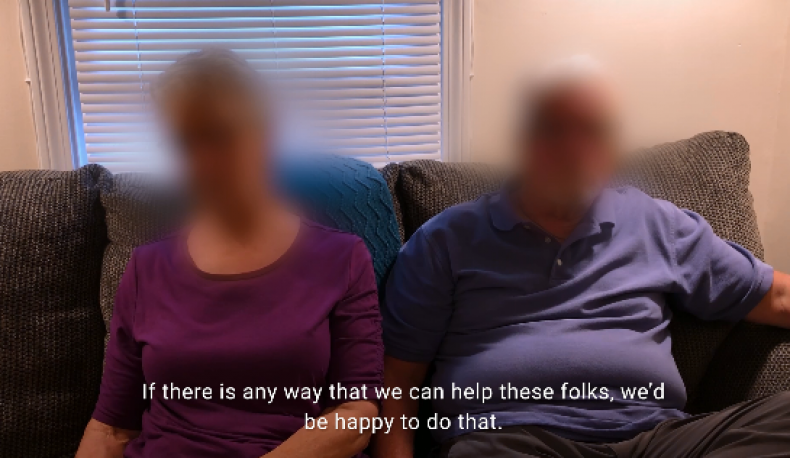 Within weeks, the couple was taken up on the offer, with SURJ putting them in touch with Susana,* a Guatemalan mother in her late 30s, and her baby, Carlos,* who will be 1 years old in August.
"If I go back...me and my son would lose our lives"
"My suffering ended the day I met them," Susana told Newsweek. "They are wonderful," she added.
She and Carlos had made the long journey to the U.S. border with the "caravan" of asylum seekers traveling from Central America across Mexico to the U.S. in search of refuge from violence and instability in their home countries.
"I pray every night and day because if I go back to Guatemala, me and my son would lose our lives," Susana said, speaking in Spanish.
After being detained for three weeks at an Immigration and Customs Enforcement (ICE) detention center, Susana and Carlos were released by the agency after Beth and Roger confirmed in a short phone call that they would be sponsoring the mother and child.
Susana said their days in detention were "horrible," with ICE employees treating them "rudely" and the mother and child being forced to spend at least eight of those days living and sleeping in a cold and crowded 5-square-foot room with 20 other people.
"We were in a room, and we couldn't get out," Susana said. "We slept on the floor. It was really cold, and they just gave us one bed sheet.... Some people couldn't lie down and had to sleep sitting up."
Susana also said families in the detention facility had hygiene concerns over babies' milk and water being stored "next to the toilets because there was no other place."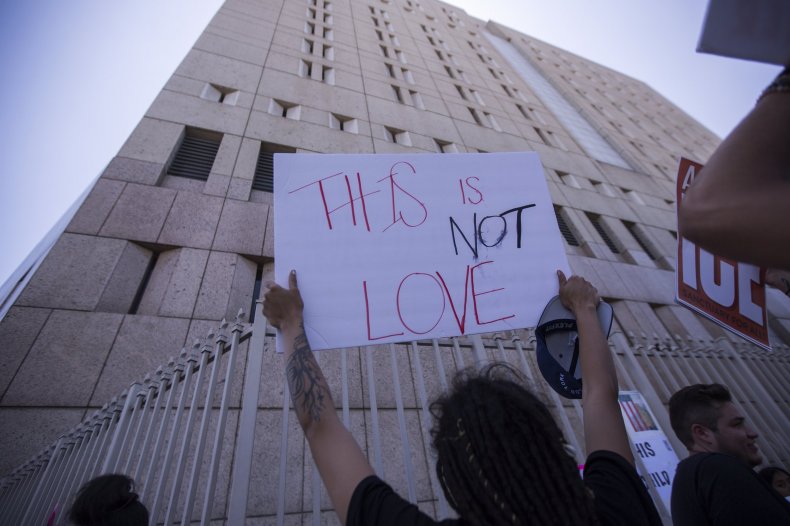 When the mother and child finally arrived in Rhode Island on a flight, Carlos was already suffering from an "ear infection and a nasty cough." Beth and Roger had only days to arrange and pay for the flight, after receiving a "threatening" text message from ICE warning that a delay could put their sponsorship at risk.
"We had to engage them in the medical system right off the bat," Beth said.
Related: Sponsors of detained migrant children forced to pay steep transportation fees
The couple said it was "heartbreaking" to hear about the violence in Guatemala that Susana and her son fled.
"From what we can gather, she would be in extreme danger if she were to return home," Beth said, adding that it has yet to be determined whether Susana and Carlos will be granted asylum in the U.S. All asylum seekers who are not deemed eligible by an immigration judge face deportation.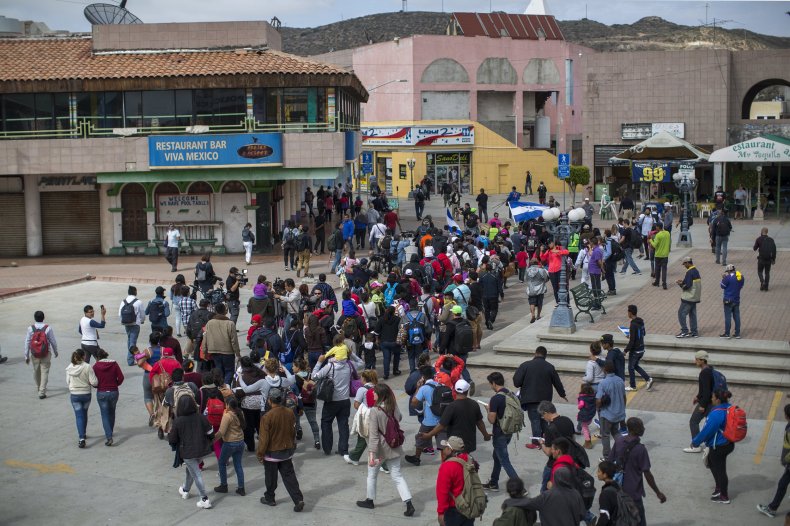 "Sometimes I sit on the couch next to her and I think, Oh my god...this may not work out for her. And that's so heartbreaking."
Susana said living with Roger and Beth has been a "very beautiful experience. They make sure I get everything I need. They make sure I'm OK."
Knowing that Susana is around the same age as her three daughters has made it especially difficult for Beth to accept that Susana may be forced to return to her home country, where she fears for her and her young child's safety.
Beth said she and Roger plan to support and provide shelter for Susana and Carlos for as long as they need it.
For the Rhode Island couple, their guests have quickly become much more than that. Now, they see them as family.
"She's the same age as our children, and she has become part of our family in much the same way," Beth said. "Our daughters live nearby and both of them love Carlos and treat him like he's one of their nephews. Any time you see that baby and he smiles, he just wins you over every time."
Beth said it devastates her to know that thousands of parents and children seeking the same refuge as Susana and Carlos have been separated at the border under the Trump administration's recent "zero tolerance" practice.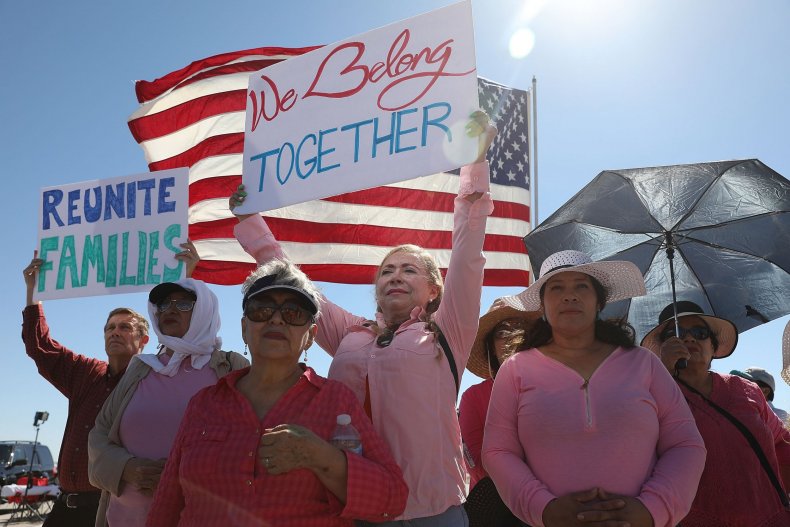 Last week, President Donald Trump was forced to bring his administration's widely condemned practice of separating families at the U.S. border to an end in the face of mounting backlash from across the country and around the world.
The family separations, which sparked mass protests, saw as many as 2,300 minors torn from their parents over a six-week period, according to Homeland Security figures.
Related: Will Trump administration reunite families within 30 days after federal court ruling?
Trump rescinded the policy on June 20, signing an executive order to "keep families together." However, even as he signed the order, the U.S. leader made it clear that his administration is still determined to continue its hard-line immigration crackdown.
"How can you not do something to help?"
Roger said he hopes that anyone who is "horrified" by the Trump administration's immigration practices and has the means to help asylum seekers will rise to the challenge.
After seeing the "torture and difficulties that [the U.S.] has imposed on immigrants," he said he was glad to have found a means of supporting immigrants "at least in a small way [that] makes up for what's being done to people."
"To be able to do anything to balance that evil is a gift to us, and it would be a gift to any others who might want to be involved as a sponsor," Roger said. "How can you not do something to help when you are able to?"
Roger and Beth are not alone in feeling compelled to do more to help asylum seekers arriving in the U.S. They are two of more than 250 people who have signed up through SURJ to sponsor those in need of support, according to the rights group.
SURJ Co-Director Heather Cronk said that while many have offered their support, not all of them have been matched up with asylum seekers yet and of those who have, only a handful have been able to reach the asylum seekers they are meant to sponsor.
"It's nearly impossible to navigate these systems," Cronk told Newsweek, referring to ICE's detention system.
"The reality is that ICE and the [Department of Homeland Security] have set these systems up intentionally to lose people," she said. "One of the things we are really encouraging sponsors to do is to actively keep searching for folks that have been matched up with them."
Cronk said that while becoming a sponsor is a powerful way to support asylum seekers, "being able to house someone in your home requires a lot." She said that those who are unable to offer that level of support can still get involved by showing up at demonstrations or donating to organizations that advocate for or provide legal assistance to asylum seekers and undocumented immigrants.
"Nobody chooses to abandon their home"
For Michelle,* a 27-year-old youth center worker living in Portland, Oregon, and her roommate, sponsoring asylum seekers felt like the ultimate way to show her support at a time when she felt "powerless" seeing the "hateful rhetoric and policies" coming from the Trump administration.
"It felt like a no-brainer for us," Michelle told Newsweek. "We wanted to show the world that in spite of all the hate coming from our government, there are still people in the United States who are welcoming and who have different values than this administration is currently espousing," she added.
Now, Michelle and her roommate share their home with a mother and her 10-year-old daughter who fled from Honduras over threats of violence and political instability, and who, like Susana, also traveled to the U.S. with the caravan.
"Hearing her stories and everything she has gone through and just seeing how hard it has been for her to adjust to living somewhere where she doesn't have to live in constant fear has 100 percent convinced me that she has every reason to be given asylum here," Michelle said, adding that she has to "constantly reassure" the mother, who did not wish to be named, that she and her child are safe.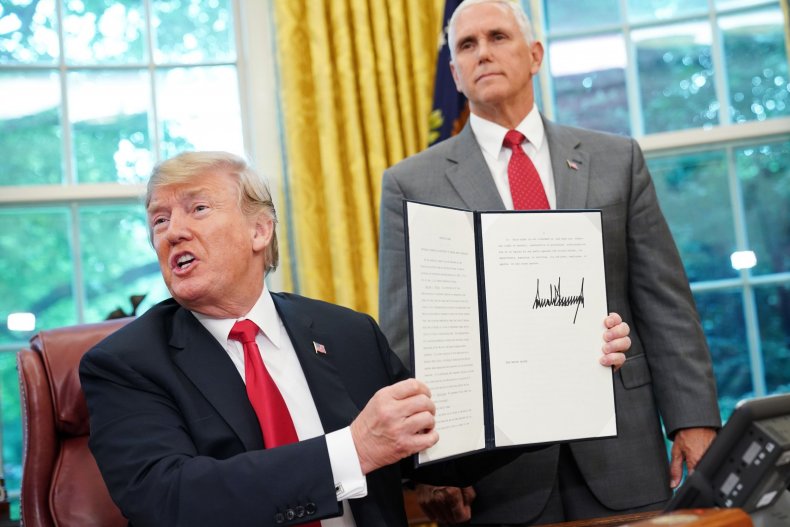 Michelle said it was also important for her as an American whose family members came to the U.S. as immigrants to "show people that in spite of the hateful rhetoric and hatred coming from the government, there is no way to stop the citizens as individual people from being welcoming, inclusive and loving.
"It's heartbreaking to know how cruel and inhumane this administration's policies are in terms of treating people who have already experienced so much trauma and violence...like criminals, like animals and to have their families separated at the border," said Michelle.
Right now, their household is still trying to navigate getting access to legal help, healthcare and employment opportunities, but Michelle said the mother is "excited to get to work, while the daughter is starting middle school in the fall."
"She's been practicing English and reading Harry Potter," Michelle said. "They're just really excited to have a fresh start and do whatever is necessary."
The 27-year-old said that while becoming a sponsor is "not a decision to be taken lightly," for her, it has been "a really amazing and enlightening experience. This has given me such a better understanding of the immigration system and all of its crazy faults," Michelle said.
She said she and her roommate plan to continue to offer their home and support to their guests "for as long as it takes."
"We've had a really fun time cooking together, listening to music together, singing together and being able to teach them English, while they help us get better at Spanish," Michelle said. "We've also learned a lot about the realities of gang violence and government-sanctioned violence in Central America," she said.
"Nobody chooses to abandon their home and leave everything they know behind unless it is their absolute last resort," Michelle said. "People think the U.S. is so amazing and think, Obviously people want to come here—but people don't just take the decision to leave behind everything they know lightly."
*The names in this story have been changed to protect the anonymity of asylum seekers whose cases are still being processed.
This story includes files from Steve Ahlquist and Marc Vargas.