Kyle Pavone, We Came As Romans Singer, Dead At 28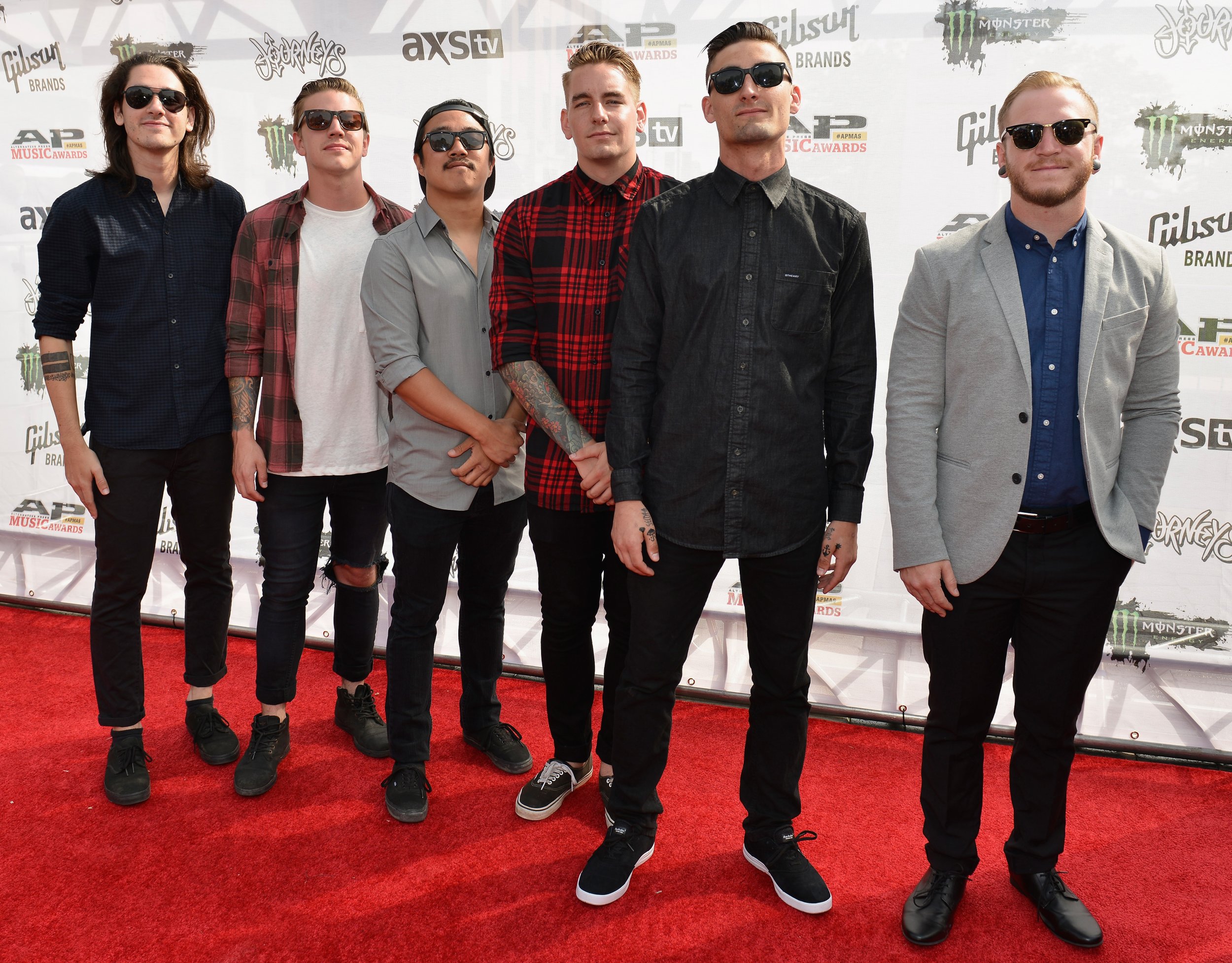 Kyle Pavone, singer of punk rock band We Came As Romans, has died at age 28, Billboard reported Saturday. His cause of death was not immediately known.
We Came As Romans revealed the death on its social media accounts. "Today music lost another great with the passing of Kyle Pavone of We Came as Romans," the statement read. "Kyle'™s tragic loss came too early in his life and those of his bandmates. All are devastated by his passing. We will miss his smiles, his sincerity, his concern for others, and his impressive musical talent. In lieu of flowers, we will be providing information regarding charity donations this coming week. The family and the band wish to thank their fans and the music community for all of their love and support as they navigate their grief."
The post ended with a lyric from the band's latest album, titled Cold Like War, which was released in October 2017. The same lyric "Will I Be Remembered or Will I Be Lost in Loving Eyes," was tweeted by Pavone on August 18.
The lyric was the second to last tweet by Pavone. It was followed up with a simple, unexplained statement reading "f****** great," also shared on August 18.
Pavone joined the band in 2009, the same year they released their first EP, To Plant A Seed, according to Cigars and Leisure. In a 2017 interview with the site, band member Joshua Moore spoke of the group's struggle to find happiness and the future of their music, a topic that inspired Cold Like War.
"[Struggles] can turn us towards each other, towards those we love, towards those who have supported us," he said. "Because the last two years to us have felt like this giant war—an internal war—to figure out the right path for our band… to figure out how to stay together and be happy again."
Friends and fans of Pavone expressed their grief on Twitter and commented on his charisma.
"Walking with a heavy heart today. In absolute shock to hear about the passing of the extremely memorable, & inarguably generous Kyle Pavone. My sincere condolences go out to Josh, Andy, David & just everyone in the WCAR camp," one user tweeted.
Another expressed their deep emotional ties to the band.
"After finding out the horrible news about Kyle Pavone, I think it's only right to listen to We Came As Romans all day," the Tweet read. "That band was my favorite band in one of the hardest times of my life and I honestly can't believe what's happened and I'm speechless tbh so I'll end it here."