We Can End Hepatitis C. Why Aren't We? | Opinion
This year, roughly 14,000 Americans will die from hepatitis C, an infectious disease that can be cured by a simple pill in a matter of weeks.
It's infuriating that our government hasn't done more to end this highly infectious disease that disproportionately impacts minorities and people struggling with substance use disorder. Curative drugs first hit the market in 2013. But hepatitis C cases actually rose 63 percent between 2015 and 2019, according to a new report from the Centers for Disease Control and Prevention.
In other words, an epidemic that could be wiped out is instead getting worse. As we mark World Hepatitis Day on July 28, we need the U.S government to step up and commit the resources and leadership to end hepatitis C, just like other governments are doing around the world.
Roughly 2.4 million Americans have been diagnosed with hepatitis C. The Department of Health and Human Services believes another million have contracted the virus but don't know it—and may thus be spreading it inadvertently. People with hepatitis C can go years without exhibiting symptoms, even as the virus attacks their livers. Eventually, the viral assault may lead to liver failure, cirrhosis, cancer and even death.
Not long ago, treatment was difficult. Doctors prescribed shots that caused severe side effects and cured only about half of cases.
Today, direct-acting antiviral pills are available that cure over 90 percent of cases in just eight to 12 weeks with minimal side effects. And, thanks to competition, treating hepatitis C has become cheaper. The cost of treatment fell from $899 per day in 2014 to just $201 per day in 2020, a 78 percent drop, according to the health consultancy Milliman.
The most effective drug in the world does no good if patients aren't aware they have hepatitis C and can benefit from a course of treatment. Congress allocates less than $40 million to the CDC—and in turn, to state health agencies—to educate people about hepatitis, conduct testing and surveillance and link people to care programs. That minimal amount of money must cover all forms of hepatitis—A, B and C—for all 50 states, Washington, D.C., and U.S. territories.
With great fanfare, some states have announced hepatitis C elimination efforts as a way to drive down the cost that their Medicaid programs pay for the curative drugs. But to date, results have been elusive, while other state Medicaid programs still restrict access to hepatitis C drugs.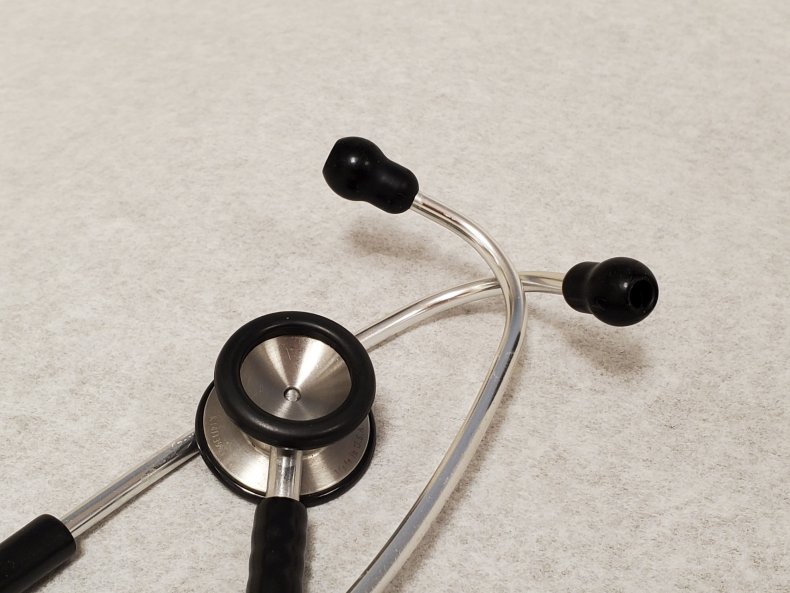 Thankfully, President Joe Biden seems to understand that the status quo isn't acceptable. He has set a goal of eliminating hepatitis C by 2030.
But his proposed budget doesn't communicate that sense of urgency. The White House did not request any new funding to combat the virus in its 2022 budget. The House of Representatives has proposed a $5 million increase. This is progress, but far from the hundreds of millions of dollars needed to eradicate this infectious disease.
Hepatitis C patients are among our nation's most vulnerable. They tend to have low incomes. Sixty percent of new infections are in people who inject drugs. The growing opioid epidemic has made such drug use more common.
Black people account for 20 to 23 percent of those diagnosed with hepatitis C—despite making up just 13 percent of the U.S. population. Black Americans are also less likely to receive treatment. In 2018, they were twice as likely to die of hepatitis C as white Americans.
Native Americans, meanwhile, have the highest hepatitis C-related death rate of all minorities—more than nine deaths per 100,000 people in 2018.That's more than double the death rate among the general population.
We have the tools to eliminate hepatitis C. We even have a Viral Hepatitis National Strategic Plan developed by the HHS that provides a roadmap to eliminate hepatitis. To our great shame, we have not dedicated sufficient resources to implement it.
The White House and Congress must no longer turn a blind eye to the suffering of people living with hepatitis C. We must commit the resources necessary to end the hepatitis C epidemic.
Carl Schmid is executive director of the HIV+Hepatitis Policy Institute, which promotes quality and affordable health care for people living with or at risk of HIV, hepatitis or other serious and chronic health conditions. He is living with chronic hepatitis B. Follow the HIV+Hepatitis Policy Institute on Twitter: @HIVHep
The views expressed in this article are the writer's own.