The FBI recently announced the results of Operation Cross County (OCC), a nationwide human trafficking crackdown that rescued 84 minors, arrested 661 adults for prostitution-related charges and 99 pimps.
The youngest victim was an infant who, along with her 3-year old sister, was going to be sold for $600.
The horrors from which these young children were rescued defy the imagination, and the successes of OCC should be commended. But the issue of sex trafficking in the United States needs to be treated at the source, rather than the symptom.
The average victim recovered from this year's OCC operation was 15-years old — the same average age we found in our recent three-year study on sex trafficking in San Diego.
How are traffickers so adept at exploiting teenagers? Disturbingly, we found that recruitment into commercial sexual exploitation was happening on San Diego high school campuses in both high and low-income neighborhoods across the county.
Traffickers interviewed for our study told us over and again that "pimps are getting younger and younger."
Our data backs this up; perpetrators of minor sex trafficking are significantly younger than those that engage in other forms of human trafficking. But why is that?
What federal law now recognizes as sex trafficking has been an economic lifeline over generations in some communities, and has been normalized in the minds of both victimizers and victims. Even more broadly, pimp culture is glamorized in our language and pop culture, with shows like "Pimp My Ride" and songs like "Big Pimpin" in the mainstream.
It's not just pop culture: a wider acceptance of prostitution-as-normal is embedded in the American consciousness. Buyers of commercial sex are from every level of the social stratum, from judges to car mechanics.
In California, a bill that proposed to enhance the penalties for people who buy sex was vetoed by the Governor's office, suggesting that the pervasive permissiveness of demand in the sex trafficking industry holds influence over policy.
Aside from kidnappings and forced confinement, most traffickers use psychological coercion to recruit, deceiving young people with promises of emotional and material resources.
Pimps might feign romantic interest, pretending to be in love with a young woman or man until they fall under his control. Pimps might also promise false jobs, luring young people in with an acting or modeling gig.
As one trafficker explained during our study, "You make a dream and get them to believe you, and then it's completely different from what you told them."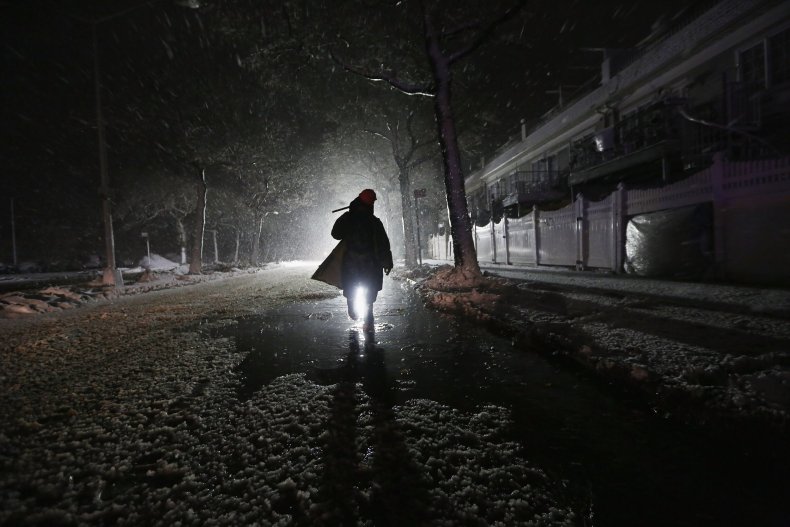 Once the victim is hooked on the dream, the trafficker introduces more coercive methods of control, including "slut shaming" and physical or sexual abuse. Victims of such abuse can form powerful emotional attachments to their abusers – similar to Stockholm Syndrome and to trauma bonding among the domestically abused. As a result, many trafficking victims don't identify as victims.
While a 17-year-old rescued in Operation Cross Country will be referred to social workers and services, her 18-year-old friend will be arrested and charged with a misdemeanor, and then released back onto the streets, likely returning to her trafficker.
Our study found that 50 percent of the adults arrested for prostitution actually meet the federal definition of a sex trafficking victim, but are unidentified or misidentified within the criminal justice system. The FBI arrested 661 adults for prostitution during Operation Cross Country. What will happen to those 300 or so offenders who might also be victims?
Law enforcement is an indispensable part of the solution, but the scale and complexity of this problem implies that we cannot simply arrest our way out. Fortunately, there are other pathways that communities, cities and states can pursue.
States should adopt Safe Harbor Laws, which serve four functions: they decriminalize prostitution for minors; divert victims from delinquency to supportive services; provide specialized services for the commercial sexual exploitation of children CSEC; and reclassify minors as victims or sexually exploited children.
States can also develop Safe Harbor Laws for adults by piloting intake forms for adult "prostitutes" that measure coercion in more nuanced ways.
Cities must promote the widespread adoption of sex-trafficking prevention curriculum in middle and high schools, as has been piloted in California, New York, Washington and Georgia.
Communities should develop programs to assist individuals who are at risk of being recruited into pimping/trafficking.
Many of these suggestions depend on whether public officials can enlarge the criminal justice approach to "prostitution" so that it includes intervention services required to prevent victimization — and victimizers — from developing, making law enforcement efforts like Operation Cross Country unnecessary.
During our study, we found that 80 percent of sex trafficking victims in San Diego were U.S. citizens, trafficked domestically by other U.S. citizens. We can avoid the issue no longer — sex trafficking is a nationwide problem.
But if we implement community-based solutions now, we have a chance to keep it from spreading further.
Ami Carpenter is an associate professor at the Joan B. Kroc School of Peace Studies at the University of San Diego.