We Can't Fight Assad and ISIS, Syrian Rebels Warn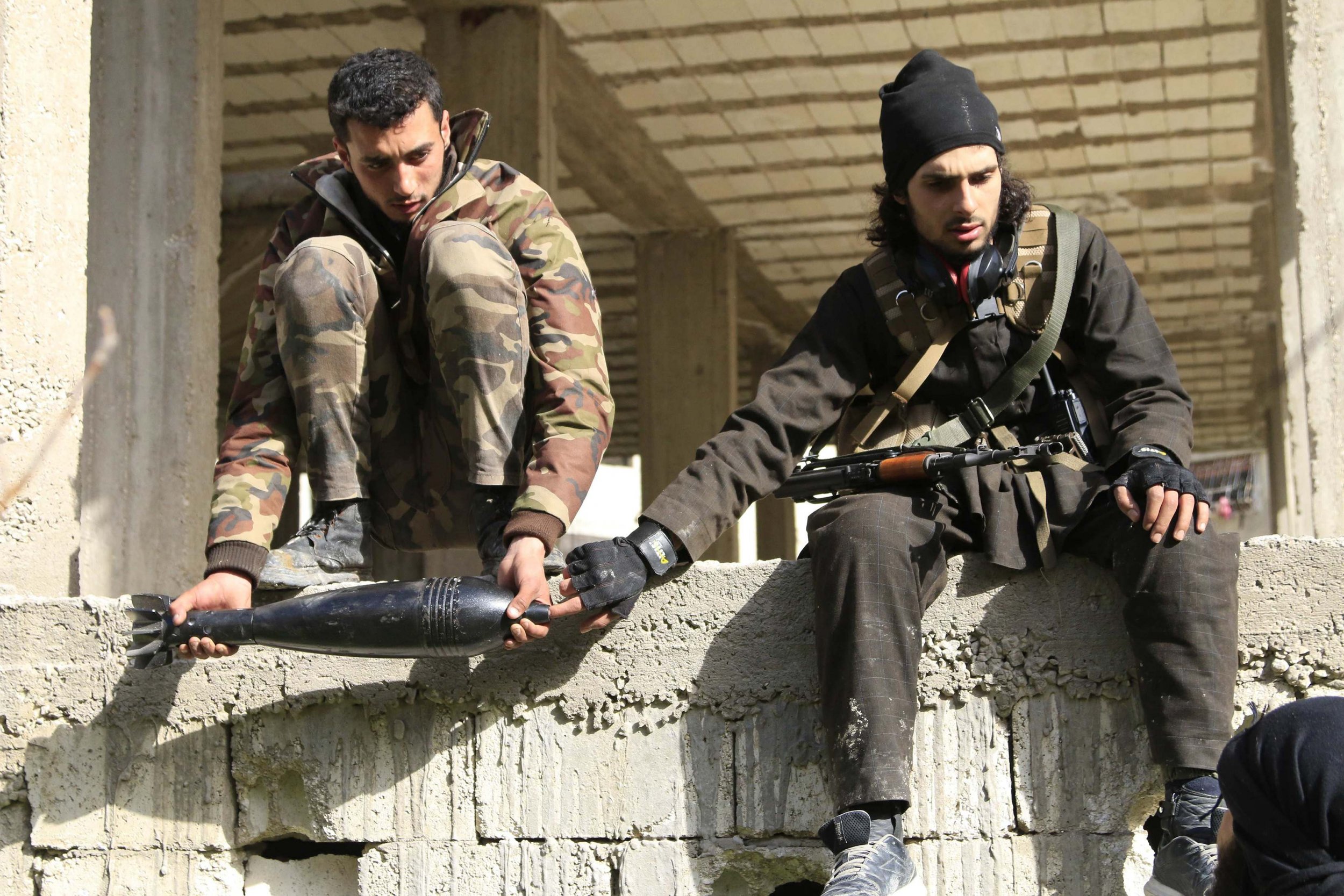 BEIRUT (Reuters) - U.S.-trained rebels due to fight Islamic State will fail if they are not also protected from the Syrian army, the main Western-backed political opposition said on Thursday, after Washington said it might lack the legal authority to defend them from Syrian troops.
A fledgling U.S. military-led training program starting in coming weeks aims to train upwards of 5,000 fighters a year to battle the hardline militant group, also known as ISIS, which controls large parts of Syria and Iraq.
But U.S. Defense Secretary Ash Carter said on Wednesday that the United States did not appear to have clear-cut legal authority to protect Syrian rebels against attacks by Syrian government forces.
Monzer Akbik, a representative for the National Coalition, based outside Syria, said mainstream rebels had repeatedly found themselves attacked by Syrian forces while confronting Islamic State, and that the same would happen to U.S.-trained rebels.
"(The rebels) don't have anywhere to go, they have to fight on two fronts ... if they are attacked from the rear by the regime, it will undermine their fight against ISIS, leading to a long war of attrition rather than a war that you can win."
Akbik said the Western-backed Free Syrian Army rebel alliance had pushed Islamic State back from parts of northwest Syria in early 2014, but had then been pummeled simultaneously by Islamic State and Syrian forces after the Islamists regrouped with supplies from neighboring Iraq.
Washington says Syrian President Bashar al-Assad has lost legitimacy, but it has in effect made common cause with him by leading air attacks against the Islamic State insurgency with Damascus's tacit blessing, forcing it to tread very warily.
Assad said in January that "any troops that don't work in cooperation with the Syrian army are illegal and should be fought".
It is not clear what relationship the new force, which will be trained in Jordan, Turkey, Saudi Arabia and later Qatar, will have to the U.S.-led regional coalition, which has provided air support to anti-Assad rebels fighting alongside Kurdish forces in Syria against Islamic State.
Akbik said the coalition should also defend the new force against Assad's forces.
More than 200,000 people have been killed in the four-year-old civil war.