The nation is reeling from the news of three shootings that took place at Asian-owned massage parlors in Atlanta; the suspect, a young white man, is in custody and has admitted to the murders. The attack is the latest in a series of high-profile crimes from coast to coast that have victimized Asian-Americans, though initial reports suggest that the latest crime may not be motivated by anti-Asian hatred. The attacker reportedly saw the parlors as a "temptation he wanted to eliminate," suggesting a perverse sexual violence-related motive rather than a racial one.
But this has not stopped progressives from blaming the murders on white supremacy, as they have been for the duration of this epidemic of violence against Asian Americans. Democratic politicians, liberal-leaning media outlets, and the progressive nonprofit world have been quick to blame "white supremacy" or right-wing political rhetoric about COVID-19 for the brutal attacks, and the attack in Atlanta has been cast as the culmination of these forces; the news that race may not have been a factor in this attack will probably not shake their conviction that the greatest threat to Asian Americans right now comes from white supremacy.
And yet, unlike the suspect arrested for the crimes in Atlanta's, few of the attackers in most of these cases are even white, let alone white supremacists.
Take the case of Vicha Ratanapakdee, who was slain in San Francisco. The suspect in his death, Antoine Watson, is a 19-year-old African American man. That didn't stop marchers in New York City from organizing a march to "unite against white nationalism" in response to anti-Asian attacks using promotional art demanding justice for Ratanpakdee's death.
Data bears out how disconnected such activism is from the facts: One recent study that looked at hate crimes that took place between 1992 and 2014 found that Asian Americans have a much higher chance of being victimized by other minorities in hate crimes than members of other minority groups do. In this time period, 25% of offenders in anti-Asian hate crimes were nonwhite, while just 1% of offenders in anti-African American hate crimes were non-white.
But it's important to acknowledge that many of the most recent attacks may not be primarily motivated by simple racial hatred. Over the past year, we've seen a massive increase in violent crime, particularly shootings and homicides. In many instances, working class Asian Americans are likely being impacted by a crime wave that is rocking American cities and impacting many people of lower socioeconomic status.
You can see this in the case of Pak Ho, a 75-year-old who was robbed and fatally assaulted in Oakland in early March. There is no evidence Ho was targeted for being Asian; the chief suspect in his death, Teaune Bailey, has a long rap sheet that includes charges for robbery, possession of stolen property, a parole violation, and child endangerment, all taking place over the last year. Although we don't have all the facts, it looks as if Ho was just another victim to a career criminal motivated by greed.
Still, it's important to acknowledge that stereotypes can motivate even common criminals to target Asians for economic crimes. In 2010, a young man by the name of Amanze Emenike who was raised in San Francisco offered his candid thoughts on these stereotypes in a blog post for New America Media. Emenike, who is African American, had robbed Chinese students and was charged with a hate crime; that hate crime charge was later dropped.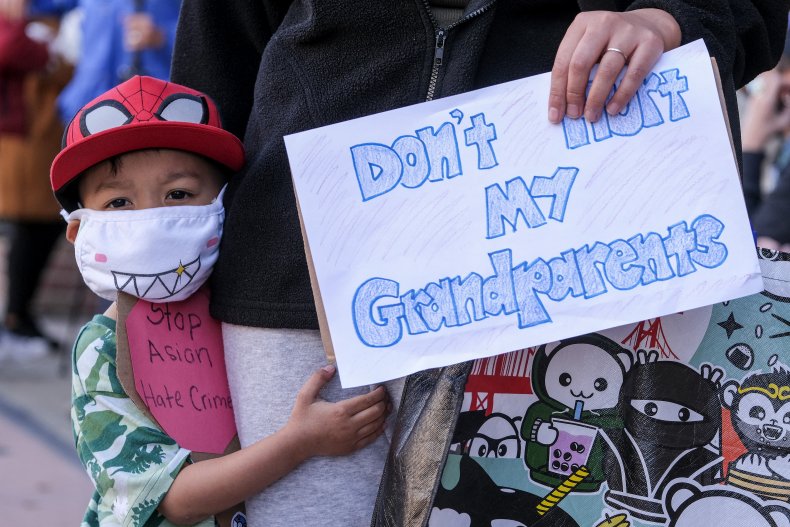 Emenike explained that he wasn't motivated by hatred of Asian Americans so much as the perception that they are easy targets. "When I was introduced to the crime scene, I was put on to rob Asians and Latinos on Third Street," he wrote. He went on to explain that the "reason Asian kids are getting robbed because there is an assumption that young Chinese kids on Third Street are filthy rich and have an i-Pod or laptop on them. To a young, broke, black male the prospect of nabbing a few hundred dollars from some Asian kid's pocket is even greater during this recession."
To the extent these crimes are motivated by either ethnic stereotypes or ethnic hatred, the role of economic competition can't be underplayed. The U.S. Commission on Civil Rights registered this dynamic in 1992, when it noted that "many Asian immigrants operate small retail stores or restaurants in economically depressed, predominantly minority neighborhoods. The entry of small businesses owned by Asian Americans into these neighborhoods and their apparent financial success often provokes resentment on the part of neighborhood residents."
These disputes are the unfortunate consequence of very poor people blaming slightly less poor people for their problems. Immigrants aren't to blame for trying to do their best for their families; they certainly aren't the main force driving American inequality; that would be the power of monopoly corporations over our politics and economy.
Yet even civil rights heroes aren't immune to engaging in cheap ethnic scapegoating as a substitute for a broader economic analysis. In 2006, former Martin Luther King Jr. confidante and UN Ambassador Andrew Young was working as a representative for Walmart. Pressed on the allegation that the chain was displacing small businesses, Young argued that those businesses "are the people who are overcharging us—selling us stale bread and bad meat and wilted vegetables. And they sold out and retired to Florida. I think they've ripped off our communities enough." He went on to describe the ethnic groups he believed were responsible for this behavior: "First it was Jews, then it was Koreans and now it's Arabs. Very few black folks own those stores."
I should pause here and note that prejudice runs in both directions. Sadly, too many Asian Americans hold their own prejudiced beliefs about African Americans; surveys of New Yorkers in the early 1990s found that many African Americans and Korean Americans held negative stereotypes about the other group.
This complexity is completely absent from our current conversation. One of the tenets of modern progressive thought is that almost all of the power in society lies in the hands of white people. But this ignores the reality that an increasingly racially diverse America means an America where all sorts of people increasingly hold power and influence events. There are African American mayors, Asian CEOs, and Latino senators; every power center in America increasingly relies on the dollars and votes of non-white people to function.
If prejudice in the hands of white people can be destructive—and anyone with any knowledge of American history knows that it can be—then prejudice in the hands of others can be just as terrible.
We will not stop the wave of violence against Asian Americans if we can't admit where it's coming from. Blaming white supremacists will almost certainly ensure that these attacks continue.
But equally important is the cause—and effect—of the taboo on assigning blame where it belongs. Many progressives would recoil at the thought of acknowledging that there is real prejudice among members of minority groups, including prejudice that could be driving some to violence. To this milieu, this would be considered "blaming the victim." But relegating someone to victimhood status suggests that they lack agency. And while there are certainly people in society who we would never hold responsible for their own actions, such as young children or the developmentally disabled, those groups of people also hold no power in society. When a young man shoves an elderly person to the ground, that young man is exercising power, and you cannot hold power unless you accept the responsibility that comes with it.
If progressives believe that minorities should hold power, it then logically follows that we should be seen as agents of our own destiny.
After all, if those of us from ethnic minority groups were nothing more than pawns in white supremacy's grand game, with all of our actions dictated by nothing more than a series of events set off by the trans-Atlantic slave trade and colonialism, then not only would we not be responsible for our sins, we'd also lack credit for our achievements.
Everything from Marvin Gaye's soulful music to Noor Inayat Khan's brave defiance of the Nazis would have to be reduced to nothing more than a reflection of the true masters of society: white people. Ironically, those who would claim that every single malady of any non-white person in society is the consequence of white supremacy seem to be practicing it.
Zaid Jilani is a journalist who hails from Atlanta, Georgia. He has previously worked as a reporter-blogger for ThinkProgress, United Republic, the Progressive Change Campaign Committee, and Alternet. He is the cohost of the podcast "Extremely Offline."
The views in this article are the author's own.