We Celebrate Transracial Adoption. But Child Welfare Can't Ignore Race | Opinion
In April, Bethany Christian Services released a first-of-its-kind study about the impact of the COVID-19 pandemic on vulnerable children and families in the United States. Among other things, our data revealed that Black and multiracial children enter foster care at rates higher than the national average and are the least likely population of children to be reunited with their families. The pandemic only made things worse. We hope everyone can agree that the current outcomes for children of color in the child welfare system are bad. We desperately need to bring about reform, before more children get hurt.
The trends Bethany found were consistent with national predictions that fewer kids would enter foster care during the pandemic and that children of color in foster care—already disproportionately represented—would fare even worse. For example, we saw a 9 percent decrease in the number of Black children leaving foster care between 2019 and 2020, and a 37 percent increase in their length of stay in foster care.
Acknowledging the overrepresentation of children of color in foster care is a good starting point, but it's not enough to reveal a problem without offering solutions. So, we made policy and programmatic recommendations to lawmakers and child welfare agencies. Our recommendations are rooted in hard data and the lived experiences of the children we serve, their biological parents and parents who adopted a child of a different race—transracial adoptive parents.
The Multi-Ethnic Placement Act (MEPA) of 1994, as amended by the Interethnic Placement Act of 1996, intended to remove barriers to adoption for children of color in foster care. It prohibited a child or family's race from being a factor in placement. While well-intentioned, MEPA has substantively failed to achieve its goal, and has caused additional harm to children and families.
MEPA prohibits specific training and support for transracial adoptive families. Under the law, any training regarding race must be provided to all families, whether they are adopting transracially or not. We proposed a fix: child welfare agencies like Bethany should be required to provide training and support to families who may be well-intentioned but not yet equipped for transracial parenting.
Families interested in transracial adoption should also be assessed for their ability to effectively parent a child from a different cultural, ethnic or racial background. MEPA prohibits this too. A child welfare agency cannot even consider how a non-white child may experience racism in a particular family—even if members of that family belong to a white supremacist organization—for fear of violating MEPA. This makes no sense and is dangerous for children.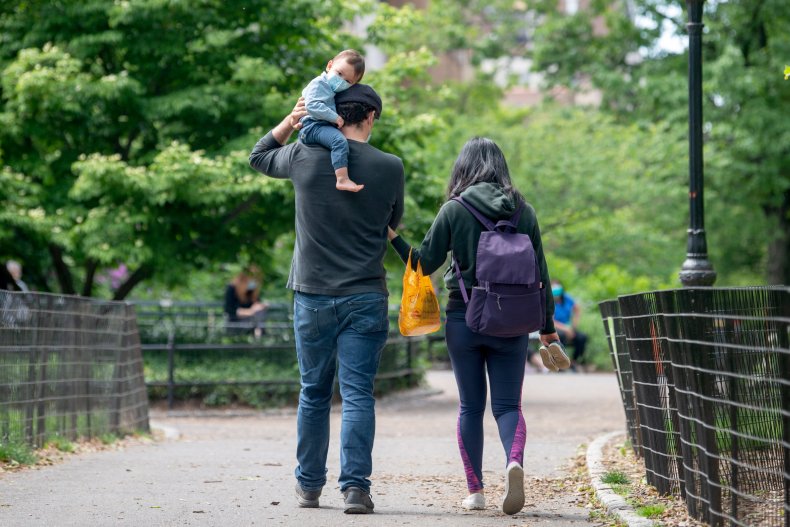 A Newsweek opinion piece titled "Wokeness Has Come for Adoption. It's the Children Who Will Suffer," grossly mischaracterized and distorted the findings and recommendations of our report. The author implies that the children we serve will suffer if our recommendations are implemented. These claims are wrong, and they are dangerous.
According to the op-ed, Bethany believes "that determining the most welcoming, stable and potentially permanent home for a child should involve matching their skin color with that of the adults involved." This is not true. We celebrate transracial adoption, and we desire for adoption to be supported, stable and permanent. As we stated in our report, we believe a prospective foster or adoptive parent should be able to meet the needs of a child of a different racial background, as one of several factors in making foster and adoptive placements. We don't believe child welfare policy or practice should be colorblind. In other words, white parents should be able to meet the unique needs of the children of color they adopt.
The claim that Bethany "announced that allowing white families to adopt Black children from the foster care system 'can cause a lot of harm to children of color,'" is unequivocally false. The quote, taken out of context from an interview with the Associated Press, is about how a colorblind approach to child welfare—such as the one pursued by MEPA—harms children. Adoptees tell us time and again that colorblindness, or asserting that one "does not see color," makes individuals of color feel unseen—since their race, culture and heritage are a central part of who they are. Nowhere in our recommendations to address the racial disparities in the child welfare system do we state that white families should not adopt children of color. These blatant falsehoods only perpetuate harm to children in foster care who need families, transracial adoptees and transracial adoptive families.
Finally, the author alleges that Bethany recommends addressing the overrepresentation of children and families of color in the child welfare system by "leav[ing] children in abusive or neglectful homes" or "insist[ing] that they remain in the foster care until an adult with a matching hue comes along." Again, this is unequivocally false. Bethany urges more families—regardless of their race—to consider fostering or adopting a vulnerable child. We encourage anyone who is interested to consider foster care or adoption to contact us and learn more.
When prospective transracial adoptive parents begin the adoption process, we want to serve them with excellence. That's why one of our recommendations is to require that organizations like Bethany provide training and support specific to families who are adopting transracially, which MEPA currently prohibits. This is vital to ensure that a child's culture is recognized and celebrated. We have received a multitude of requests from transracially adoptive parents who hunger for more support so they can better parent their children, whom they dearly love. At Bethany, we listen to the voices of the children and families we serve, and we respond to their expressed needs.
We believe it is harmful and irresponsible for policymakers, child welfare agencies and families to have a colorblind approach to adoption. That's why we require transracial adoption education for all families adopting from foster care. Under MEPA, requiring such training for all families is the only way we can require it for families who are actually adopting transracially.
Mischaracterizing our report only serves to drag the critical work of the child welfare system into the polarizing world of tribal politics. Using children as political pawns will cause them to suffer. We will continue listening to the lived experiences of those we serve and advocating for their well being above all else.
Cheri Williams is the Senior Vice President of Domestic Programs at Bethany Christian Services. Nathan Bult is the Senior Vice President of Public and Government Affairs at Bethany Christian Services.
The views expressed in this article are the writers' own.