'We Do Not Have to Be Overly Discouraged' About Pause in Coronavirus Vaccine Trial, WHO Says
The chief scientist at the World Health Organization (WHO) said on Thursday that there is no need to be "overly discouraged" by the news that human trials for one coronavirus vaccine candidate have been put on hold.
Researchers at AstraZeneca and Oxford University have been working on a vaccine for months and recently began testing human patients. Earlier this week, AstraZeneca announced that it voluntarily halted human trials after a "potentially unexplained illness" was reported in one of the trials.
During a Thursday news conference, WHO Chief Scientist Soumya Swaminathan said these kinds of pauses are common in drug and vaccine trials.
"There are ups and downs in research, there are ups and downs in clinical development. And we have to be prepared for those," Swaminathan said, adding that the pause serves as a "wake-up call" for those who are eager for a quick vaccine approval. "But we don't need to be overly discouraged, because these things happen."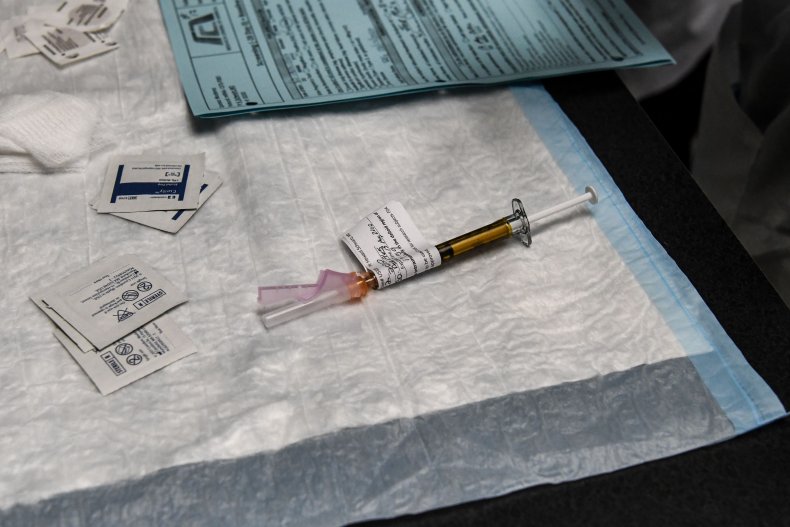 Many pharmaceutical companies have standard operating procedures in place to deal with times when a patient reports any kind of adverse side effect, regardless of its severity. Swaminathan said trial pauses like the one AstraZeneca reported allow researchers to investigate the cause of the adverse event and determine whether it pertains to the vaccine's safety.
Swaminathan said the WHO is hopeful the paused trial will be able to move forward once the data is properly analyzed. But she added, "It depends—it depends on a lot, and we have to wait to see the details of what actually happened."
The pharmaceutical company's CEO said Thursday that if trials are able to continue soon, researchers expect to know by the end of 2020 whether their vaccine candidate is viable, according to Reuters.
Dr. Michael Ryan, the executive director of the WHO's Health Emergencies Program, said during the news conference that yearning for a quick solution to the pandemic was understandable. But he noted that safety warnings triggered during vaccine trials still need to be monitored closely. In many cases, both the person who administers the vaccine candidate and the person who receives it don't know if they are part of a testing or control group.
"The purpose of this is to ensure that this is done in the most direct, the most honest and the most scientific way possible—and that takes time," Ryan said.
Approximately 180 vaccine candidates are currently in development, and 35 of those are already in human trials, WHO Director-General Tedros Adhanom Ghebreyesus said Thursday.
According to Swaminathan, the earliest that any vaccine candidate could have enough data to show that it is both safe and effective is either at the end of this year or in early 2021. Once that data has been collected, regulatory agencies will need to review it before a vaccine can be approved for widespread use, she said.
"There's no way of predicting, currently, which ones are going to be effective," Swaminathan said.
Though Ghebreyesus said there has been "remarkable progress" in vaccine development, the process typically takes several years. Because of the contagious nature of the virus and the extent to which it has spread across the U.S. and globally, President Donald Trump announced a Department of Health and Human Services program earlier this year called "Operation Warp Speed" to support vaccine development and manufacturing efforts.
Several media outlets reported last week that U.S. Centers for Disease Control and Prevention Director Robert Redfield sent a letter to state leaders on August 27 encouraging them to prepare for widespread vaccinations this fall.
Newsweek reached out to the CDC for comment but did not receive a response in time for publication.
'We Do Not Have to Be Overly Discouraged' About Pause in Coronavirus Vaccine Trial, WHO Says | Health