'We Don't Even Have A Piece of Her,' Surfside Family Says of Losing Mom, Home and Heirlooms
For many families devastated by the partial building collapse in Surfside, Florida last month, it wasn't just loved ones they lost but every trace and memento of the 98 lives taken by the tragedy.
For Rachel Spiegel, who lost her 65-year-old mom, Judy, the collapse also meant losing her parents' home, photos of their family and all the possessions that those grieving would typically hold onto as memory in difficult times.
"Obviously we lost my mom, which is the most crucial piece of this experience, but my dad also lost his home. We lost all of our childhood possession, all of my parents' possession, their wedding album, any heirloom we had—my mom's wedding and engagement ring," Spiegel told Newsweek. "These are irreplaceable items that had meaning to our family."
"We don't even have a piece of her, any of her stuff or any of her clothes," she added. "It's just been a very traumatic and heartbreaking experience."
Spiegel's mother was recovered from the site on July 9—two weeks after the 12-story Champlain Towers South collapsed.
"I didn't even know that something like this was possible," Spiegel said on Wednesday. "When my dad called me in the middle of the night and said that the building collapsed, I was like 'What do you mean the building collapsed?' So, I imagine that it was very traumatic for the first responders as well."
On Tuesday, police released body camera footage revealing the chaos of those that arrived at the scene just minutes after the June 24 collapse.
Video shows first responders frantically searching for injured survivors as they grasp the magnitude of the destruction.
"Dude, the building just collapsed," one officer is heard telling another first responder. "All back that way is collapsed...Fire rescue is on the way. This is huge, I mean humongous."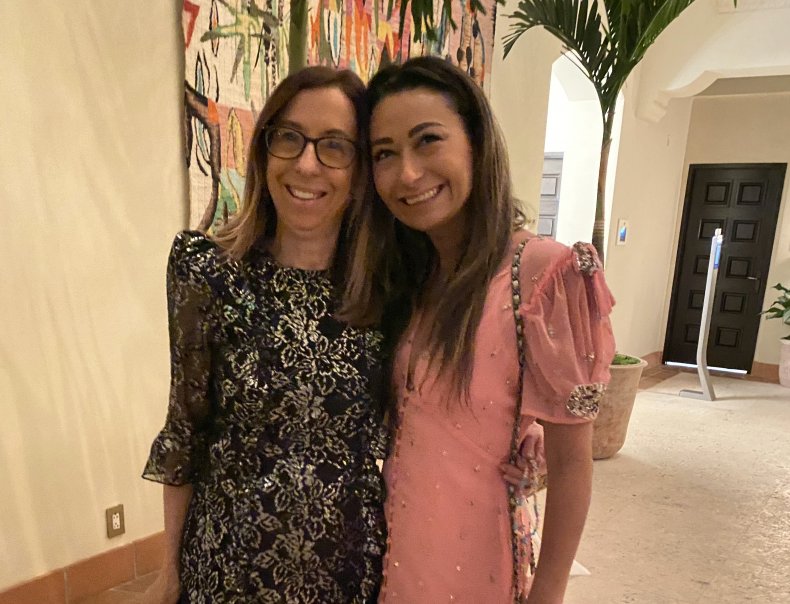 Spiegel said her loss has been particularly difficult because her mom had been so ingrained in the lives of her and her two young daughters.
"My mom was my best friend. I saw my mom almost every day, multiple times a week. The reality of this change has been dramatic for me and my whole family," she said. "The reason my mom was in Florida was because she is helping me with my kids, especially during the pandemic."
"I want my kids to know how much my mom loved them and how much she was invested in part of their everyday lives," she added. "My mom was not your typical grandmother. She was super involved. She was the first person in line at school pickup. She went to every activity with my kids while I was working."
It is still unclear what will happen to the site of the collapse at this time, although officials have said they are working with the community to figure out what best to do with the land. Some have suggested creating a memorial for the victims, while others have proposed building a new home for survivors to return to.
Spiegel says, whatever happens, she just hopes will be constructed "fairly."
"I'm just so heartbroken that this happened to begin with and I truly hope this never happens again. I don't wish this pain on anybody," she said. "I hope nothing like this ever happens again because the loss is devastating."