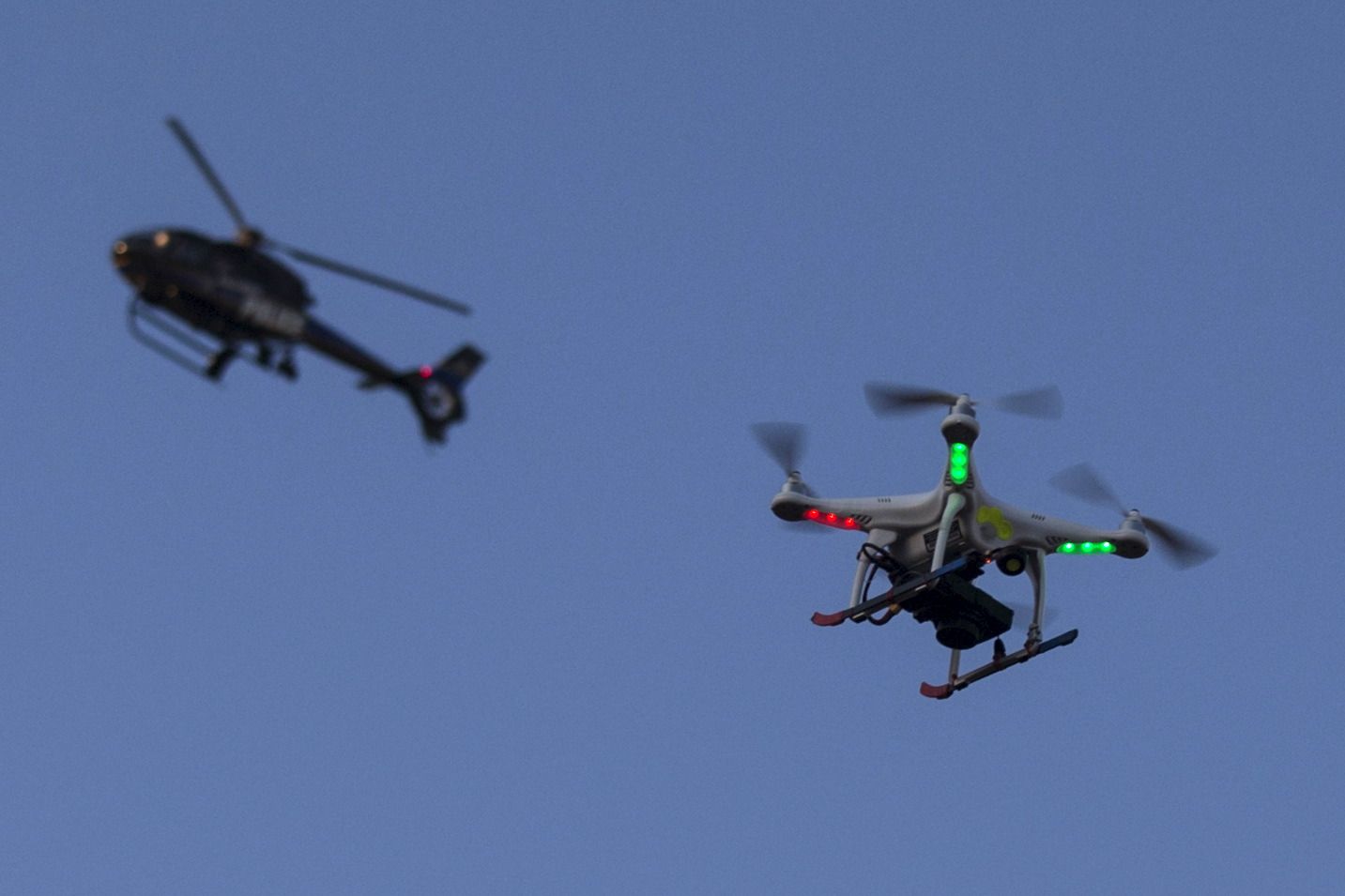 This article first appeared in the Daily Signal.
The Federal Aviation Administration (FAA) missed its September 30 deadline to file national regulations for drone use.
Interest groups sent a letter to FAA Administrator Michael Huerta to mark the occasion, and to announce that people are "already confused about where they should and should not fly."
This missed deadline will halt commercial use. For non-commercial use, it might not be so bad.
The letter asserts that in the first decade of a well-regulated drone industry, innovators would create "100,000 jobs and $82 billion in economic impact." This includes capacities like helping first-responders execute rescue missions, insurance companies survey disaster sites and farmers "improve crop yields."
The authors think that once regulations are in place, business can move forward. How the drone industry moves forward, of course, depends on the nature of FAA regulations.
Non-commercial drone uses demand a unique regulatory scheme. In the absence of clear regulatory guidance, property owners are resolving this confusion the old-fashioned way: shooting down drones they perceive to be threatening or violating their privacy.
In July, a Kentucky resident thought his neighbor flew a drone too close to his family, and he shot it down.
There was a similar occurrence recently in Ascension Parish, Louisiana, where a family that lives next to a drone hobbyist asked him not to fly his camera-equipped drone over their property. They had called police about the drone before. And the police seconded that request.
When the hobbyist flew his drone over his neighbor's property anyway, the neighbor shot it. One shot disabled the drone. A second shot, allegedly in the presence of, and over the protests of, the hobbyist and his 7-year-old niece, grounded the drone.
So how had the law developed between shots in Kentucky and Louisiana?
Lt. Col. Bobby Webre of the Ascension Parish Sheriff's Office conveyed the perspective of local law enforcement. They are looking to FAA rules for guidance, especially in the absence of any Louisiana state laws. Webre states that the FAA "'seriously recommends getting permission from the property owner' if you want to fly a drone over their property."
Federal rules forbid drones flying in some specific restricted airspaces, like those around natural disasters or emergency response situations, or airports. Beyond that, Webre declared the guiding principle for drone use ought to be "good common sense and respect [for] people's reasonable expectation of privacy."
Early American legal thinkers reveled in the notion that "[l]aws are made for men of ordinary understanding, and should, therefore, be construed by the ordinary rules of common sense." The law was intentionally imbued with the idea that democracy would be of little value if laws, especially criminal laws, went too far beyond that maxim.
A federal drone regulation scheme is probably less likely than a local judge and jury to reflect the common sense or community conscience in Ascension Parish, Louisiana.
If and when federal regulations are passed, Webre will face the same issue James Madison raised: How do we obey and enforce a law if it is "little known and less fixed"?
As always, the answer demands good judgment based on community conscience.
That should be enough to hold over hobbyists and their neighbors until the regulatory framework fills out, because existing criminal laws and the civil justice system safeguard their property and tort interests.
A federal regulatory scheme introduced on an "incremental basis," as an FAA spokesperson announced any regulations would be, risks being "little known and less fixed." And that's a recipe for costs outweighing benefits.
Existing local, state and federal laws, both civil and criminal, should suffice to protect people, as much as any law can, from harms associated with recreational drone use.
John-Michael Seibler is a visiting legal fellow in the Edwin Meese III Center for Legal and Judicial Studies at The Heritage Foundation. Follow him on Twitter @JSeibler