We Each Run a Small Business. Here's Why Paid Leave is a Good Idea | Opinion
As business owners and employees continue to struggle with the ongoing COVID-19 crisis and look toward our economic recovery, the need for a long-term national paid leave program has never been stronger. For over a decade, despite strong bipartisan support for such a policy, America remains one of the only countries in the world without a national paid family program. Why is that?
The plight of small businesses is often raised as a key hurdle. Paid leave programs, opponents say, would put too much of a burden on small business owners, who employ approximately 49.2 percent of Americans working in the private sector. As two small business owners, we cannot stay silent on the issue. Our firsthand experience has shown us the opposite: Paid leave is good for our businesses and valuable for our bottom line.
A bit about our companies: Bob and his dad founded Wolf's Ridge Brewing in Columbus, Ohio in 2013. Between his restaurant, taproom, event space and production brewery he has 63 employees ranging from sales reps to dishwashers, servers, brewers, delivery drivers and line cooks. All of his employees receive a week of paid time off, 12 weeks paid maternity leave or two weeks of paid paternity leave, access to an employee assistance fund and temporary disability protections.
Mike runs RAYGUN, a clothing, printing and design company in Des Moines, Iowa with 80 employees, roughly half of them full-time, ranging from backend operations staff to front-of-store sales clerks. Despite running very different types of businesses on other sides of the country, we have one thing in common: We put paid leave at the center of our work.
Why do we do this? It makes economic sense to provide these policies. In the restaurant industry, where the average annual turnover rate hovers close to 75 percent, Wolf's Ridge sees just 33 percent turnover and 70 percent of the staff have been there for three years or longer. Interviewing, hiring and training new employees costs time and money. In addition to retention, paid leave is critical for attracting the type of employees we want at our businesses. It is a wise investment, and it's not prohibitively expensive. At Wolf's Ridge, the Paid Time Off program represents less than 1 percent of the cost of total compensation.
Mike's staff in Des Moines work in a space with an open-floor plan and storefront. Even before the coronavirus, if one person came to work feeling sick, many people went home with whatever virus that infected employee brought to work. Instead of having one person come to work, not do much work and get five more people sick, it makes much more sense to pay them so that they can stay home until they feel better. This saves everyone the hassle of being sick, increases morale and boosts productivity, whether it's COVID-19 or the common cold.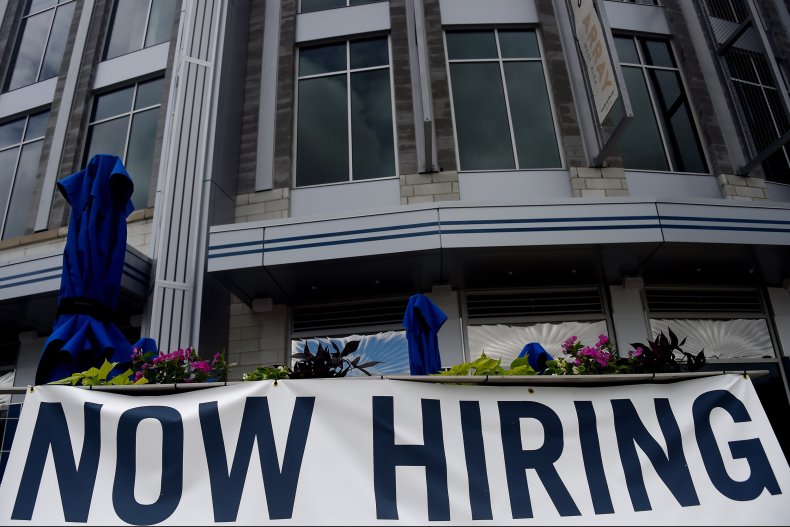 However strong the economic case for paid leave, morals inevitably matter too. There is no proven productivity data showing that Bob's decision to use his company's emergency assistance fund so one of his dishwashers could afford a security deposit for an apartment in a safer part of town was a "smart investment." And there is no data showing that one of Mike's employees, who took some time off after the death of her father, returned as a whirlwind of renewed productivity and focus. Some things can't be measured through data, but there's still a course of action that is right and builds trust and mutual respect between employer and employee.
Many people like to speak on behalf of small businesses in America—but it's also worth a look at who exactly is doing the talking. Even groups with names like the National Federation of Independent Businesses (NFIB) turn out to be funded largely by a few massive corporate sponsors, including the Koch family. One recent op-ed on the issue of paid leave was authored not by a small business owner, but a researcher at a highly partisan think tank funded, once again, by the Kochs.
There's a place for multiple voices in this conversation, but when large business interests are declaring what the effects of policies will be for small business owners, something very strange is going on. Big business owners like Walmart's Walton family are furiously lobbying against a proposal that would cost them money—that's their right to do. But it's worth testing their claims against the realities we experience on a daily basis, and the actual needs of small business owners like us.
Unfortunately, not every small business can afford to fund paid leave out of pocket the way we have. But every business owner should have the ability to put their employees first. Every employee should also have the ability to take time off to care for a newborn child, or stay home if they or a family member is ill and needs care. Ensuring staff is healthy and happy is the foundation of any good business.
Paid leave is the kind of benefit that should be available to both hedge fund analysts and software engineers, as well as dishwashers, waiters and T-shirt vendors. If business owners and employees across the country have access to the same baseline policy, our businesses, families and communities will change for the better.
Bob Szuter is co-owner of Wolf's Ridge Brewing. He resides in Columbus with his wife and two daughters.
Mike Draper is the owner of RAYGUN. He resides in Des Moines with his wife, four kids, cat and dog.
The views expressed in this article are the writers' own.