'We Hate the Blacks': Arrests After Video Shows Mob Chanting Outside Black Student's Dorm Room
A shocking video filmed by a black student hiding behind her dorm room door shows a drunken mob chanting racist slogans, such as "We hate the blacks," at a university in Britain. Now, police are investigating it as a potential hate crime. Two men aged 18 have been arrested and are in police custody.
Rufaro Chisango, who studies at Nottingham Trent University, posted the footage to her Twitter account on Wednesday, though she said the incident took place two days earlier. She said she is the only black person on her floor in the student dorm.
"Words cannot describe how sad this makes me feel, in this 2018 people think this is still acceptable," Chisango tweeted.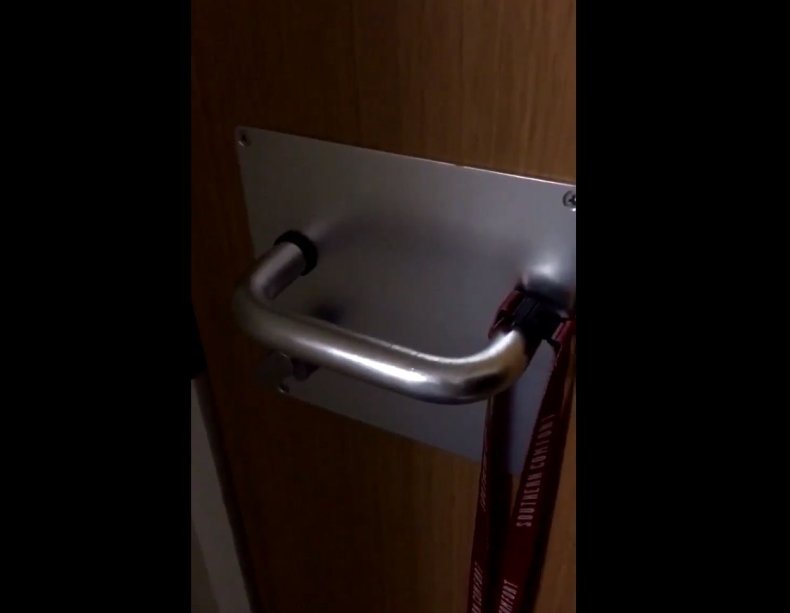 In the disturbing 1 minute, 13 second clip, male voices are heard slurring words, including "We hate the blacks" and "Ooh-ahh f**k the blacks." At one point, a female voice shouts, "Leave her alone."
Another female begins chanting, "We hate white people! White people are c***s." She then says: "The blacks and the whites all together. The blacks and the whites congregating.... I have a dream. I have a dream."
A man replies: "Blacks and whites will never be together."
She responds: "Martin Luther King had a f**king dream, and so do I, mate."
"Okay this happened Monday night, the video wasn't able to catch what else they were saying which was 'blacks would go back to picking cotton,'" Chisango tweeted.
"I'm the only black person on my floor and they were chanting this outside my door so don't be surprised to why I didn't leave my room.
"I told the reception and they said that this will be dealt with Tuesday morning, they took my details and said they would inform me... it's Wednesday night and they haven't."
The university has since issued a statement deploring the video. "This kind of vile behaviour will not be tolerated at Nottingham Trent University," its statement said.
"Those suspected perpetrators have been suspended immediately pending a full investigation. We have contacted the student who made the complaint and are providing support to her and others affected. And we will be liaising with the police about this incident. We value being a diverse global community, with staff and students from across the world."
It's also investigating the accommodation provider's delay in reporting the racist incident to university staff.
Nottinghamshire Police confirmed they are investigating. "It's wholly unacceptable," a spokesman said. "We treat hate crime extremely seriously, and we'd always urge a victim of or a witness to hate crime to report it."
A later statement said: "We've arrested two men in connection with racially aggravated public order offences following reports of a video posted at Nottingham Trent University and shared on social media. The men, aged 18, remain in police custody. Our enquiries are ongoing."