We Have The Tools to Prevent Opioid Deaths and Improve Health Equity | Opinion
Many of the tragedies of the COVID-19 pandemic divided dramatically along sex, age, racial, and ethnic lines. The pandemic exposed deep inequities that persist in our health care system, and the opioid crisis is no different. The latest data from the CDC tell us the crisis is worsening and deepening disparities among Black, American Indian (AI), and Alaska Native (AN) communities, who are dying at a higher rate.
At the same moment, states across the country are grappling with how to allocate resources from settlements that held manufacturers financially accountable for the devastation of widespread opioid addiction. In the face of a growing crisis, policymakers can protect more Americans from the harms of opioid overdose and improve health equity by dedicating opioid settlement funds to policies that increase access to naloxone for at-risk individuals and their loved ones.
In 2021 alone, more than 107,600 individuals lost their lives to a drug overdose event. Three out of every four fatal overdose events last year were attributed to opioids. This devastating reality for families and communities is widening health disparities in our country. According to the CDC, fatal overdose events increased by 44 percent among Black Americans from 2019 to 2020, and by 39 percent among American Indians and Alaska Natives (AI/AN) during the same time period. Compared with White men of the same age group, Black men aged 65 or older were roughly seven times more likely to experience a fatal overdose in 2020.
The crisis is all the more frustrating because we have simple tools—such as opioid overdose reversal medications—that can save a life in any emergency overdose situation. Naloxone is a safe and FDA-approved medication that is used to revive someone who is experiencing an accidental overdose. But it's only effective if it's on hand during the seconds that can make the difference between a life saved and a fatal overdose.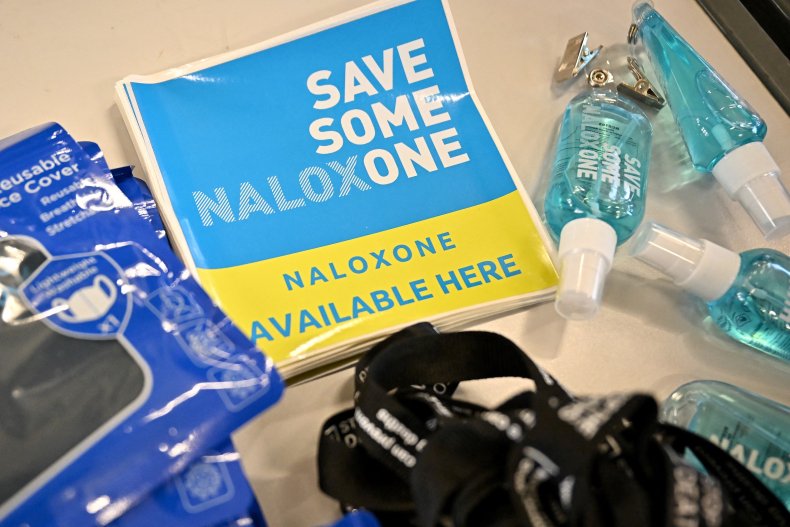 State legislatures across the country have implemented policies to better protect patients and communities from the harms of opioid overdose by expanding access to naloxone and other potentially life-saving medications. To date, 16 states have enacted laws that encourage or require a health care provider to offer or prescribe an opioid overdose reversal medication to patients who are at risk for accidental overdose, including those with a history of overdose or substance use disorder, patients prescribed opioids of 50 MME or higher, and those using benzodiazepines with an opioid. In nearly every state in the country, standing-order policies allow anyone to walk up to the pharmacy counter and obtain naloxone without a prescription.
We know these laws and policies work. The New Mexico Department of Health found that prescription opioid overdose deaths decreased in 2019 across the state after 94,000-plus naloxone doses were either dispensed or distributed. This increase in naloxone distribution correlated with legislation that required health care providers to co-prescribe naloxone when a patient is prescribed more than a five-day supply of opioids.
While states have made valiant efforts to increase access to treatment and prevention, there is one resource that remains largely untapped: opioid settlement funds. After years of contributing to our nation's opioid crisis, large opioid manufacturers are finally being held accountable in multi-billion-dollar settlements. They will have to financially bolster prevention, treatment, and recovery efforts that attempt to blunt the harm they have caused.
We must ensure that funding from opioid settlements is used to continue providing access to overdose reversal medications, in addition to treatment, recovery, and prevention measures. A recent CDC report identifies expanded naloxone distribution, prescribing, and dispensing as a solution to prevent overdose death and reduce health inequities. The report also cites treatment and recovery support as essential to preventing overdose deaths. States across the country, most notably New York, are already using funds to protect communities from the harms of opioid overdose.
We can't stop pursuing solutions to safeguard the communities that have been most affected by the opioid crisis. And we can't ignore how the crisis has devastated underserved and underrepresented communities. Fortunately, we have the tools and the data to guide our response and to save more lives.
Mary Bono is a former United States congresswoman who represented California's 44th and 45th districts between 1998-2013. While in Congress, she co-founded the Congressional Caucus on Prescription Drug Abuse. She is currently the Chairman of the Board of Mothers Against Prescriptions Drug Abuse and Chairman of the Board for Community Anti-Drug Coalitions of America.
The views expressed in this article are the writer's own.