We Have the Tools to Prevent a Winter COVID Surge. It's Time to Use Them All | Opinion
As the United States surpasses 800,000 deaths resulting from COVID-19, concerns are mounting about a winter surge and the spread of the Omicron variant. Although consumers are purchasing plenty of products, those parts of the economy that require human interaction—attending events, going to restaurants and public places, participating in other arts and entertainment—are lagging. Amid concerns about rising inflation and flagging consumer confidence, stopping the spread of COVID-19 is crucial for economic stability and bringing back jobs that have been lost to the pandemic. With booster shots now recommended for all eligible adults to increase immunity, policymakers and employers need to redouble efforts and use all tools available to reduce the spread of COVID-19 and support economic recovery.
Of all the strategies available to support pandemic recovery, vaccination is most effective—yet only about 60 percent of Americans are fully vaccinated. Vaccinations not only keep people healthy but also have economic benefits like lowering health care costs, making it easier for people to return to work, and increasing overall economic activity. Vaccine requirements could also boost consumer confidence, increasing spending on services in addition to goods.
Vaccine mandates are working and have resulted in increased vaccination rates among both public and private sector employers. According to a recent survey of 543 large companies, most now require or plan to require vaccinations of their workers. Despite concerns that mandates would lead to mass resignations, only 3 percent of these employers reported a spike in resignations. And according to a recent survey, only about 4 percent of unvaccinated workers, or 1 percent of all U.S. adults, said they have left a job due to an employer mandate. Almost half of employers surveyed believe a vaccine mandate could help recruit and retain workers. In another survey, more than half of employees for large companies report that their employer already requires vaccination (36 percent) or say they want their employer to require it (17 percent).
While the Biden administration's proposed vaccine requirements for health care workers and large employers are held up in the courts, employers and policymakers are moving forward. New York City has enacted a vaccine mandate for all private sector workers—the first of its kind in the nation—just as the state faces a surge in cases that has led Gov. Hochul to order some hospitals to halt elective procedures.
In addition to workplace requirements, Los Angeles recently began requiring proof of vaccination for all who enter a wide variety of businesses, one of the strictest vaccine mandates in the country. Louisiana plans to add the COVID-19 vaccine to the required immunization schedule for K-12 schools, and Washington, D.C., is considering a vaccine requirement for eligible school students and child care employees. More cities and states should follow suit.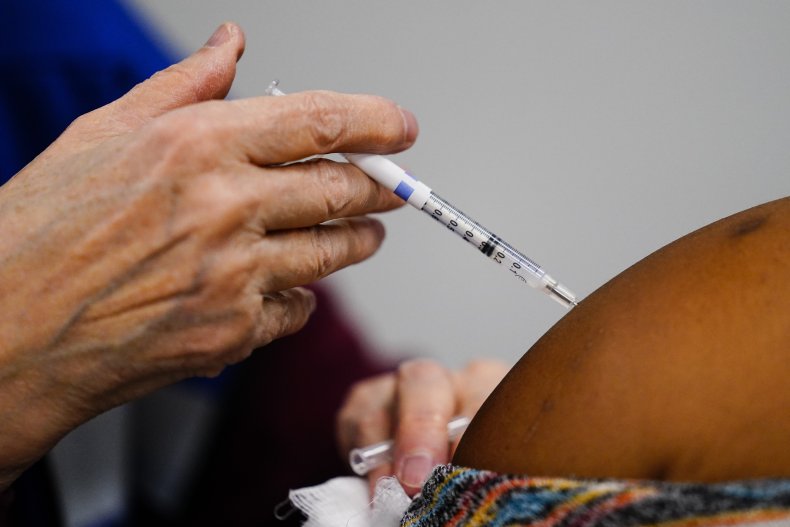 In addition to vaccine mandates, President Biden's winter pandemic strategy lays out other tools at the administration's disposal, such as improved testing, therapeutics, and travel policy. The Food and Drug Administration has authorized 16 at-home COVID-19 tests, with plans to quadruple the supply available in late summer.
Still, they may be hard to find, limited to one or two per customer, and they remain expensive; concerns have also been raised about the logistics of the administration's plan to provide reimbursement for at-home tests through private insurance.
The Biden administration should go a step further, making tests and high-quality masks free, more available, and accessible in public places or even mailed to all homes, as some have suggested.
To its credit, the Biden administration has enacted strong public health protocols for international travel, including vaccination requirements and strong testing protocols. Yet there are still no mandates for domestic travel. Although masking is required on public transportation, travelers do not need to be vaccinated to fly domestically, even though the Centers for Disease Control and Prevention recommends it.
The Biden administration should add a layer of protection by requiring vaccination for domestic air travel.
Our health and economic recovery depend on our ability to end the pandemic. With winter only just beginning, it's time to use all the tools at our disposal to do so.
Jill Rosenthal is director of public health policy at the Center for American Progress.
The views in this article are the writer's own.