Nigerian Air Force Denies Reports it Has Located Kidnapped Chibok Girls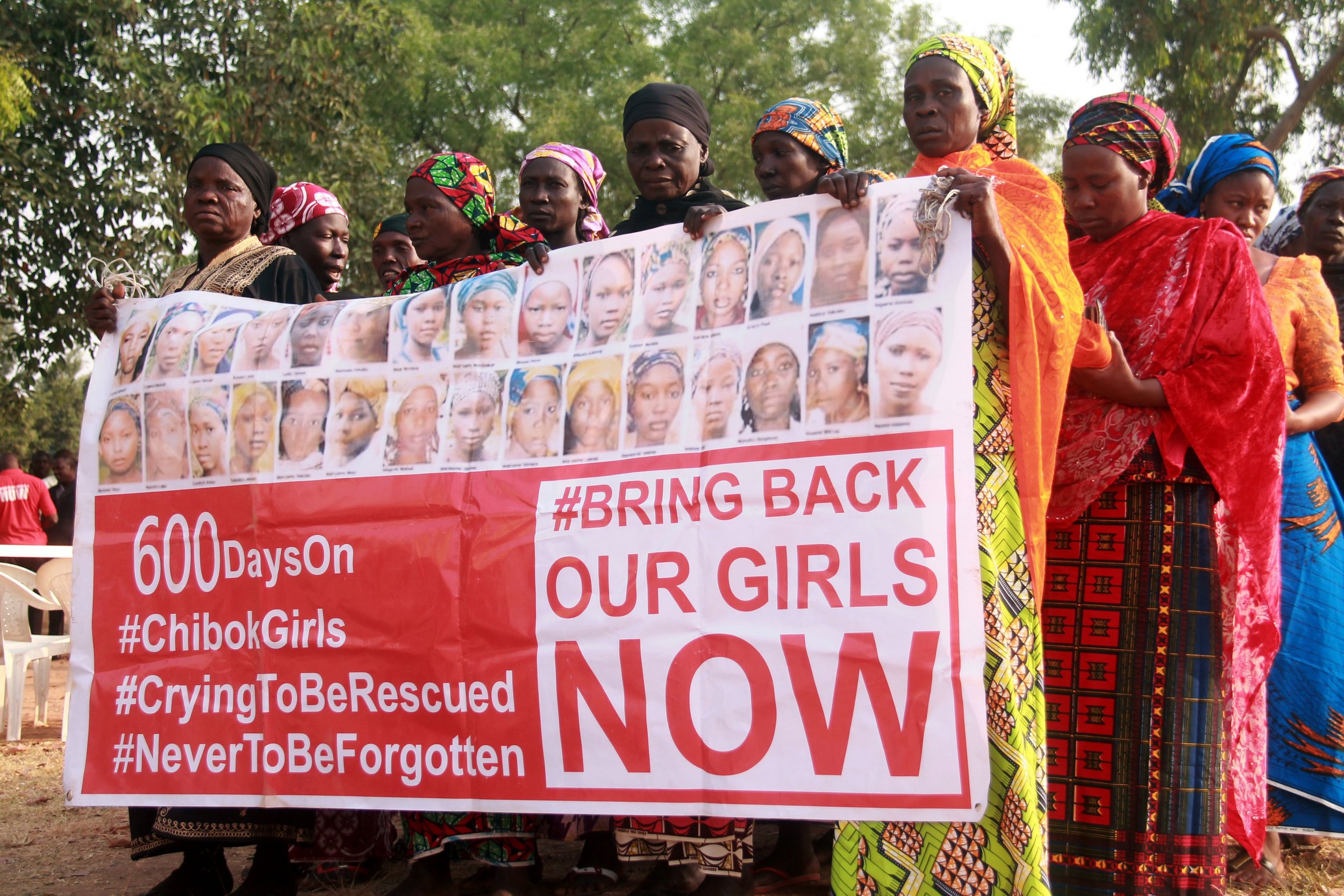 The Nigerian Air Force (NAF) has dismissed reports it has pinpointed the location of more than 200 girls kidnapped from their school in Chibok, saying it does not know their position.
Boko Haram abducted 276 schoolgirls from their dormitories in Chibok, northeast Nigeria, on April 14, 2014. While 57 of the girls have since managed to escape, the majority remain missing. Nigerian President Muhammadu Buhari recently established a fresh investigation into the mass kidnapping after meeting with some of the victims' parents and organizers of the Bring Back Our Girls campaign.
In an interview with Nigerian outlet Channels Television on Friday, NAF spokesperson Ayodele Famuyiwa said that the force had been able to identify possible locations where the abducted girls may be being held, leading to reports that the NAF had established the girls' precise location.
In a statement issued on Saturday, Famuyiwa said that the NAF had only established possible locations of the girls. "The NAF wishes to categorically state that it has at no time identified the specific location of the Chibok girls," Famuyiwa said. The NAF spokesperson added that the force was using surveillance aircraft "round the clock" across an area of 157,000 square kilometers (60,618 sq mi) in northeast Nigeria in a bid to find the girls and others abducted by Boko Haram. Boko Haram has killed more than 17,000 people and displaced more than 2 million Nigerians in its six-year insurgency.
In a related development, a senior commander in the Nigerian army has claimed that the country's armed forces are "winning the war" against Boko Haram. Victor Ezugwu, commanding officer in 7 Division of the Nigerian Army in Maiduguri, northeast Nigeria, said on Sunday that the military hoped to bring the war to a conclusion "very soon" and appealed to the public to assist military efforts to maintain peace in the troubled northeast region.
Buhari made a similar claim in December 2015, when he said that the Nigerian military had "technically" defeated Boko Haram, who he said had been reduced to guerrilla tactics such as using improvised explosive devices. In his inaugural speech in May 2015, however, Buhari said he would not claim victory over Boko Haram until the Chibok girls and other abductees had been returned. The militants have also continued to carry out attacks in Nigeria and neighboring countries. Suspected Boko Haram fighters killed more than 80 people in a January attack on the village of Dalori, near Maiduguri.