We Know What Shocking News Chris Harrison Will Deliver At The 'Bachelor' Final Rose Ceremony
Monday night's Bachelor finale answered a few of fan's long-standing questions, but one major preview has yet to be addressed. Peter Weber's final rose ceremony is almost here, as is the delicate message host Chris Harrison is expected to deliver before Weber's staged proposal.
Previews throughout the season have shown Weber lying down after Harrison delivers news that the production team "just found out." In the teasers, both Weber and Harrison are wearing suits, and seem to be gearing up for a possible engagement.
Spoilers know what news Harrison gives after a season of questions and unspoilable moments. Reality Steve revealed details about the tense moment in his blog on Monday.
This season of The Bachelor has seen an unprecedented amount of drama and confusion. Monday night's finale episode showed Madison Prewett leaving Weber due to conflicting values and lifestyles. Though she's off the show, Harrison teased she'll be seen again in Tuesday night's episode, potentially having regrets about leaving.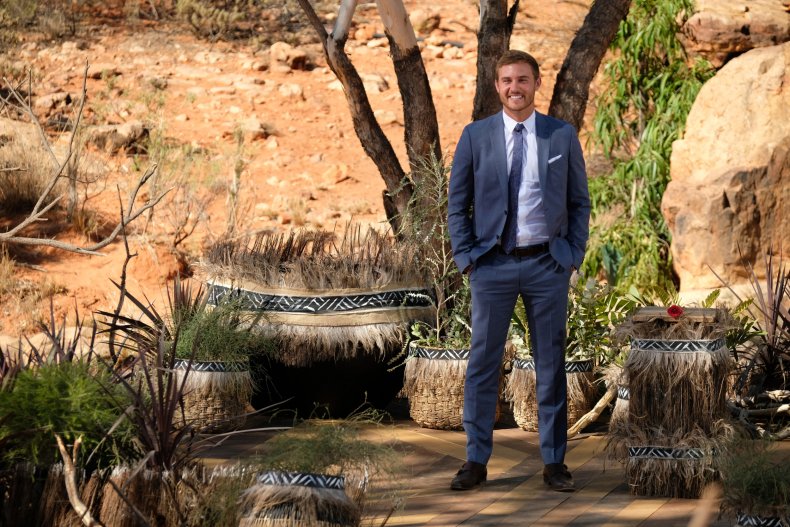 Weber is left with Hannah Ann Sluss ahead of his scheduled final rose ceremony. If he'll choose Sluss, or leave single is unknown. Spoilers claims Sluss may take after Prewett, though, and decide to leave the show, too.
Reality Steve claimed Harrison tells Weber that Sluss is considering a breakup on the day of the final rose. This isn't entirely shocking, as Sluss remarked that she was "reaching her breaking point" on Monday night's finale. Sluss told Weber it's uncomfortable to hear that he's "torn between two people" just before the show was supposed to end.
While Weber is torn, his family is certain that Sluss is the woman for him. Weber's family praised Sluss as an "angel." His mom even claimed she was sent from God to be in Weber's life.
This comes after the family slammed Prewett for her personal values, which caused conflict in her relationship with Weber. Prewett told Weber she'd be uncomfortable if he was intimate with the other women. His family claimed Prewett shouldn't try to change Weber. To his mother, this seemingly meant that Weber likes to party, and isn't mainly faith-based. Prewett responded by saying that her personal values are just as important as Weber's.
If Weber will end up engaged at the end of The Bachelor is unknown. Part two of the finale will air Tuesday night at 8 p.m. ET on ABC.