'I Live in a Serial Killer's Old Home. She Laid Her Victims Out in Our Bedroom'
Back in the 1980s, a woman named Dorothea Puente ran a boarding house for vulnerable people in Sacramento, California. Eventually, it emerged that she had murdered some of her guests, targeting those who had mental health issues or were homeless.
She would drug them, kill them and bury them in the backyard, before continuing to cash in their Social Security checks. Ultimately she got caught and was sentenced to life in prison without the possibility of parole.
Puente was known in the newspapers as the "Death House Landlady". I remember hearing about her case in the news when I was in my 30s. She came up with a story claiming she never killed anybody, she was only stealing their money. I actually believed her at the beginning. It obviously turned out to be not remotely close to the truth.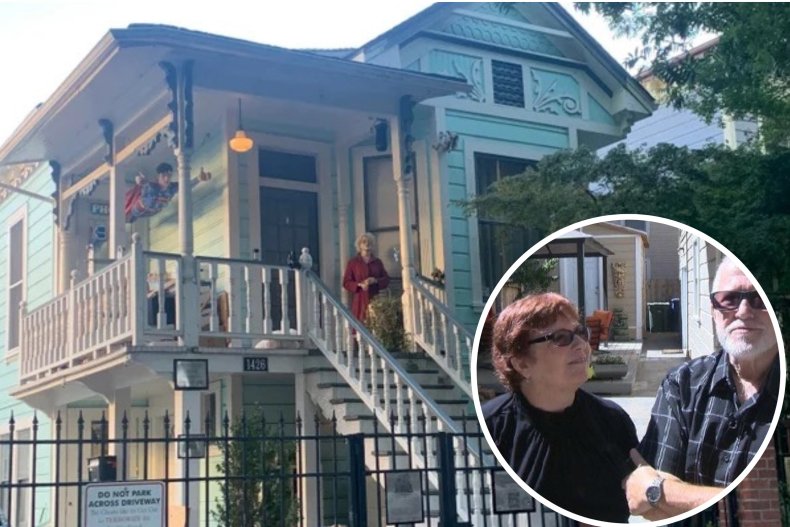 I married in 1972, but my first wife had passed away and I kept a low profile for a long time before deciding to join an online dating site in 1999. Barbara and I emailed each other for a while and we seemed to hit it off. I went to meet her and we've been together ever since.
We married in 2005 and eventually decided to move from the San Francisco Bay Area to Georgetown, a tiny town in the California mountains, and opened a bookstore in a nearby city called Placerville. We ran the store for five years. We loved it, but it didn't make enough money.
After the bookstore closed, we wanted to live in a busier, urban area. So, in 2010, we chose to move over 50 miles south to Sacramento. We also wanted more space so Barbara's mother could live with us.
At the time the United States had just been through the Great Recession, so we weren't able to sell our house in Georgetown for much. We were looking for something really cheap and had visited numerous homes before we found 1426 F Street.
Initially, Barbara and I were looking at the property next door, but when we visited in person we thought it needed too much renovation work inside. Then we noticed the similar house beside it, which had a for sale sign.
Our realtor was brand new, he was young and didn't know anything about the house's history. We asked to see the inside, so he went away and made the arrangements.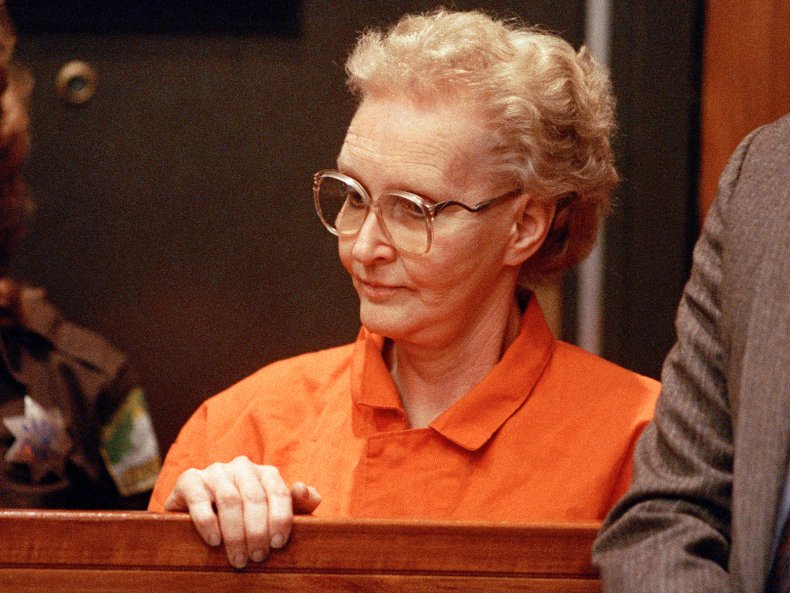 On the way home we looked up the address online. When we discovered the crimes which had taken place at the house, I got excited. As a fan of true crime books, this kind of thing interests me. I immediately wanted to live in the house.
As for Barbara, she thought the home met our needs. It's a duplex house with a unit upstairs and downstairs, so it could accommodate her mother. And it was cheap: it cost $226,000. A few years earlier it had been going for $560,000.
We were never creeped out about the murders. Not one bit. Neither was Barbara's mom, it didn't phase her at all. She always joked: "When I die, bury me in the backyard."
As far as we're concerned, despite the horrors that happened here, it's just a house. The serial killer isn't living here and the property was spiritually cleansed multiple times before we moved in.
We believed our bookstore in Georgetown was haunted. It was a very old building and customers used to come in and say: "There's a ghost behind you!" But we don't feel anything similar here.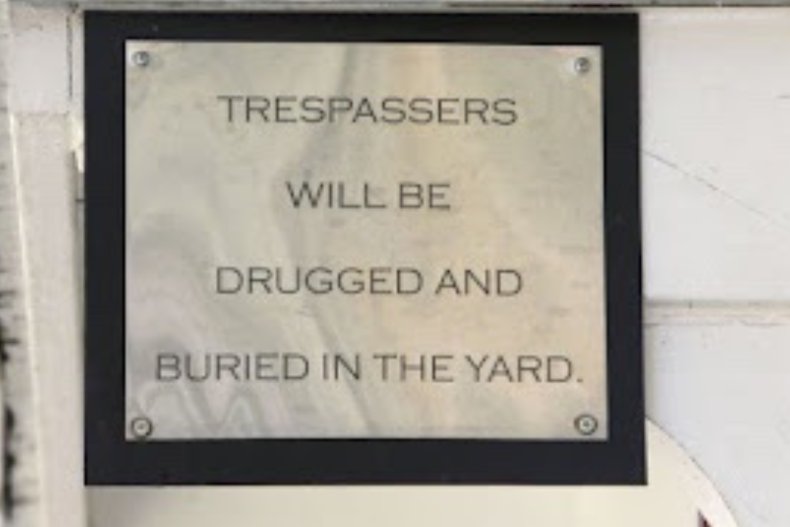 When we first bought the house it had been largely refurbished, but had the original flooring. Puente lived upstairs and the room she slept in we use as our guest room. Our bedroom was her utility room, where she laid out the bodies of her victims after she killed them. The whole floor has been cleaned and remodelled since, so it doesn't bother us.
The only thing that's still pretty much the same is the stairway. Puente used to drag bodies down it and into the yard. We suspect she must have had help; I wouldn't be able to carry a body down those stairs.
We've had the odd negative comment online and have one relative who absolutely will not visit the house. However the majority of people we meet don't seem to have a problem with us living here. We've had several family members visit without any problems.
We don't receive any negativity from our neighbours, either. Many weren't living here when Puente was alive. However, one of our neighbors, who has since moved away, lived on the street at the same time as her and would tell us stories about her.
In one story, he claimed he saw her walking by while he sat on his porch. He said Puente's face was bandaged up and that she had told him she had a brain tumor removed. However, it turned out she had actually had plastic surgery, funded by the money stolen from her victims.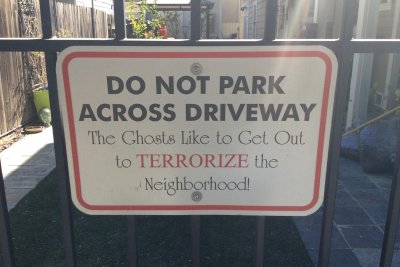 From what we have gathered since living in the house, Puente was an evil character. She knew how to manipulate people, including the police department. She could lie to your face without a flicker, we've heard all kinds of stories about her.
We've had people who come by and say their grandma or mom knew her and she helped them. She knew how to manipulate people, she donated to many causes. She donated all the clothes from the people she killed.
We know what she was. She pretended to help the community, but she was a murderer and she was greedy. She wanted money at any cost.
Barbara and I know that when you own a house with such a dark history, strangers will come by to take a look, so we play up to them and have tried to lighten the mood of the house. We have a mannequin outside dressed as Puente and various humorous signs outside the house.
We take it all with a sense of humor, because with something as dark as this, you can either let it weigh you down or you can make fun of it. My inclination is to make light of the situation. It also diffuses the stigma of us buying this house. It takes away the sting somewhat.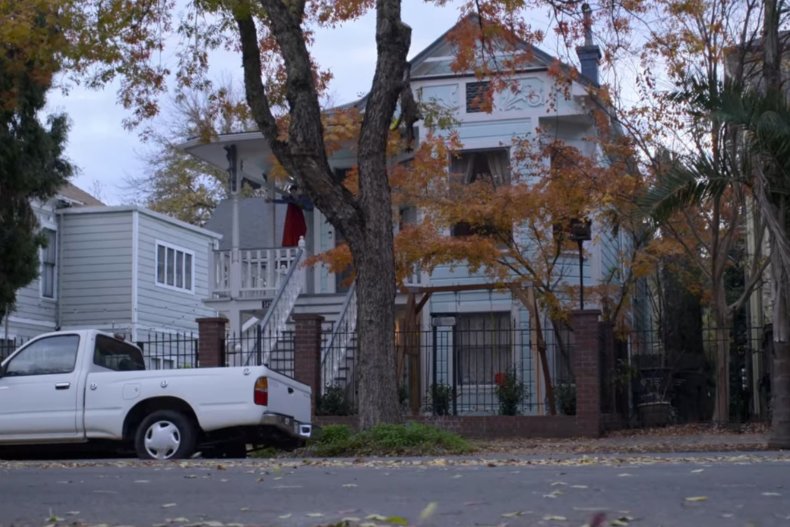 Tourists stopping to look at the house never bother us. We're interested in true crime ourselves; we visited the Charles Manson home in Los Angeles and took a tour of gangster crimes around Chicago.
We understand people coming and looking out of curiosity, because we're also curious. We don't judge them. We only don't like them if they come walking through the yard or pounding on the door.
We've only done two tours inside the house, both of which were not for profit. We don't want to profit from murder. One was for the historical society and another was in aid of a homeless shelter. It's a slap in Puente's face, helping the kind of people who would have fallen victim to her.
Tom Williams, 71, and Barbara Holmes, 72, live at 1426 F Street in Sacramento, California, which once belonged to serial killer Dorothea Puente.
All views expressed in this article are the author's own
As told to Monica Greep.