'We Made a Hospital Ward Out Of Trash'
Growing up in Asia, I was always a city boy. Then I moved to the U.S. for college and I went to Cornell University in Ithaca, New York, which is virtually in the middle of nowhere. It's beautiful. I had never hiked or been to the beach or to a river, so this baptism of nature I experienced really changed me during my college years.
When you're in the U.S. you also have the shock of consumer culture. In Asian countries like Taiwan, even though there are so many people, the amount of waste is relatively small in comparison. Everything seems cleaner, bigger and better in America, but as I learned about how the materials are created, I realized that behind the scenes it is an environmental disaster.
When I was studying to be a civil engineer and an architect, not one professor asked what the carbon footprint involved with a design project would be. An architect might want to use green marble because Romans used it, but why do you have to cut out a piece of mountain just to mimic a style? That's when I started to feel the grotesqueness that can exist in architecture.
Unfortunately, oil— and thus hydrocarbon— for a time, made us collectively think we had sorted resource issues, and I think that is why architects were able to spend time talking about the radius of a curve. Imagine a bunch of Harvard guys thinking they are the smartest people in the world. Every other sentence out of their mouths was about saving the world, but they wanted to save the world with curvature!
After college I started Miniwiz in New York City with Jarvis Liu. We were trying to create sustainable products using our engineering skills to create new materials from trash and we felt New York was where people with the highest eco-consciousness were and where the biggest companies in the world are typically based. It didn't work out, partly because of the cost, but also because we could not find technology partners. We were a start up, virtually a one person firm, and who is going to collaborate with that? Just legal fees alone killed us.
So, we went to Hong Kong in 2005 and eventually back to Taiwan. Our first product was a hybrid mini charging device. No-one was going to let a 25-year-old design a building from trash! And from there, we funded ourselves from one successful project to another. In hindsight it was fun, but at the time we were always slightly scared and out of our comfort zone.
We then got a big break in 2008 when we were commissioned to build EcoARK, a nine storey building for the 2010 Taipei International Flora Exposition. We directly collected the trash for that building from Taipei citizens, including 1.5million plastic bottles, and used our own engineering technology to transform them into building materials. From the steel bone of the structure all the way to the recycled polyethylene terephthalate (rPET) bricks, the building was 80-90 percent made from trash. That put us on the map. Now, we have enough experience of engineering trash into recycled materials that we went on to build Nike stores, recycling campuses, offices, furniture and sunglasses. But until 2020, we had never created anything related to a hospital.
A hospital is a necessity. Sustainability and upcycling is never an absolute necessity, it's always a good thing to have. For a long time, we were talking about how "trash needed to be sexy" and how you can only appeal to people when something is pretty or created with Italian craftsmanship. When it comes to a hospital, you need to get it done so people don't die.
As the COVID-19 pandemic hit, we became aware that there was a lot of PPE waste and trash that was being generated by the medical system. At the same time, there was a very real need for more intensive care units (ICU) and isolation chambers. So, we diverted all our resources back into our community and figured out how to build hospitals.
We bought our trash from a medical waste supplier who collects all kinds of medical waste polymer; from saline bags all the way to PPE. They sterilise it and from there, we have a set of machines that recycle into new materials. We've been developing that technology for a while for hotels and because of the COVID situation, we turned those designs into hospital modules.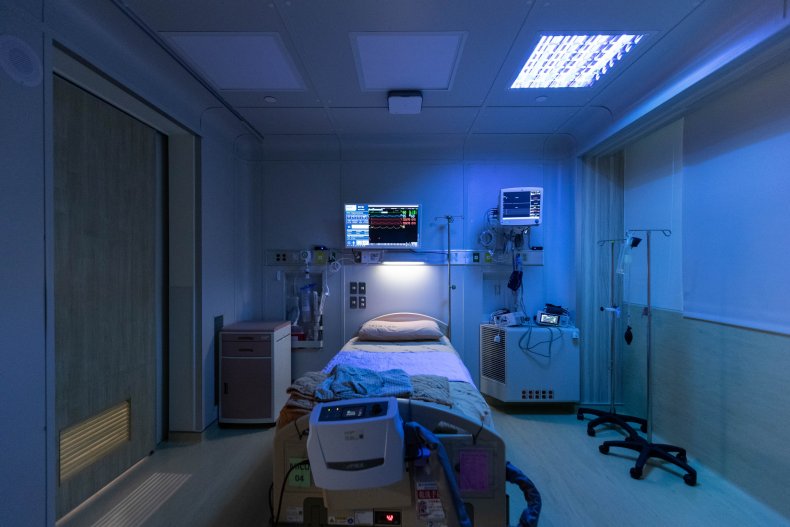 After developing a prototype, we then created a 93 bed hospital extension, a Modular Adaptable Convertible (MAC) hospital ward for the Fu Jen Catholic University Hospital in Taipei. Inside, other than the floor, toilets and nursing station, we reengineered and assembledeverything. The main feature is that it is designed to be quickly assembled, and it is integrated with antibacterial and antiviral coatings. All the walls, ceilings and joints that assemble the ward are made from trash. On June 3, it was put to use with all the necessary building and medical certifications and it's already full of COVID patients. Now, if I go in there I need special permission and have to wear full PPE.
Because everything is built in modules in a factory first, if it doesn't work in real life, you need to figure out how to solve it digitally on the factory floor. I was on the phone every day with doctors and nurses, because they are the ones actually using the ward, and they care about lots of minute details that a designer wouldn't not normally be aware of. The nurses might want an intubating tool rack two centimeters higher because they would hit their elbow on it while performing CPR. The feedback is that detailed, so we have to adjust elements of the design. We went through about two months of that and now the ward is fully operational, we are still getting constant feedback. It has been mainly positive and some negative of course, but I don't think they're unhappy with the amount of work we have put in.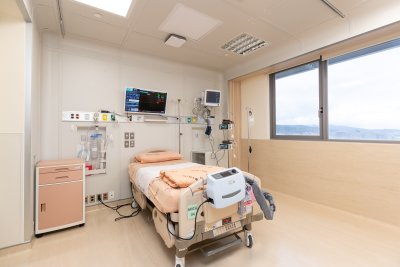 What is incredible about this project is that you're not a hired gun for a brand doing "greenwashing", this is helping doctors and nurses solve real problems that save lives. We're not stroking some billionaires ego or supporting a brand's commercial objective, we have been able to turn ourselves into a useful hand for our community.
People's kind words do mean a lot, and we do "walk the walk" of sustainability, but the work is also fun for us. If we did our work purely for philanthropic and moral reasons, I don't think we would have been able to sustain it this far. We actually enjoy fixing problems through engineering. So there is a big vision—and it's great when people recognize that—but it's not the big vision alone that makes us tick. It's also the small things, like the little weird machines we make; they can keep us happy for months.
Inventing a new robot that upcycles single use trash that we think is really cool, that's probably what has kept us going.
Arthur Huang is the co-founder and CEO of Miniwiz. You can find out more about Miniwiz here, or follow Huang on Instagram @ach14post.
All views expressed in this article are the author's own.
As told to Jenny Haward.