'We May Not Be Alone,' Former Pentagon UFO Official Says About Evidence of Alien Life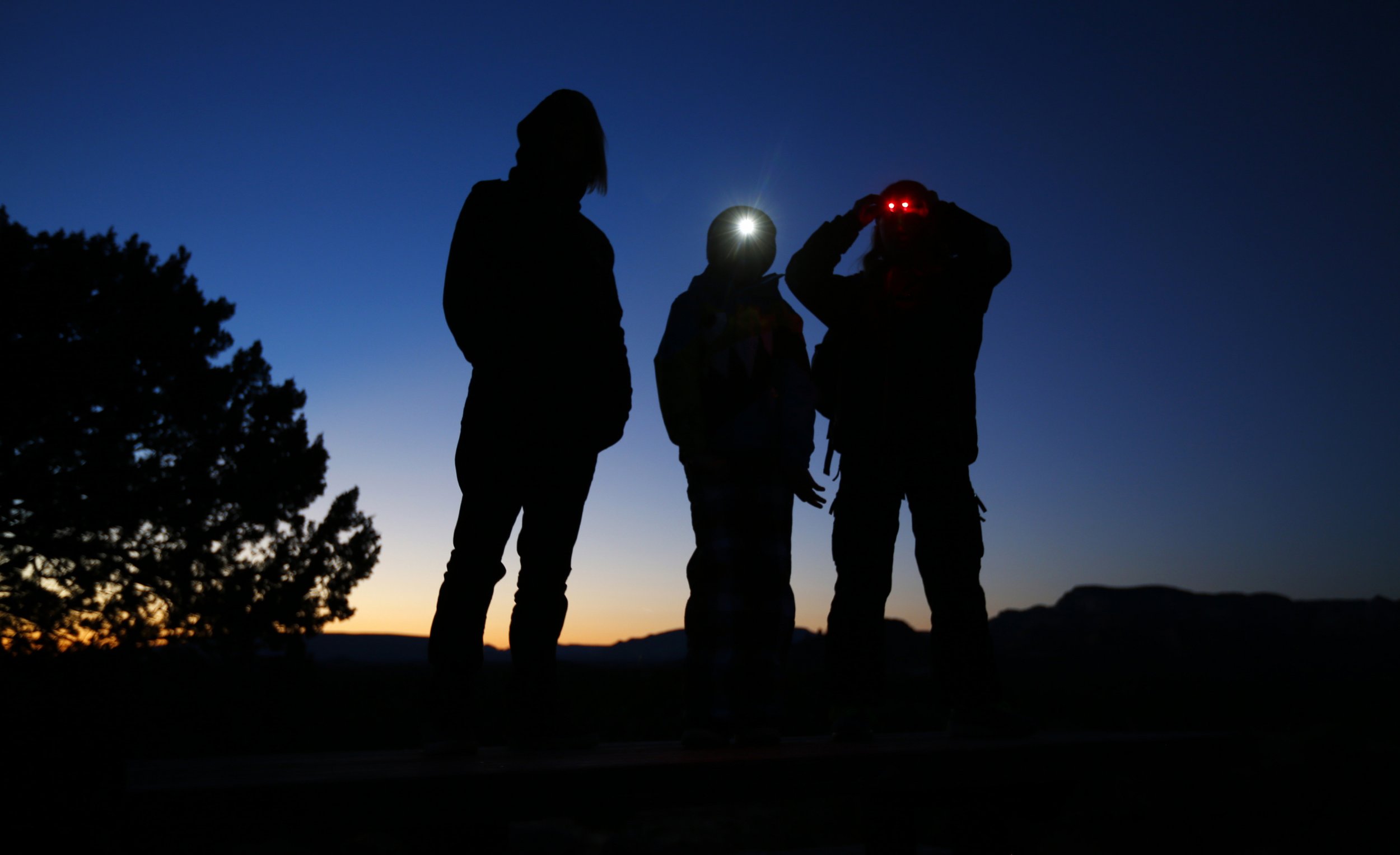 A former military intelligence official who ran a Pentagon program analyzing unidentified flying objects (UFOs) said Monday that there is "compelling evidence" that "we may not be alone" in the universe.
"I can't speak on behalf of the government, obviously I'm not in the U.S. government anymore," Luis Elizondo said Monday on CNN. "My personal belief is that there's very compelling evidence that we may not be alone, whatever that means."
Elizondo oversaw a secretive Pentagon program that investigated UFOs and hunted for evidence of alien life. The U.S. Defense Department's covert project, called the Advanced Aerospace Threat Identification Program, was shuttered in 2012 after five years of probing reports of UFOs. Elizondo resigned from the Pentagon in October 2017, and the agency confirmed the existence of the program only days ago.
Elizondo submitted a resignation letter to Defense Secretary James Mattis asking why the government refused to spend more "time and effort" on exploring signs of alien life. He publicly pushed for the release of multiple videos that showed possible UFO sightings so people could see the footage for themselves.
Former Senate Majority Leader Harry Reid (D-Nev.) pushed the importance of the program in 2007. It was designed to analyze aerospace threats ranging from drones to UFOs and topped a budget of at least $22 million, according to The New York Times, which broke the story about the program.
"I will tell you unequivocally that through the observations, scientific methodologies that were applied, that these aircrafts—we'll call them aircrafts—are displaying characteristics that are not currently in the U.S. inventory nor in any foreign inventory we are aware of," Elizondo said Monday.
The Department of Defense program ended five years ago to allow for other "higher priority issues" to receive funding, according to The Washington Post. Since his retirement from the DOD, Elizondo has joined a private start-up company that wants to promote UFO research, where he will continue analyzing the science behind unknown objects.
"We have deliberately stayed away from going down the rabbit hole of who's behind the wheel and what are their intentions because a lot of people have a lot of feelings about that and are very emotional about that," Elizondo said. "I wanted to allow the data to speak for itself."