We May Not Know Who Won the Senate Until 2015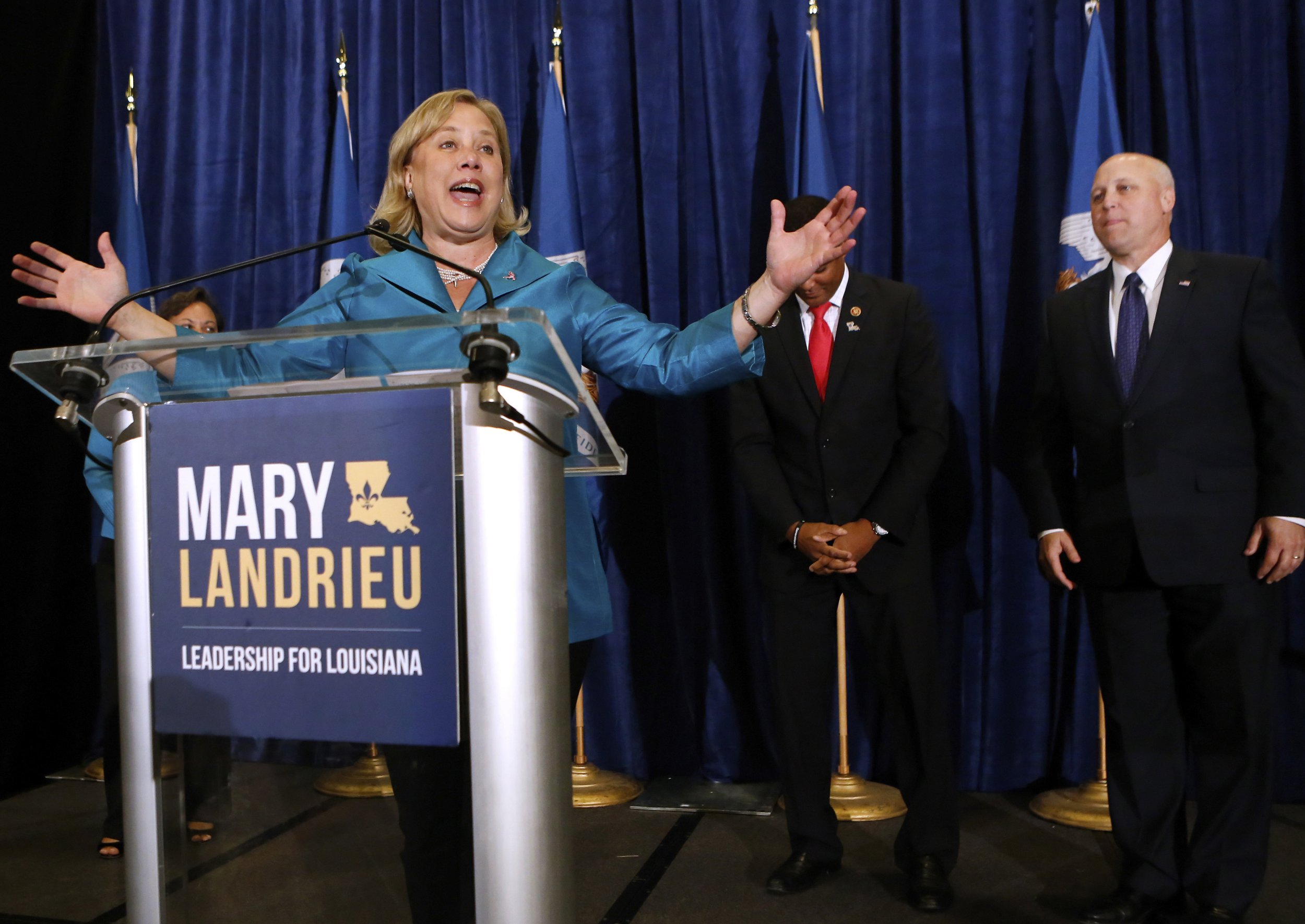 On November 4, voters across the country will decide which party will control the U.S. Senate—or maybe they won't. Whether the Senate will switch from Democratic to Republican control may be decided by Wednesday of next week, or may take until early in the new year.
Two key Senate races in Georgia and Louisiana are so close they will likely come down to runoff elections. Add to that the possibility that Kansas and perhaps even South Dakota could send an independent to Washington and the calculus of which party will control the upper chamber becomes even harder to predict.
Let's start with the runoffs. Both Georgia and Louisiana require runoffs if no candidate tops 50 percent of the vote. In Georgia, polls show Democrat Michelle Nunn and Republican David Perdue in a dead heat as they vie for the open seat of retiring Republican Sen. Saxby Chambliss, with libertarian candidate Amanda Swafford taking a small yet critical percent of the vote and keeping both Nunn and Perdue below 50 percent. FiveThirtyEight recently put the likelihood of a runoff in the Peach State at 70 percent.
Similarly, in Louisiana, although embattled incumbent Democrat Senator Mary Landrieu is trailing her Republican challenger, Rep. Bill Cassidy, the margin has stayed so close that neither candidate appears likely to win the more than 50 percent of the vote required to avoid a runoff—largely thanks to Tea Party favorite Rob Maness's presence in the race.
Louisiana's runoff would take place on December 6 and the Georgia runoff on January 6, the same day the new Senate is set to convene in Washington.
Conventional wisdom states that Republicans have the edge in runoffs because GOP voters are more likely to make it to the polls a second time in such short order. For Democrats, who struggle with turning out their key constituencies in midterm elections in any circumstances, turning out their supporters a second time a month or two later is a stretch, no matter how efficient their ground game was first time round. In Georgia, Republicans have historically won in runoffs.
Which party would enjoy overall control of the Senate could also serve as a key factor in those runoff elections. Throughout the country, Republicans have tried to use President Barack Obama's low approval numbers to their advantage by portraying their Democratic opponents as rubber stamps for the president. Democrats counter by stressing their independence from the administration and their grasp of local issues.
But in a runoff that will decide which party controls the Senate, Democrats will have a harder time making the race about local issues and not about the president. That's especially problematic in redder states like Georgia and Louisiana.
But still, it's not easy to guess which way voters will jump if they are asked which party they would like to control the Senate. "There is no such thing as automatic victory," Larry Sabato, a political scientist at the University of Virginia, told Newsweek. "Tens of millions more will be spent in both states, and the extra month [Louisiana] or two [Georgia] can bring all kinds of surprises, from gaffes to new issues and revelations."
Landrieu's chances in a runoff look bleaker: In the event of a rematch, the Tea Party candidate's supporters would likely switch to Cassidy. A USA TODAY/Suffolk University poll this week put Cassidy comfortably ahead of Landrieu, 48 percent to 41, percent in a head-to-head matchup.
Runoffs are not the only thing that could delay the result of the overall Senate race. There is also Alaska, where incumbent Democratic Senator Mark Begich slightly trails his Republican challenger Dan Sullivan. Begich claims his campaign's superior ground game—which reaches remote Alaskan villages only accessible by boat or plane—will put him over the top on Election Day. But it could take weeks to collect and count the ballots as they trickle in from some of the remotest parts in the United States.
Runoffs aside, the prospect of one or two additional independent senators in the upper house adds more uncertainty to who runs the Senate, as it's unclear who they would caucus with. In fact, that outcome could turn out to be the decisive variable in who controls the Senate.
In Kansas, independent Greg Orman is locked in a dead heat with incumbent Republican Sen. Pat Roberts. FiveThirtyEight gives Orman a 51 percent chance of winning—a coin toss—and Orman has said he will caucus with the party in the majority, whoever that turns out to be. It's not clear what Orman would do if the majority comes down to a runoff or two, but if elected, most predictions are that Orman will caucus with the Democrats.
In South Dakota, a bumpy three-way race for the state's open seat between Republican Mike Rounds, Democrat Rick Weiland and independent Larry Pressler is starting to shake out in favor of the Republican. But the race has twisted and turned enough that Pressler could play a spoiler role, and it's unclear whom the former Republican-turned-Obama-voter would caucus with.
So don't expect to see midterms end next week. If you're on the edge of your seat waiting for the outcome, you may have to wait until next year. And if you're already tired of the elections and you're ready to move on, well, you're probably out of luck too.