We Must Confront Iran's Sinister Ambitions in the Middle East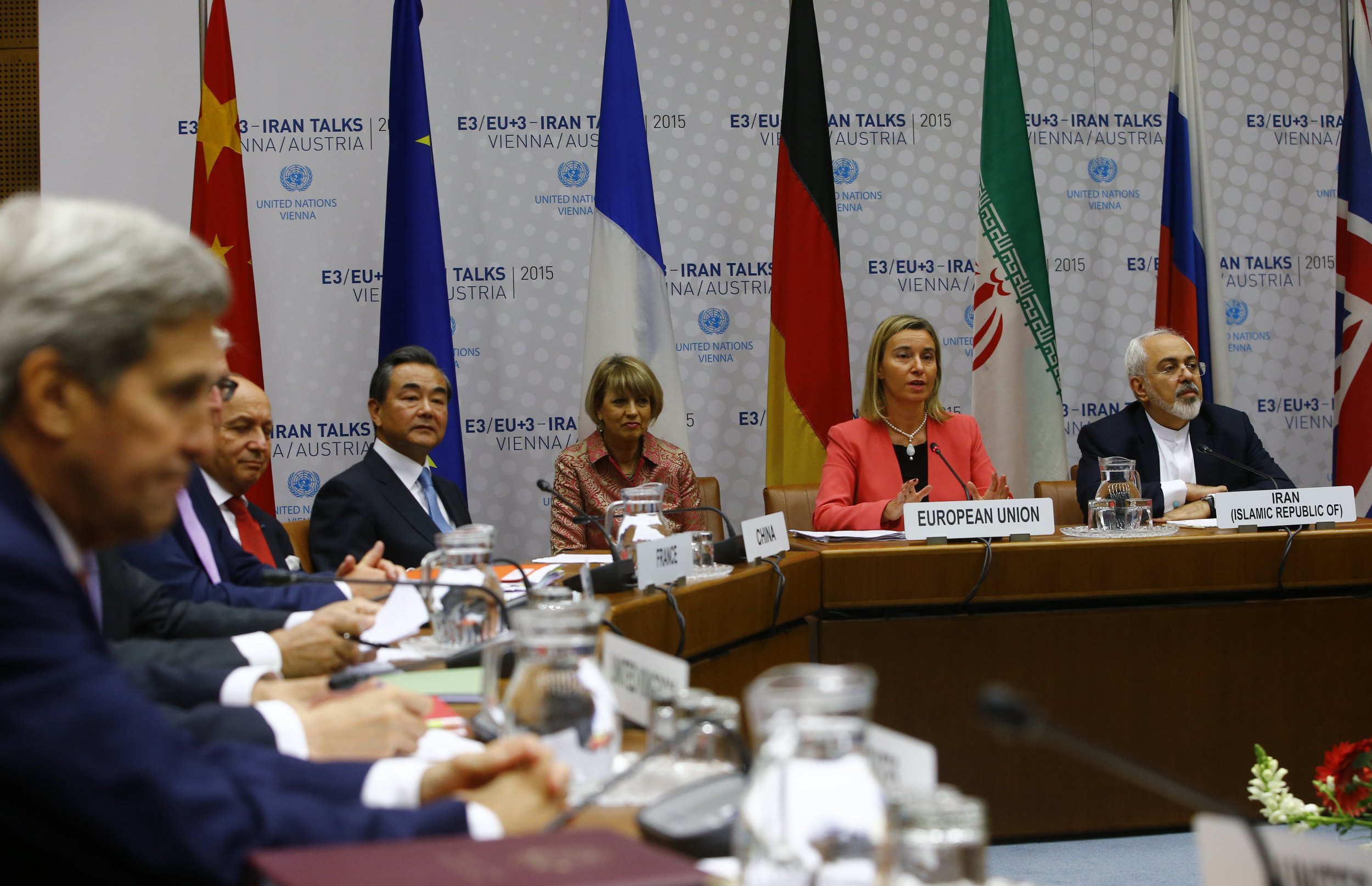 While much of the world celebrated the Vienna deal with Iran, deep concern has enveloped Israel, where there is harsh criticism, crossing party lines, involving central aspects of the agreement.
The issues causing concern include inspections over Iranian facilities, the failure to dismantle Iran's nuclear infrastructure, thus enabling it to become a "nuclear threshold" state in 10 to 15 years, and the early lifting of sanctions. Several nations and the U.S. Congress are now debating these points.
My aim here is not to rehearse the arguments about the deal itself. Instead, I want to draw attention to the urgent need to make some critical complementary strategic decisions to confront Iran's destructive regional agenda—whether the U.S. Congress backs the Vienna agreement or not.
While both parties to the Vienna deal have been at pains to stipulate that this is an agreement about Iran's nuclear program, not its role in the Middle East, it is impossible to ignore the deal's immediate regional implications. Indeed, even as noted in Vienna, this deal represents for its sponsors Iran's return to "the family of nations."
And it is hard to deny the strategic and regional impact of legitimizing Iran's status as a nuclear threshold state and allowing it to be empowered both financially and militarily, while it continues its aggression and sponsorship of terror throughout the region.
Beyond the clauses of the deal itself, both Israel and key Sunni states in the Middle East are gravely concerned that the deal risks sending the message to extremists and pragmatic forces alike that the international community is willing to live with Iranian regional aggression, to accept an unrepentant Iran as a legitimate regional power and, to some extent, to leave the task of confronting Iran's terror to the countries in the region that are its target.
The response to this argument has been to suggest that the international community remains committed to confronting Iran regionally and that Iran's regional agenda would be even more dangerous were it to possess nuclear weapons. But these arguments would have been more persuasive if the agreement didn't give Iran such early access to over $100 billion in sanctions relief, or the lifting of sanctions on arms and ballistic missile development, all without demanding changes in its behavior in the region.
They would be more persuasive still if there were a feeling that the world was truly willing to mobilize and confront Iran's regional aggression. After all, the reason Iran's pursuit of a nuclear weapon was considered so perilous was in large part because of the nature of the Iranian regime and its broader agenda. To address Iran's nuclear program but not the regional designs that make that program so especially dangerous is to confuse symptom and cause.
If Iran acts in the region as if there was no agreement, the free world should respond in kind.
So whether Congress accepts the agreement or not, what is urgently needed is a joint hands-on commitment to combating Iran's destabilizing and destructive role across the Middle East. This is particularly the case since Iran—whether we like it or not—now believes (and publicly intimates) that it has received tacit acquiescence for its agenda: a conviction that casts a shadow of extremism over the whole region and profoundly undermines pragmatic forces from working toward a better, more peaceful, more stable and more pluralistic Middle East.
As Israel's foreign minister, I made it clear that every nation and leader needs to choose which side they are on. Are they part of the free world led by the United States, committed to a Middle East grounded on coexistence and mutual respect? Or will they legitimize, appease or even just ignore those forces that are the enemies of these core values, those who inflict atrocious acts of terror against civilians and seek to bring our region back to ancient wars of religion?
In many respects, the choice between these competing forces in the Middle East has only become starker. And it is clear which side Iran's clerical regime is on. Its radical ideology, its sponsorship of terrorist organizations such as Hezbollah and Hamas, its destructive role in Yemen, Syria, Iraq, Lebanon, Afghanistan, Gaza and elsewhere, and its call to wipe Israel off the map, do not leave room for doubt.
I am confident that the P5+1, consisting of the U.S., U.K., France, Germany, China and Russia, did not pursue an agreement with the intention that it would embolden Iran's regional aggression. But these countries must confront the common and dangerous perception in the Middle East that this is one of the agreement's consequences. And—whether or not Congress endorses the deal—the commitment to confront Tehran regionally must be redoubled.
This would include:
A clear, credible and unrestricted U.S. commitment, backed by Congress, to prevent Iran from ever acquiring nuclear weapons, and the readiness to use all means, including armed force, to achieve this objective.
Creating mechanisms for strategic security cooperation with Israel and other regional allies to confront the Iranian threat across the region, including in particular enhanced arrangements for preventing the transfer by Iran of weapons, financing and know-how to terrorist organizations; exploring the creation of safe havens and demilitarized zones in sensitive strategic areas being exploited by Iran, and operations to deter and diminish the capabilities of Iran and its proxies.
Denying legitimacy to Hezbollah and Hamas and other terror groups supported by Iran, and ensuring that under binding international and national law both the military and so-called "political" wings of these organizations are defined as illegal terrorist organizations, with extensive prohibitions on providing them with any financial, diplomatic, political or military support.
And most specifically for Israel, America's commitment to Israel's security, proven over the years, must also be implemented with greater energy and urgency in view of the changes in the region, including the clear maintenance of Israel's qualitative military edge and a renewed dedication by both countries to strategic, intimate and effective dialogue at the highest levels.
These are only some initial ideas, but they offer a possible outline for next steps regardless of the future of the Vienna deal. They should not trigger disputes within Israel, nor generate political disagreement in the United States, since concern for Israel's security is bipartisan.
America's standing as the leader of the free world and as Israel's closest ally has always meant working together to empower the forces of Middle East peace and disempower its enemies. Now, more than ever, that leadership and that alliance is needed.
Tzipi Livni was Israel's minister of foreign affairs from 2006 to 2009, Israel's leader of the opposition until 2012 and the minister of justice from 2013 to 2014.