We Must Empower a Clean Energy Revolution for Puerto Rico | Opinion
Like many families around the world, it's hard to separate oneself from the economic, health and climate effects that fossil fuels have on our daily lives. When it comes to Puerto Rico, it would be arguably difficult to find one person who doesn't believe or support the need to invest in clean and renewable energy. And unlike some utilities and energy companies that seem to be vague about their commitment to clean energy, such is not the case in Puerto Rico. I should know—as manager of strategic initiatives for LUMA and a former employee of the Puerto Rico Electric Authority (PREPA), I see the progress being made every day to accelerate the adoption of renewable energy in Puerto Rico for the benefit of everyone.
When LUMA began operations last year, the backlog of customers waiting for solar connections from PREPA was well over 10,000 and increasing monthly. In contrast, LUMA has been aggressively hooking up solar connections by thousands each month. LUMA has also publicly stated its unbreakable commitment to building and empowering a clean energy revolution in Puerto Rico. Put differently, we support our customers getting solar, and we strongly support using more clean energy to generate electricity. It's why we are working closely with the U.S. Department of Energy, the Federal Emergency Management Administration (FEMA), the Puerto Rico Energy Bureau (PREB) and other key energy stakeholders to effectively advance Puerto Rico's renewable energy goals together.
While some may suggest that energy actors in Puerto Rico are committed to a fossil fuel past, the truth is that only by rebuilding Puerto Rico's energy grid through a public-private partnership is there any real chance to end the island's use and dependence on fossil fuels.
To be clear, LUMA is not privatizing the electric system, nor are we in any way opposed to clean energy of any kind. We operate in a public-private partnership with the government of Puerto Rico that is overseen by the Puerto Rico Public-Private Partnerships Authority (P3A). We manage the system, and as a result, we support the energy future that the people of Puerto Rico expect and deserve.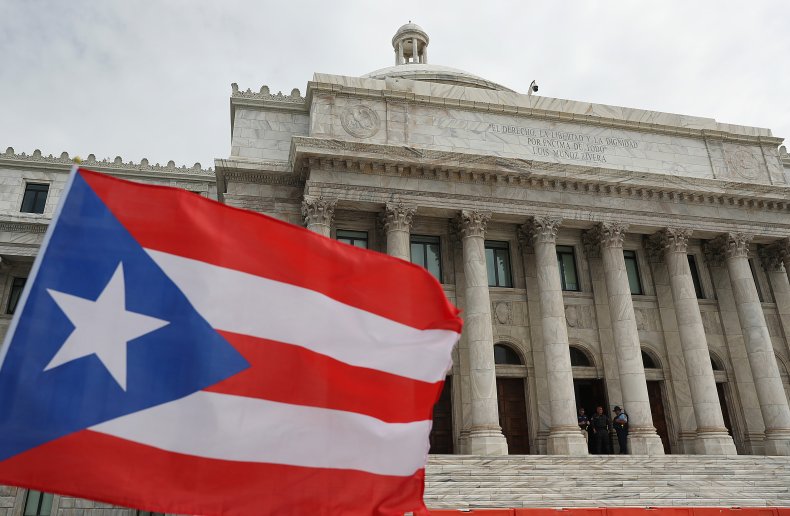 When it comes to Puerto Rico's energy future, LUMA's responsibility is overseeing the restoration of the energy system that will, over the next decade, transform the electric system. LUMA does not want or support propping up the old energy system—we've seen the negative consequences the old system has had on reliability and resiliency. Our goal, and it is a herculean task, is to build a modern grid that is more reliable, more resilient and empowers the use of home and utility-scale solar. While there is much work to do, real progress has already been made on this front.
In just seven months, LUMA streamlined the customer process for interconnecting renewables and battery storage to the grid. We are repairing and restoring the grid to ensure reliable power to support electric vehicle (EV) technologies. In addition, we are supporting the procurement of utility-scale renewable energy and storage to help ensure future reliability and competitive energy prices. To date, we have connected over 15,000 solar customers which is equivalent to 70 megawatts of clean energy. We are also managing 40 active medium-scale distribution projects representing 97 megawatts of clean energy and are currently conducting studies to determine how to best integrate up to 1,000 megawatts of new utility-scale renewable energy.
When you look at the facts, the clean energy revolution is actually accelerating in Puerto Rico. Our sincere belief is that all of us, no matter our role or title, can work together to achieve the clean energy future that is critical. While it may take time and work to achieve this goal, the more than 3,000 passionate Puerto Rican men and women who are a part of LUMA are proud to be creating this clean energy future for the place we call home.
Kathy Roure has over 25 years of utility operations experience. Roure works in LUMA's operations division as regional manager of strategic initiatives, previously serving as the regional manager for the east division. Roure has worked for the Puerto Rico Electric Power Authority (PREPA) overseeing and working with operations teams across the entire island of Puerto Rico.
The views expressed in this article are the writer's own.