We Must Not Talk About Guns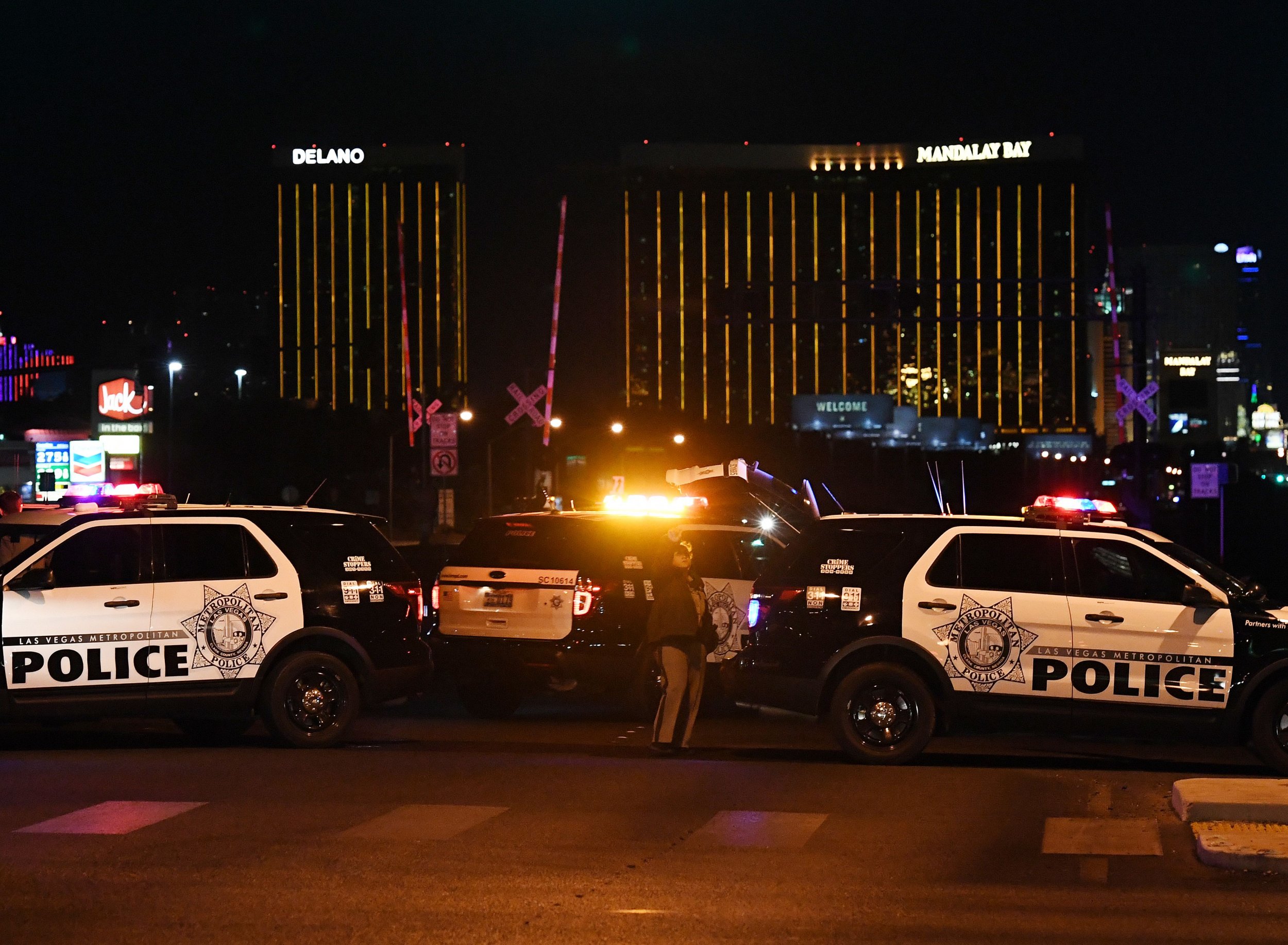 That sound you hear is not gunfire, not bursts from a military-grade rifle rudely disrupting a country music festival in Las Vegas. The bloodied men and women you see scattered across the killing ground that only moments before had been the Route 91 Harvest festival are not the victims of a mass shooting. News reports will tell you that the killer had more than 10 rifles in his 32nd-floor Mandalay Bay hotel room, suggesting that however many he'd killed, he'd planned to kill many, many more. Don't believe those reports, either.
And whatever you do, do not talk about guns.
That, at least, is going to be the Republican line after Sunday night's massacre in Las Vegas, which left at least 58 dead and more than 500 injured. It was the GOP line, too, after Sandy Hook and after Tucson, Aurora and Orlando. Offer your prayers and condolences. Talk about better mental health, sure. Decry violence in movies and video games, if you must. But don't you dare blame guns for the death guns bring.
Silence is a political strategy, and it has proven immensely effective for the GOP, not to mention its enablers in the National Rifle Association and other pro-gun groups. The solemn silence of cheap, insincere prayer subverts any serious discussion of the 2nd Amendment, of how dangerously its narrowly curtailed freedoms have metastasized into license to brandish guns and, all too frequently, the license to kill. Silence smothers outrage. False piety vitiates political will. Let us bow our heads and do nothing.
You know what? To hell with prayer, as it's shown to be a pretty ineffective method of stopping madmen with guns from killing innocent Americans. And while condolences are nice, it would be nicer yet to live in a country where public and private spaces alike do not routinely turn into occasion for target practice. Silence is just the NRA's version of political correctness. And we've been told by President Trump that we must dispense with that singularly corrosive force in American politics. So let us be as politically incorrect about guns as we are about Colin Kaepernick.
Silence prevents Americans from talking about how the NRA spent $52 million in the 2016 election cycle, virtually all of it on Republican candidates. And that when President Obama tried to restore the federal assault weapons ban after Sandy Hook, congressional Republicans stopped him from doing so, in large part because they feared primary challengers funded by the NRA if they took the stance that courage and intellectual dignity demanded. Silence is the easiest way to kill any discussion of how the expansion of concealed-carry and open-carry laws has turned everyday life into potential settings for massacres. Or that 11,652 Americans have been killed by guns in 2017—a number that is sadly outdated by the time you read these words.
And while we must remain silent about guns, we must ceaselessly discuss "radical Islamic terror," a phrase that, to the right, signifies a willingness to face up to tough realities snowflake liberals shy away from. So how many Americans have radical Islamic terrorists killed in 2017? Two, in Spain. Perhaps there were others, but there haven't been 11,000. There haven't even been 110. I'm fairly certain there haven't been 11.
Apparent acts of terrorism don't merit any silence from the cynical patriots of the Republican Party. If the killer has a Muslim-sounding name, the right is quick to issue denunciations of liberal immigration policy, all but calling for a new Crusade in the Middle East. Terrorism committed by a deranged pseudo-adherent of Allah is invariably a sign of something amiss in Islam. But somehow, terrorism committed by armed whites is never anything but a singularly horrendous, utterly inexplicable act, so monstrously inscrutable that we should remain silent—at least until the votes of the next election are counted.
During the presidential campaign, Trump frequently told his supporters that he'd protect "your 2nd Amendment," falsely depicting Hillary Clinton as someone who wanted to abrogate all gun laws. But maybe it is time that the Democrats do treat gun control as one of the main principles of the party. Americans want it, and they know that the NRA's invocation of "jackbooted government thugs" is, like the calls for silence, a way to prevent any serious discussion about how the 2nd Amendment has been elevated to our sole relevant freedom.
Meanwhile, Americans are dying by the thousands. Silence will not save them.