We Must Protect Our Democracy | Opinion
In my lifetime, three dates have come to mark extraordinary national challenges—shockingly violent, unprovoked and unanticipated attacks on our nation, our values, our freedoms, and our national security. Those dates are Dec. 7, 1941; Sept. 11, 2001; and Jan. 6, 2021.
Outraged by these existential assaults, we responded to the first two of these challenges, the attack on Pearl Harbor and on the Twin Towers, with courage and unity throughout the nation, fired by the conviction that no one—no outside adversary, no internal critic, no individual or institution, and no ideology—can be permitted to destroy or diminish our democracy.
Today, we should understand the lessons of those experiences as we respond to the third existential assault on our Nation and its values: the violent, carefully planned attack of Jan. 6, 2021 on the Congress designed to thwart the legitimate election of a president.
In countless ways, the antiquated provisions of the Electoral Count Act of 1887 were improperly exploited to pursue these objectives, with polarizing effects that continue to plague the nation 20 months later.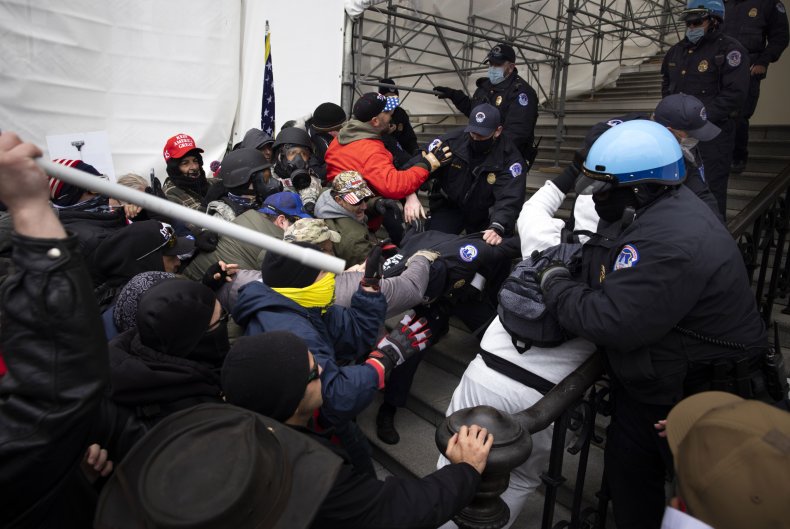 In 2001, as Commissioner of the National Football League, I was privileged to help shape the nation's response to the devastation of 9/11 by bringing to bear the power of sports to unify and bridge differences. But the conditions critical to prevailing then do not exist now. In 2001, public and private discourse was not driven by real or imagined red state/blue state divides, and our leaders did not fan the flames of violence.
Citizens throughout America were able to put themselves in the shoes of others to understand their losses and to share the burdens of responding. When the NFL resumed games as the New York Giants entered Arrowhead Stadium in Kansas City, the (red state) Chiefs fans rose in thunderous applause and contributed funds to embrace the (blue state) people of New York whose lives, families and communities had been destroyed.
Now, in dizzying contrast, we have citizen influencers claiming that January 6 only involved the exercise of constitutional rights; citizen vigilantes conspiring to kidnap or liquidate public officials; and citizen makeover artists pedaling theories that the January 6 attacks were clandestinely staged by public officials.
So these are not traditional or ordinary times; they are unprecedented times. Success should not be taken for granted. It will require all of us to contribute to an effective response.
This does not simply require Congress to reach bipartisan consensus to reform our laws; it requires voices in all quarters of the private sector to speak out now and contribute to the consensus case for Congressional action before it's too late.
The Senate Rules Committee and the bipartisan 16-member Senate Working Group have made excellent starts on legislation to ensure our democracy's survival by proposing legislation such as the Electoral Count Reform and Presidential Transition Improvement Act.
Such legislation would define a balanced, bipartisan framework for resolving electoral disputes in presidential elections. This will help guarantee that the choices of voters in all states will be respected, not undermined, when electoral votes are tabulated. A reformed Act would also provide the clarity needed to protect our vital military and national security interests and for the sound operation of domestic and international financial systems. And a reformed Act could serve to limit the misinformation and other abuses that plague our elections, helping to reduce the risks of violence becoming a legitimate tool in our political discourse.
Paul Tagliabue served as NFL Commissioner from 1989-2006, member of Georgetown University board from 2006-2018 and its chair from 2009-2015. He is also a member of Leadership Now Project, a membership organization of business and thought leaders taking action to protect and renew American democracy.
The views expressed in this article are the writer's own.