We Must Save the Grand Canyon From Being Spoiled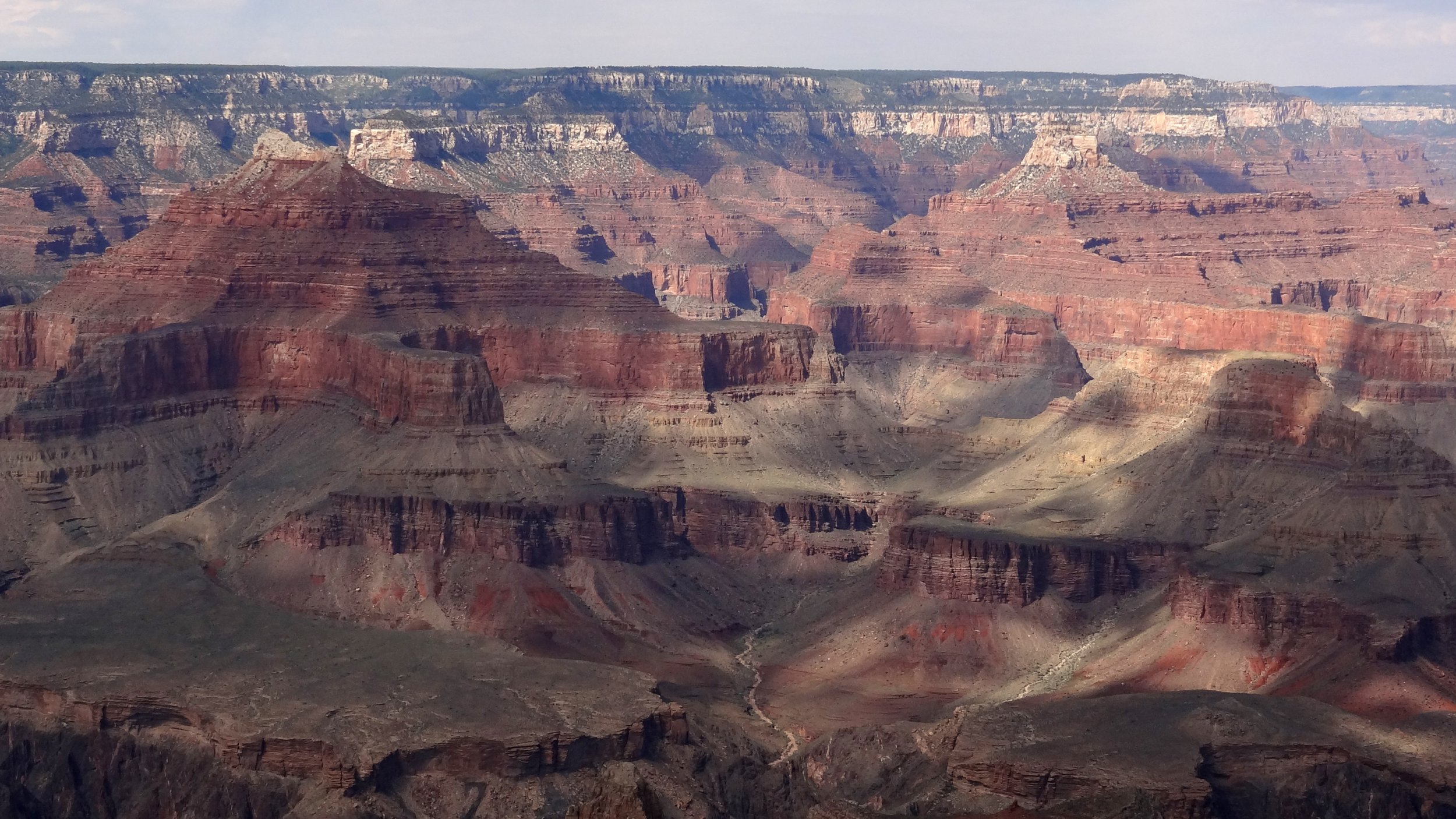 We're celebrating the 100th anniversary of America's National Park Service in 2016 because, a century ago, a group of visionaries had the courage and the foresight to protect some of our nation's natural wonders.
Their foresight, however, could not predict the population and industrial growth of the intervening years. If they had seen into the future they would have set aside more land in and around the parks to protect them from incursions of overuse, pollution and resource degradation.
If national parks, which Wallace Stegner dubbed "the best idea America ever had," are to survive a second century, we must act now to secure our national inheritance from interests threatening the integrity of our park system. There is no better place to start than the Grand Canyon.
From Acadia to Denali, Canyonlands to the Everglades, the natural resources found in and around our national parks—the birthright of all Americans—have been sought after for material gain by a few. Nowhere is this more true than the Grand Canyon.
In 1903, when President Theodore Roosevelt visited the then rugged, unprotected canyon, he declared it "the most impressive piece of scenery I have ever looked at." Roosevelt wanted the canyon preserved without a "building of any kind, not a summer cottage, a hotel, or anything else, to mar the wonderful grandeur, the sublimity, the great loveliness and beauty of the Canyon. Leave it as it is," he advised. "You cannot improve on it."
But the lure of the canyon's natural riches proved too great a temptation.
Land speculators, miners, ranchers and logging operations fought a bitter and protracted battle against protection of this resource-rich national treasure. It took 16 years of intense political struggle before President Woodrow Wilson finally signed the act creating Grand Canyon National Park in 1919. That designation has protected the park for almost a century.
Grand Canyon is now a global icon. A World Heritage Site, the crown jewel of America's national park system, the canyon is a place of pilgrimage for millions of visitors who yearn to experience the mystery of this vast, wondrous chasm, and a place of prayer, history, and sustenance for 11 Native American tribes. But the threats to the canyon remain.
The century-old tug-of-war pitting those who would protect the canyon and surrounding lands from those who would mine and develop them continues today.
The Grand Canyon ecosystem—its complex system of canyons, drainages, springs, and underwater aquifers frequently existing miles away from the magnificent rim of the chasm—faces an onslaught of new uranium mining claims that would permanently deface the canyon and the landscape that surrounds it, including countless Native American sacred sites.
In 2012, the Secretary of the Interior gave the canyon a temporary reprieve by ordering a 20-year moratorium on new mines to protect the canyon's precious springs and streams and connected aquifers. The mining industry wants to overturn that ban and open the public lands surrounding the park to thousands of new uranium claims.
Kanab Creek, which flows into Grand Canyon National Park, is already contaminated with uranium from mining. A temporary ban is not enough. The canyon needs permanent protection from uranium interests and other activities that threaten this unique area.
To this end, we support a presidential proclamation of the Greater Grand Canyon Heritage National Monument. The monument would protect 1.7 million acres of tribal homelands surrounding Grand Canyon National Park, including water sources and sacred sites.
Protecting this land as a national monument would make the 20-year ban on new mining claims permanent, and recognize the unique natural, cultural, and tribal resources in this special area. Hunting, grazing, recreation and other appropriate uses would continue under existing laws, preserving this area for current and future generations.
All 1.7 million acres of the proposed monument are already public lands. The U.S. Forest Service and Bureau of Land Management would continue to manage these lands, working closely with Grand Canyon affiliated tribes, Grand Canyon National Park and a variety of communities and stakeholders.
In this, the centennial year of the National Park Service, we are confronted with a challenge and a choice. Unless we champion and protect our parks and the lands surrounding them, our nation's best idea risks becoming a footnote rather than a shining example of our society's courage, vision, and forbearance. We must look more broadly and protect the connections that make our parks what they are today.
Protecting the Greater Grand Canyon is one vital and symbolic step in this direction. It is a step we must take to ensure that our children and children's children can enjoy the legacy of our nation's natural heritage. So that they too will be able to stand at the edge of the Grand Canyon and see it as it should be: unmarred and sublime—evidence of the wisdom and foresight of many generations of Americans.
Rob Arnberger was a Grand Canyon N.P. superintendent from 1994 to 2000. Joe Alston was a Grand Canyon N.P. superintendent from 2000 to 2007. And Steve Martin was Grand Canyon N.P. superintendent from 2007 to 2011.