We Must Work Together to Help the Migrants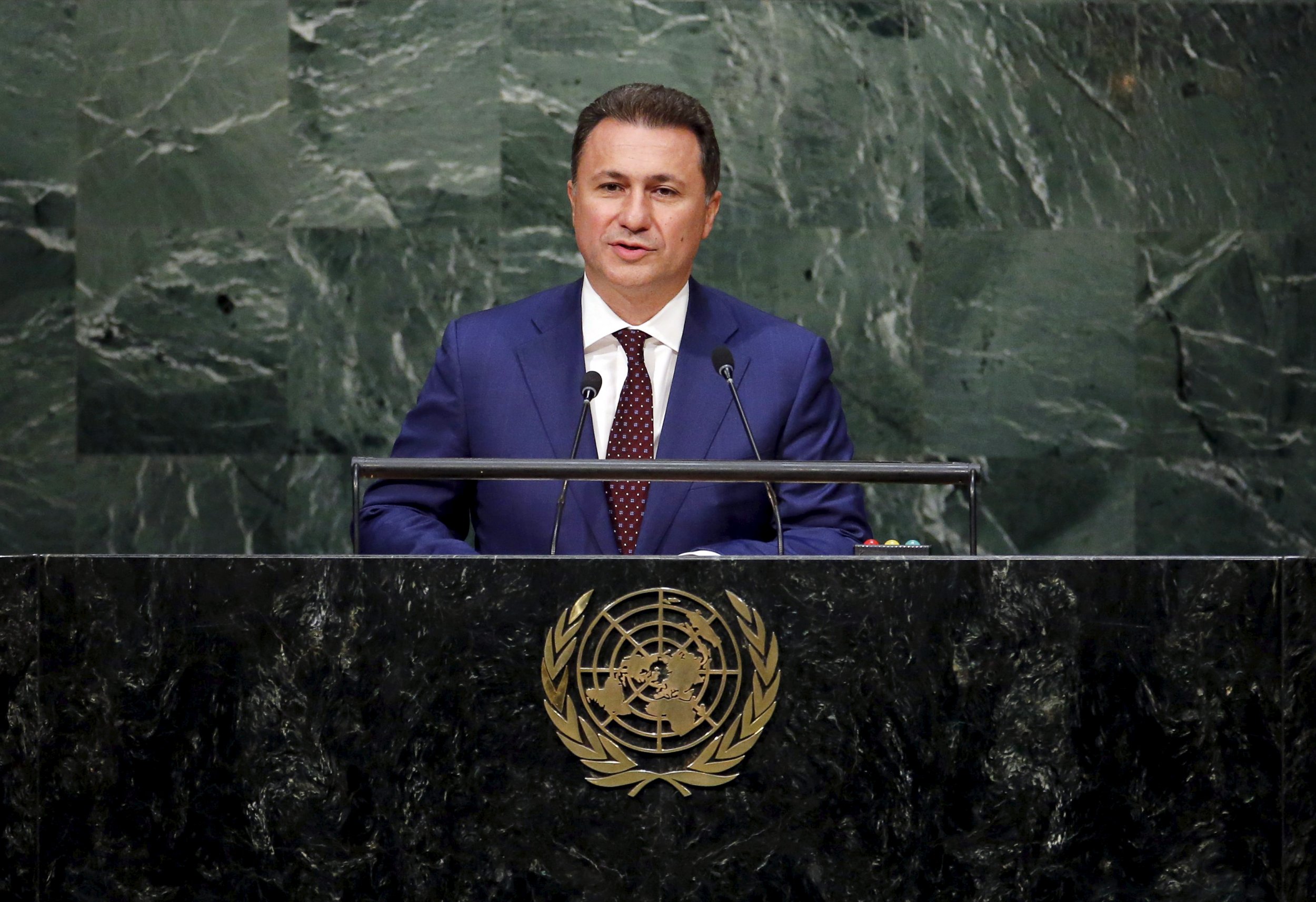 The terror attacks in Paris and the arrival of winter have changed the nature of how Europe must respond to its ongoing refugee crisis.
To meet the dual security and humanitarian challenges, we must develop and implement a more coordinated approach that unites fellow nations on the refugee path, the European Union, international partners such as the United States and global and local NGOs.
As a land-locked nation in the major refugee transit path, the Republic of Macedonia faces a unique challenge. Unlike other countries in the center of the refugee crisis, Macedonia is a non-European Union nation that receives thousands of refugees each day directly from Greece, an E.U. nation that is blocking our membership to NATO and, since 2009, has prevented us from opening membership negotiations with the E.U.
Despite the limited resources of our nation of two million, we have ensured the safe passage of over 600,000 refugees who have transited through our country thus far this year—helping to advance, support and protect the European Union's as well as NATO's security priorities in the process.
The refugee flow is not going away. In fact, projections show that the volume is likely to grow in the years ahead. To address both security and humanitarian concerns now and in the future, we propose a new vision for responding to the refugee crisis. The approach adheres to key directives established by the E.U. while proposing a new set of ideas for cooperation in the Balkans.
To that end, we have invited the countries on the refugee route—such as Serbia, Croatia, Slovenia, Austria, Hungary, Czech Republic, Slovakia and Poland—to deploy border personnel on our southern border with Greece in order to achieve greater accountability and coordination that fails to exist today.
We want this cooperation on the border to lead to the establishment of a new Balkan Center to help monitor and respond to the needs of the refugee flow and to provide a new regional nexus for information gathering and intelligence sharing.
We are also establishing a European Humanitarian Corridor for refugee transit to create a more safe and orderly process to guide the flow of refugees through Europe. To shore up security shortcomings at the refugees' point of E.U. entry, we are deploying new technology along the Greek/Macedonian border to capture biographical and biometric information.
Any effort to safely channel refugees along a transit route must include new fencing infrastructure to ensure a streamlined and accountable flow of both people and information. In accordance with broader, European-wide directives, our priority as a nation and a region must remain on providing safe transit for refugees fleeing from war who have a final destination in Europe.
As a small country we are not able to jeopardize our ability to provide for these refugees by admitting economic migrants with no final destination in countries to our north. We are actively asking partners to help us communicate to non-refugee migrants that we cannot secure their transit north, as our resources are already stretched thin in providing for the humanitarian needs of the refugees transiting through our borders.
Addressing the ongoing refugee crisis follows on the heels of economic upheaval in our region that has similarly required a broader European-wide and international focus and response. Macedonia has remained stable economically in comparison to some of our neighbors—in fact, the World Bank recently ranked our nation as 12th among 189 countries in its annual ranking of nations on the ease of doing business, including 2nd internationally in the ease of starting a business.
We have a track record of working with international partners and attracting multinational companies by implementing free trade agreements, creating a marketplace with the lowest taxes and lowest cost of doing business in Europe, and offering a high skilled workforce.
Though we have emerged resilient economically, the financial crisis reminded us of a larger truth: our region remains at the epicenter of fundamental economic, humanitarian and security challenges now and for the foreseeable future. And what happens in the Balkans has continent-wide and international ramifications that are essential to address.
Once again, we must come together around a coordinated response to a pressing crisis by uniting Balkan countries, European allies, international actors and NGO and relief organizations around a shared and sustainable vision.
Nikola Gruevski is prime minister of the Republic of Macedonia.