We Need a Federal LGBT Non-Discrimination Act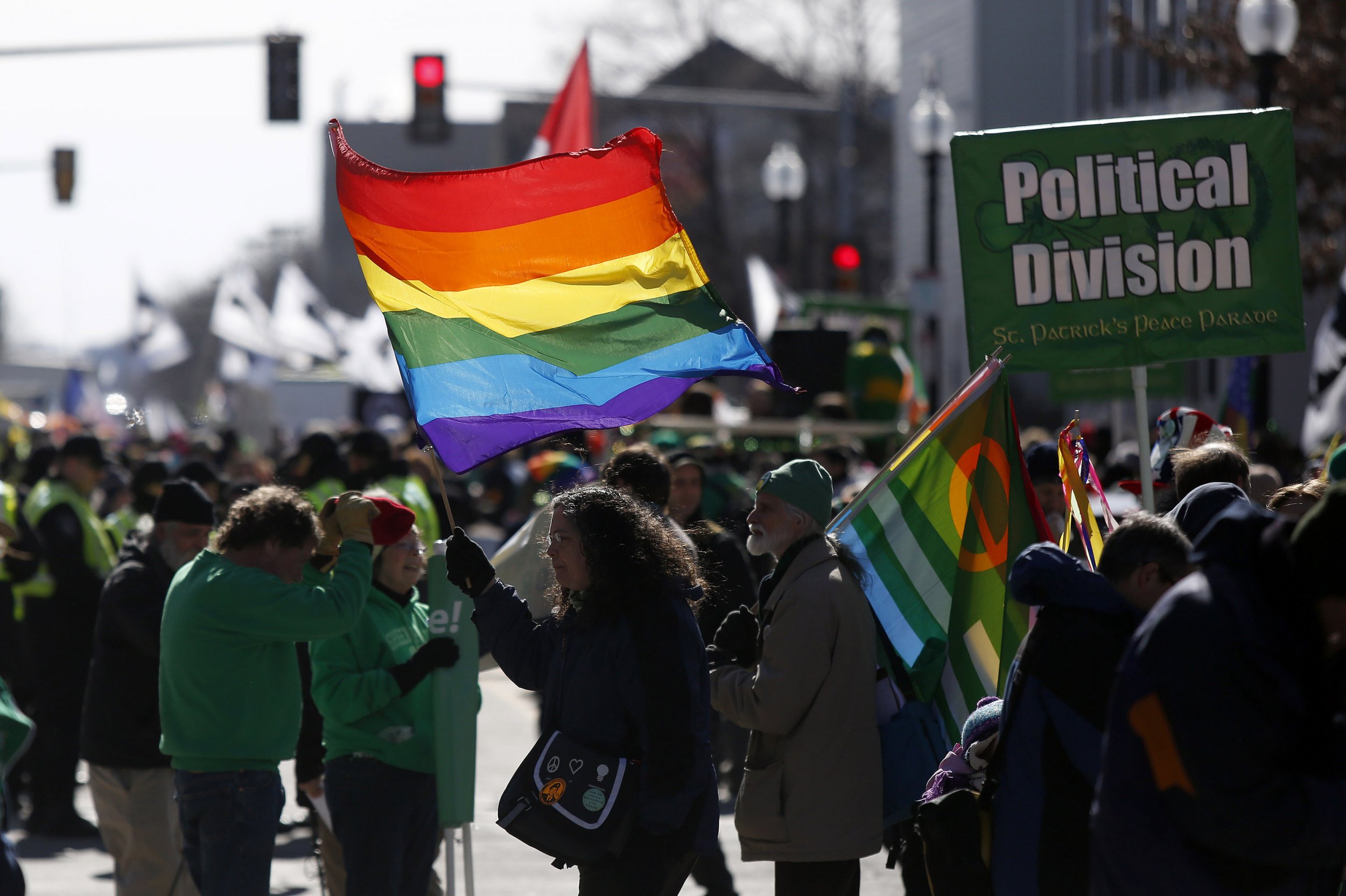 The story of America is the story of an ever widening circle of opportunity, one where our definition of 'We The People' becomes more inclusive. But while marriage equality has swept the country – and as the fight to expand equal rights to every state continues – our nation's progress on marriage only serves to highlight further the areas where lesbian, gay, bisexual, and transgender people still lack basic legal protections in their workplaces and communities.
In the 14 states which have marriage equality but lack basic LGBT-inclusive non-discrimination laws, same-sex couples can now get married but can then still be legally denied a hotel room for their honeymoon or fired from their job for putting a photo of their spouse on their desk. It's time for Congress to pass a comprehensive bill offering LGBT Americans the same protections from discrimination as everyone else.
While most Americans believe it is already illegal to fire or deny services to an individual because of sexual orientation or gender identity, the reality is that 29 states allow discrimination against lesbian, gay, and bisexual people, and 33 states lack explicit non-discrimination protections for transgender people.
A report released today by our organization, the Center for American Progress, outlines the need for an inclusive and comprehensive federal response to ensure that all Americans, including LGBT people and their families, are protected from discrimination.
The consequences of our failure to adequately protect LGBT Americans from discrimination are real. In surveys over the last several years, as many as 43 percent of gay and transgender workers reported experiencing some form of discrimination in the workplace. And more than a quarter of transgender people report being fired from their job simply because they were transgender.
This discrimination extends beyond the workday. Loving and committed same-sex couple are routinely denied equal treatment at anything from wedding venues to doctors' offices. A third of same-sex couples report being treated negatively when attempting to buy or rent a house, and one in five transgender people have been denied a home or an apartment because of their gender identity.
This discrimination also has very real consequences for LGBT people and their families' economic security. For instance, in Ohio, where the legislature has refused to pass non-discrimination protections, same-sex couples with children report significantly lower incomes than their heterosexual counterparts.
And beyond these numbers are real people whose lives have been turned upside down because of anti-LGBT discrimination. These heartbreaking stories include people like Roxann Joganik, who was evicted from her mobile home community in Texas simply because of her gender identity, or Ashland Johnson, who was fired because she is a lesbian and received her termination notice while lying in a hospital bed in Georgia.
Despite these alarming examples, we also know that this discrimination is committed by a small minority of people and, in fact, runs contrary to the values of the vast majority of Americans. Nevertheless, it only takes one bad boss, landlord, or business owner for discrimination to occur.
As historic and inspiring as it is to see marriage equality sweep the nation, we should recommit ourselves to the principle that true equality means full equality.
Not only should same-sex couples have the freedom to marry nationwide, LGBT Americans should also be able to secure a job and a home regardless of their occupation or zip code. Local and state governments should continue the growing trend of passing LGBT-inclusive non-discrimination laws, but Congress must also act to ensure that all Americans, regardless of who they are or whom they love, are protected from discrimination in every vital aspect of life, including employment, housing, public accommodations, and education.
As a society, we should be emboldened by our progress, not pacified by it. There is still more work to do before our definition of "We The People" is truly inclusive of every citizen and every family. Congress should enact a comprehensive federal non-discrimination act for LGBT Americans that continues our country's long march towards fairness and equality for all.
Neera Tanden is the President of the Center for American Progress. Governor Ted Strickland (D-OH) is Counselor to the Center for American Progress and President of the Center for American Progress Action Fund.