We Need to Make Kids' Sports Fun Again | Opinion
It's well known that daily activity—including playing sports—is critical for kids' development and overall well-being. We know that kids who are active do better in school, are more likely to go to college, are less likely to be obese and are more likely to carry those habits into adulthood.
But the way children play in the U.S.—whether at their local playground or in their travel league—has fundamentally changed. And this has often resulted in fewer kids playing sports and staying active, especially in rural and low-income neighborhoods.
According to new research released by the Aspen Institute and Utah State University Families in Sport Lab, the average child in the U.S. spends less than three years playing a sport, most often quitting by age 11. Other research has shown that nine out of 10 kids say "fun" is the main reason they play sports. When asked to define "fun," they offered up 81 reasons—and "winning" came in at 48. Kids are quitting sports in droves because we're failing them. They're not having fun, and the pressure is often too high.
Parents and coaches are feeling it, too. Parents report that kids as young as first grade feel stress related to sports, while families are under increasing stress to cover rising costs of participation. And more than 60 percent of parents of children under the age of 18 identified the "quality or behavior" of coaches as a "big concern." Coaches, meanwhile, too often lack the resources to effectively coach kids.
It doesn't have to be this way.
We can—and must—change the narrative and thinking around why and how kids play on teams or at the park.
We can start by reintroducing free play to our kids—meaning unstructured, informal play—the kind that isn't always driven by parents or coaches. We can also encourage kids to sample sports, debunking the myth that specializing in one is the only path to long-term success. We can invest in revitalizing community leagues—recommitting to local leagues and moving away from the over-emphasis on travel teams. And crucially, we must furnish coaches with tools to help their teams develop skills, establish friendships and learn about teamwork in age-appropriate ways.
Above all, in an age of countless distractions and mounting pressure to perform, we must understand, and teach today's kids, that time spent just playing is time well spent.
Some programs nationwide are already focused on providing kids, families, coaches and communities with the resources that will support free play. The Department of Health and Human Services has Move Your Way, which has a dedicated subset of programs for parents to get their children physically active, and the Afterschool Alliance has rolled out resources focused on fun and easy ways to keep kids active in afterschool programs. The Aspen Institute has developed Project Play, a collaborative program designed to build healthy communities and make sports fun and accessible to all kids—regardless of location or ability.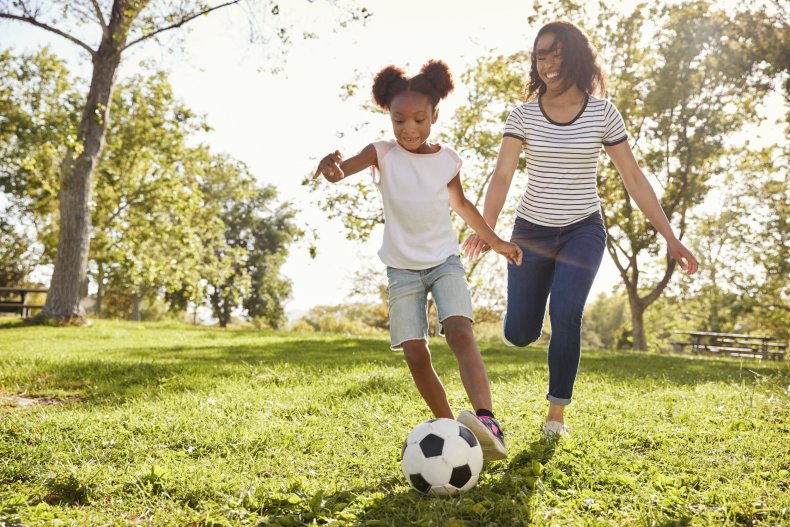 In southeast Michigan and western New York, Project Play has helped reintroduce free play to kids by building new skateparks and playgrounds; developed tools, resources and training programs for coaches; and piloted programs centered on giving all children access to high-quality equipment.
Now, a new national campaign, "Don't Retire, Kid," is reaching out to parents across the country to help them keep their kids in the game. Already we've heard from people who felt seen and heard by this outreach—from public school nurses, to parents, to coaches, to concerned community leaders. In some cases, these folks are more than just one of those buckets—as one person put it, "I have seen it as a coach and lived it as a parent." Kids want to learn skills, try new things, make new friends and, above all, have fun. It's our job as parents, adults and coaches to support them.
Tom Farrey is the executive director of the Aspen Institute's Sports & Society program. James Boyle is the vice president of programs and communications at the Ralph C. Wilson Jr. Foundation.
The views expressed in this article are the writers' own.