We Need to Be Outraged About Birth Control Blood Clots Too | Opinion
On Tuesday, the Centers for Disease Control and Prevention and the Food Drug Administration announced a "pause" on the distribution of the single-dose Johnson & Johnson COVID-19 vaccine. More than 6.8 million J&J doses were distributed in the United States. Six people reportedly developed severe blood clots, each a woman between the ages of 18 and 48.
Like many birth control users, when I heard the news of the AstraZeneca blood clots, I immediately thought of 72.2 million women aged 15 to 49 in the U.S who use contraceptives. Now, hearing of the six women impacted by the J&J vaccine, my mind again goes to birth control users. Birth control users are at a much higher risk to develop a blood clot than the average person not on birth control. That risk increases if they received the J&J vaccine.
One in one thousand birth control users will develop a blood clot, and yes, the type of clot may be different from that of the J&J causation, but the blood clots are not the issue. Birth control users are seen as expendable.
We refuse to explore the harm of contraceptive options for the sake of fertility control. We present fertility control as a privilege basked in the white history of contraceptives, like the birth control pill, when in reality it should be a right everyone is entitled to. It should be a right that doesn't come with weighing the options of risking one's health against one's choice to get pregnant.
Yes, birth control users are often aware of the side effects. If on a birth control pill, each month a neatly wrapped side effect poster is shoved into the crinkly cover of the pill case. Stretched out, one could easily fit a modern day child's history class project (on both sides) as it showcases every side effect one may or may not experience—all in one language.
Just because we are aware of the side effects doesn't make us any less of a victim. Many birth control users are prescribed their form of contraceptive for a myriad of reasons—acne, anxiety, depression, mood-stabilizing, or for the other continually under-studied areas of health like premenstrual syndrome, pelvic inflammatory disease, endometriosis, polycystic ovary syndrome and low estrogen levels.
It must be noted that those who experienced blood clots from J&J were all women, so far. It makes me wonder if those women were on contraceptives and if birth control users should have been alerted prior to choosing which vaccine to get. Or did pharmaceutical companies chose to ignore birth control users for the sake of capitalistic consumption, to soothe the fears of anti-vaxxers?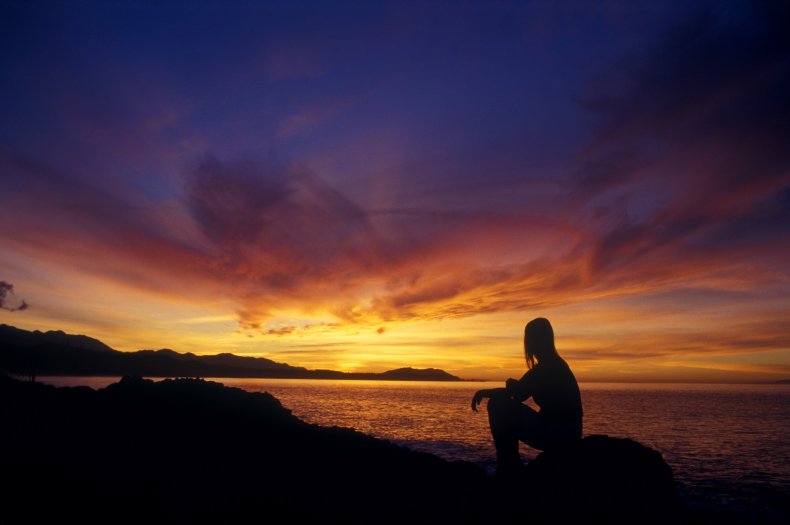 One in one million is rare. Of course I am concerned for the six women, but it must be noted what we have deemed as a socially acceptable risk for people to take.
Birth control users created Facebook groups where they comfort one another and share their side effects because they have no one else to talk to. They are told that this is the price they must pay for fertility control—a forgotten field that was created with inherently sexist and racist protocols. For the Nexplanon birth control implant, there are currently four Facebook support groups totaling over 21,300 members. They let me into their space because I have been working on stories about the implant. The women shared their fears with me.
Members of birth control Facebook groups explained that they just want to be heard. Their doctors don't take their claims seriously or their partners think they're overreacting. Some have taught themselves to live with side effects that ultimately derailed their lives.
"I know so many women have problems with [birth control] ... being blamed for it makes you feel worse when you're at your breaking point," one woman told me, who chose to remain anonymous.
When the Nexplanon implant clinical trial was conducted, none of the 942 participants weighed more than 130 percent of their ideal body weight. For a 5-foot-6-inch participant, this meant they could not weigh more than 169 pounds to participate, even though the average U.S. woman weighs 171 pounds with a height of 5-foot-3-inches. Nexplanon said there was no way of knowing how the drug would work in what they claimed could be potential "obese users."
The history of birth control is filled with racism, anti-fat bias and accessibility issues. The future of it does not have to be. It starts with recognizing the true effect contraceptives can have on its users.
I am thankful to be on a birth control pill, making informed choices concerning my fertility. But not without the reminder in the back of my head of the poster-sized side effects I must endure—all for the sake of a fate that has been rationalized.
Sam Stroozas is a freelance journalist and graduate student at Northwestern University studying social justice and investigative reporting. She was born and raised in Hudson, Wisconsin, but currently calls Chicago home.
The views expressed in this article are the writer's own.