We Need to Reform Section 230 | Opinion
The following is a lightly edited transcript of remarks made by Frank Anstett and Grace Kapsimalis during a special Newsweek episode of The Debate about social media regulation. You can listen to the podcast here:
Frank Anstett: I think naturally the market forces favor the consumer, because what private companies are able to do is they're able to serve each individual group's interests. So while the government is serving us all as a country, and there's gonna be disagreement, different people will flock to different platforms. And so you're gonna see private companies appeal to people's universal want, or craving, for privacy.
I think that naturally what we're going to see, and we're already on the trajectory to see this, is that alternative social media like Trump's [Truth Social], which appeal to different sorts of people, are gonna rise. And that's gonna make a more developed, more free market way of social media — really better for us as a whole, as an alternative to a very regulated system.
And we're just starting to see the blossoming of that. So I'm a strong believer that generally the free market — and not in all scenarios, but in the vast majority — knows what's right for the consumer, knows what's right for the producer. And so, yes, there are certain areas where I believe that light regulation is necessary. For example, in terms of mental health and impact on minors and teens on social media, I do understand the need for regulation in that scenario; that the free market cannot just wildly take over. We have a lot of restrictions already for children for social media use, and the free market does not have an extensive rule there, but in other scenarios... in terms of data privacy, in terms of misinformation, I think playing the long game, the free market is much more favorable.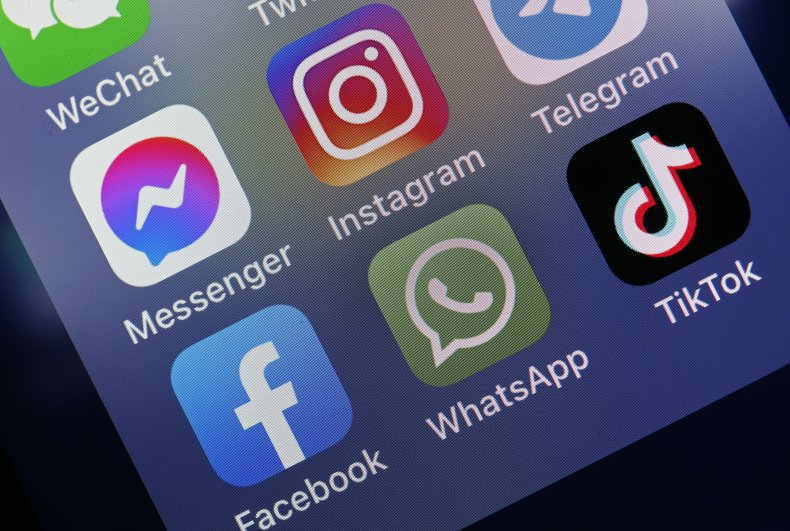 Grace Kapsimalis: I think the government needs to do a better job of having more control over these big companies like Facebook and Instagram, because in any country out, the government is the essential rule maker. But right now it seems that big companies, such as Facebook and Instagram, have control over the government. So the government [needs to] really push for additional regulation and do a better job of asserting their power and their resources over these companies.
I think there needs to be a bit stronger of a monitoring system. We saw Facebook go through and try to combat their misinformation, especially with COVID. They were able to find a lot of instances where false information is being spread, and they tried to put a little tag on it to make users aware. In a way, they are the publisher and they need to monitor what is being posted, even if it's after, that does more damage control than just letting something sit out there with no warning to any user that the content could be harmful to them.
So I believe that we need to reform Section 230 to really see change on any social platform. Currently, all tech companies, any social media company, is protected under Section 230, which basically gives them an umbrella protection for anything that is published on their site. Some other publications, like newspapers, do not have that protection, and they have to monitor their content a lot more closely than social media sites right now. So if there is a little bit more of a push for social media sites to monitor what is being posted, tackling misinformation and hate speech through this? Then they should be protected under 230. And until then they should lose that protection.