We Need Some Clear Military Success Against ISIS, Fast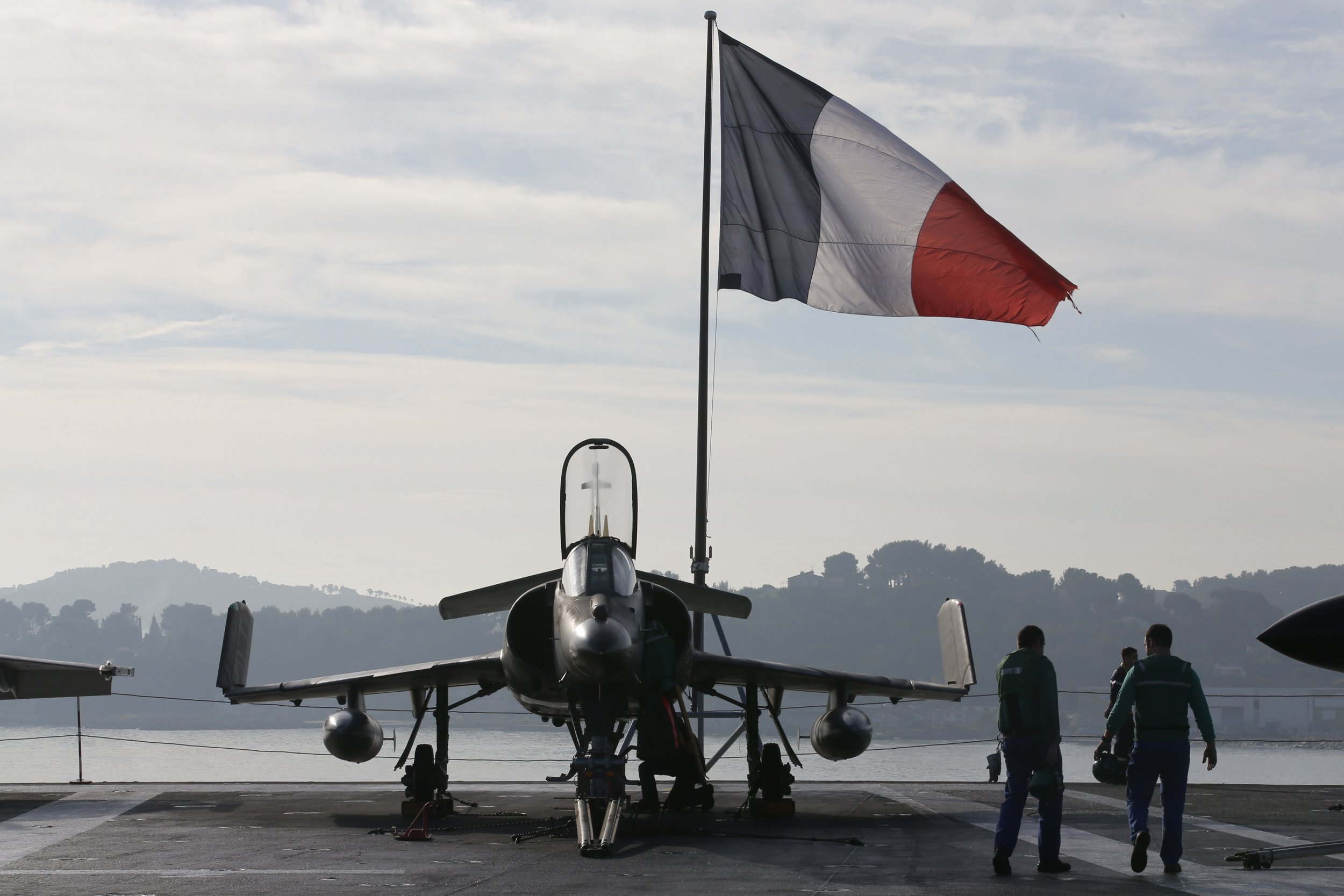 This article first appeared on The Conversation.
Even as Parisians were trying to assess the scale of the attacks by ISIS which killed 132 people on November 13, politicians were promising a decisive and effective military response.
French President François Hollande assured, "We will be merciless toward the barbarians of Islamic State group. Faced with war, the country must take appropriate action."
British Prime Minister David Cameron responded, "Your values are our values, your pain is our pain, your fight is our fight and together we will defeat these terrorists."
U.S. President Barack Obama—who had said only on November 12 that "we have contained" ISIS in Iraq and Syria—asserted that "those who think that they can terrorize the people of France or the values that they stand for are wrong."
So how are those promises being fulfilled? The results so far have been decidedly mixed—not only following Paris but also after ISIS's recent double suicide bombing in Beirut and the October 31 bombing of a Russian aircraft with 224 passengers and crew over Egypt's Sinai Peninsula.
Governments are scrambling to boost security at home, and the French have carried out retaliatory airstrikes inside Syria. But there is little sign of anyone grasping the nettle: that until the local causes giving rise to ISIS are addressed, the threat is unlikely to be contained, let alone removed.
Security at Home
Addressing the French Parliament on November 16, Hollande promised measures to "destroy the Islamic State." Following Hollande's declaration of an "act of war," Interior Minister Bernard Cazeneuve spoke of raids that detained 21 people and put another 104 under house arrest: "Let this be clear to everyone, this is just the beginning, these actions are going to continue."
Cameron was even quicker in his emphasis on homeland security. His government, which had already tabled a bill for monitoring internet use before the Paris attacks, promised a 15 percent increase in budget and staffing for the intelligence and security services. The government said that 2 billion pounds will be put into a National Cyber-Centre to meet the ISIS menace.
Cameron revealed that seven recent plots within the U.K. had been foiled in the past year, and pledged even more vigilance: "This extremism and perversion of Islam—this is a challenge we have to face with everything we have got."
Obama, meanwhile, said the U.S. would give full support to European allies: "[We will] allow our personnel to pass threat information, including on [ISIS], even more quickly and more often."
Russia has been careful about its response to the ISIS attacks, hesitating even to acknowledge the Sinai bombing. However, on Tuesday, Moscow finally confirmed that a bomb exploded on the plane. It offered a 33 million pound reward for information, with Vladimir Putin pledging: "We'll look for them everywhere, wherever they are hiding. We'll find them in any corner of the planet and punish them."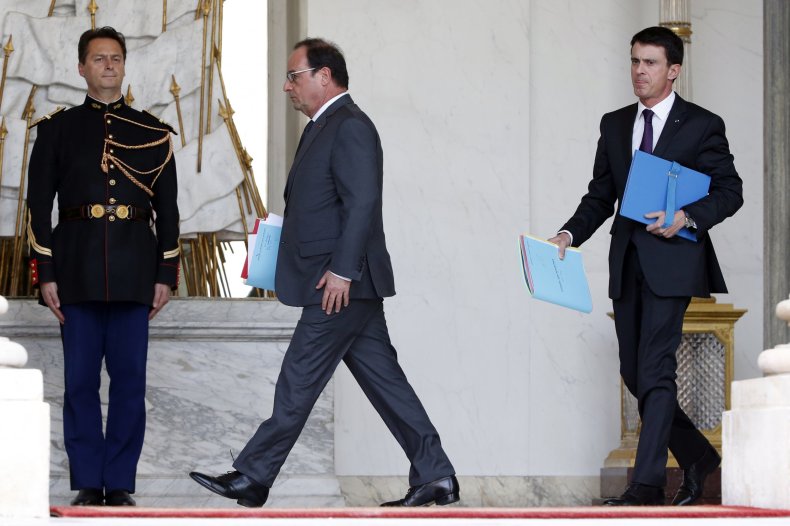 Military Response
France sent another message with at least 12 sorties in the days immediately after the attacks, dropping more than 20 bombs on Raqqa, ISIS's central position in northern Syria. The French Defense Ministry said a command post, recruitment center, arms and munitions depot, and training camp were targeted; local activists said the attacks hit a stadium, museum, clinics, a hospital, a chicken farm and a local government building.
The ministry also said that the aircraft carrier Charles de Gaulle, with 18 Rafale and eight or nine Super Etendard strike fighters aboard, would leave the port of Toulon by November 17.
There have been more significant developments on the ground. In northeast Syria, the self-styled Syrian Democratic Forces, a Kurdish-led coalition including Arab and Armenian Christian units, claimed it had taken almost 1,400 square kilometers of territory and killed almost 500 ISIS fighters between October 30 and November 13.
On the day of the Paris attacks, Kurdish militia also claimed a notable victory in northwest Iraq. Supported by U.S. airstrikes, the peshmerga led an offensive that recaptured the town of Sinjar, which had been occupied by ISIS in August 2014.
The advance threatened to cut a major ISIS supply route between northern Iraq and northern Syria. But it was also a powerful symbol: The original fall of Sinjar to ISIS led to the flight of thousands of members of the Yazidi religious sect, with many killed or captured by ISIS and others facing death by starvation, thirst or lack of medical care, as they were stranded on a nearby mountain. Their plight was the basis for a U.S. airlift, followed by the first American airstrikes on ISIS.
This is all very well, and some respectable advances have undeniably been made. But neither the bullish talk about security at home nor the handful of military successes will do anything to address the core issues behind ISIS's rise in Iraq and Syria.
Political Evasion
There is still no international consensus on what to do about Syria as a whole. The day after the attack, 17 countries, the European Union, the Arab League, and the U.N. gathered in Vienna for the second set of talks about the 56-month Syrian conflict. The meeting proposed a new constitution and elections by spring 2017, but avoided any direct reference to the future of Bashar al-Assad. As U.S. Secretary of State John Kerry said, "We still differ on what happens."
Instead, Russia used the conference to push its agenda of labeling many of Assad's opponents as "terrorists," and was able to shift the discussion away from Assad—whose relationship with Russia is proving messier than expected.
In that diplomatic arena, ISIS is a convenient sideshow. The Russians can frame it as part of a broader terrorist menace, while the U.S. and European countries can use it to avoid the difficult questions about the battle between Assad—who is, after all, responsible for the vast majority of the war's more than 300,000 deaths and 11 million displaced people—and his opponents.
ISIS is weaker inside Syria than it was a year ago. It has lost territory in the north and northeast to Kurdish-led forces, and it has been checked on other fronts by the Syrian rebels, whom it has been battling since January 2014. However, it continues to feed off the instability and destruction that has engulfed Syria since 2011, and there is little prospect that the Vienna statements will change anything.
In Iraq, the Kurdish-led victory at Sinjar has dented not only ISIS's hold on territory but its image of strength. However, it soon offered a sign of the challenges beyond a military victory: Stories circulated of Kurdish clashes with Turkmen Shia militia, reportedly fueled by Kurdish damage and burning of Turkmen property.
Any effective response to ISIS will have to offer the alternative of a legitimate authority, whether on a local or national level, which can move beyond the religious, ethnic, and social conflict that fractured Iraq and thus offered the space for ISIS to expand. So far, that sign has not come from Baghdad or from recently liberated territory.
For now, politicians will probably focus on "security at home" and authoritative rhetoric, rather than on proving their actions are effective. But if they want to be taken seriously, they will need to provide evidence of serious damage to ISIS as soon as possible.
Scott Lucas, professor of international politics, University of Birmingham. This article was originally published on The Conversation. Read the original article.