George Kent, a diplomat stationed at the U.S. embassy in Kiev, Ukraine, noted in 2015 that Hunter Biden's presence on the board of Ukrainian company Burisma undermined U.S. interests and made it "very awkward for all U.S. officials pushing an anti-corruption agenda in Ukraine."
"Awkward" is one word for Biden's business dealings in Ukraine. "Corrupt" would be another.
While his father was vice president, Hunter Biden made millions of dollars trading on his father's name with officials and businesses in Ukraine, Russia, China, Kazakhstan and other corrupt countries. Our diplomats at the State Department were working hard to strengthen the rule of law and fight corruption in these countries, but the then-vice president allowed his son to enrich himself, even at the expense of U.S. national security interests.
Hunter was paid handsomely as a board member for Burisma, an energy company with ties to corruption. This financial arrangement is remarkable, considering Hunter had no background or professional experience in either Ukraine or in the energy sector. For context, board members for Apple, the world's most valuable public company, are paid around $400,000 per year in total compensation based on extensive experience at the highest levels of corporate America. Hunter, with no experience, was paid $600,000 per year by Burisma.
Americans also recently learned that Hunter is under investigation by the IRS for allegedly underreporting hundreds of thousands of dollars from his business affairs in China and Ukraine.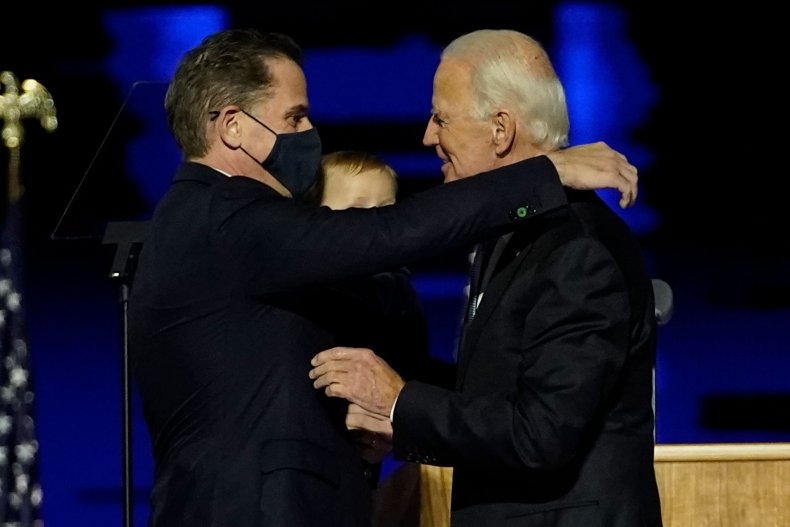 Why does this matter? After all, Hunter isn't an elected official or candidate for office. But Americans have a right to know this particular case proceeds fairly and according to law because it concerns Joe Biden's willingness to let his family trade on his name, even at the risk of damaging America's national security interests.
As vice president, Joe allowed Hunter to accompany him on taxpayer-funded trips around the world, even though Hunter had no official business on behalf of the U.S. government. It was on these trips that Hunter signed deals with companies connected to the Chinese Communist Party.
The incoming Biden administration undoubtedly will be tempted to sweep these investigations under the rug. We can't let that happen. That's why, in our capacities as members of Congress, we're calling for a special counsel to be assigned to the Hunter Biden case so investigations will be allowed to continue, impartially and without interference from the new administration.
Special counsels are allowed under the law to investigate and prosecute matters that would present a conflict of interest for the Department of Justice, or in other extraordinary circumstances. The Hunter Biden investigation falls in both categories as an extraordinary circumstance that will pose a significant conflict of interest for the Biden Justice Department. Considering that the subject of the investigation is the son of the incoming president, this case provides almost a textbook example of why special counsels are sometimes necessary.
A special counsel would give Americans confidence that this investigation will proceed fairly and without political influence. It also would signal America's commitment to transparency and accountability, which has been weakened by well-connected elites like Hunter Biden getting rich at our expense.
Tom Cotton is a U.S. senator from Arkansas. Ken Buck is a member of Congress from Colorado.
The views expressed in this article are the writers' own.