'We Need to Take Back Our Tenderloin': SF Mayor London Breed Takes Aim at Crime Surge
San Francisco Mayor London Breed introduced on Tuesday a set of public safety initiatives that she said were aimed at creating "a safer San Francisco."
The plan aims to shake up the operations of illegal street vendors, revise regulations pertaining to surveillance technology and secure emergency police funding. Breed's safety strategy also seeks to address crime in the city's Tenderloin neighborhood through the launching of an emergency intervention strategy.
Breed wrote in a Tuesday Medium post that her office has instructed the city's Department of Emergency Management to "bring the same level of multi-agency coordination, and relentless focus on health and safety, to the Tenderloin" as it did to San Francisco in the city's COVID-19 response.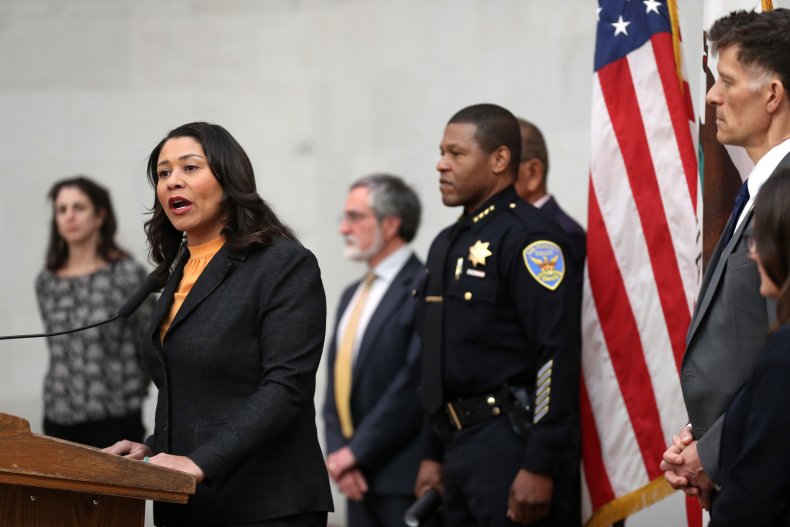 "What's happening in the Tenderloin needs to end," Breed wrote. She described meeting families from the neighborhood who said they have dealt with drug dealers threatening elderly women and shootings near the parks where they take their children to play.
Breed identified the Tenderloin as a neighborhood "full of families, seniors and children, new immigrants and longtime residents," with "a rich history of arts and culture." Even so, she said in her Medium post that it was an "undeniable truth" that the neighborhood "has been home to some of our city's most entrenched problems for generations."
To address those problems, Breed said the intervention plan will focus on preventing or disrupting violent crime, drug deals, drug use and illegal street sales. It will also seek to improve emergency medical calls, cleanliness around the neighborhood, housing resources and other factors that will provide residents "safe passage and accessibility."
"We need to take back our Tenderloin," the mayor said.
The intervention plan is already underway and will continue developing in the months ahead, according to Breed's post. Some of the first issues addressed included bringing temporary lighting into "key areas" and warrant sweeps conducted by local law enforcement. The next steps will involve "taking on the most destructive behavior" before officials identify long-term fixes.
"We are committed to the short-term emergency intervention, and then after that, we will not let the Tenderloin slip back to its current conditions," Breed wrote. She added that the efforts were not just for the Tenderloin neighborhood but "for the entire city."
Breed wrote that the emergency actions taken to address crime in the Tenderloin neighborhood would "require a significant police response." To support the efforts, she said, she intends to introduce a supplemental portion to the city's budget "to help fund SFPD overtime" through the end of the fiscal year.
Newsweek reached out to San Francisco's police department for comment but did not hear back before publication.