'We Run a Free Grocery Store'
In February 2020, I came across an advertisement as an operations manager for a nonprofit organization running a free grocery store. At the time, the founders, Brad Paisley and his wife Kimberly Williams-Paisley, had volunteered at a place in Santa Barbara called Unity Shoppe, a free grocery store for families who needed financial aid, and they wanted to create a similar nonprofit organization in Tennessee and had named it The Store.
I immediately applied for the role. I'm a single mom, and seven years ago, I went through a divorce. During that time, I struggled to provide for me and my three children. I knew what it was like to have people see you pull out an electronic benefit transfer card at a grocery store, and start making negative comments about what you were purchasing.
I was working with Amazon at the time and I had just taken a good promotion, but I knew exactly what it felt like to be in a vulnerable position, and I wanted to help others who had gone through a similar situation.
After applying for the operations assistant role, I was asked to be the executive director instead, which shocked me because I didn't have much experience leading a nonprofit organization. So, the founders took a risk by hiring me. In March 2020, a month later, The Store officially opened.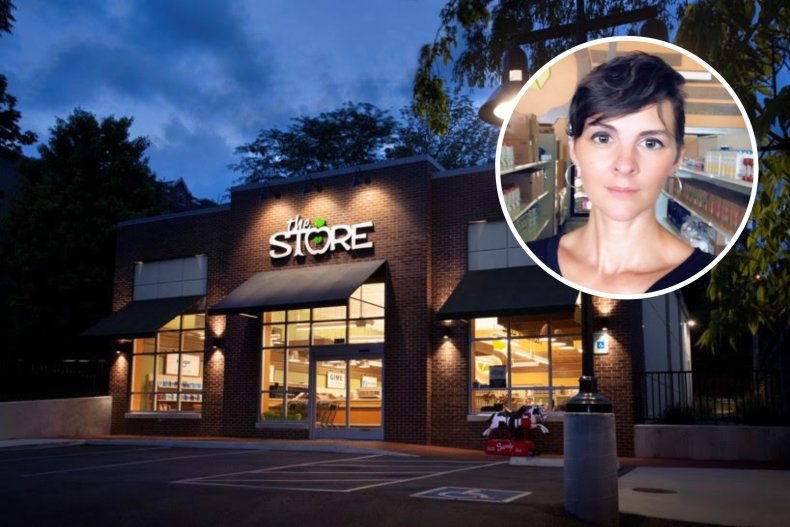 One of the areas that the organization focused involved changing the stigma that financial aid was wrong or embarrassing. That's why we decided to call the food bank, The Store. It fits into a regular conversation. For example, if a mom says, "Hey, let's get the car, we're going to the store", it doesn't create the same kind of stigma as "We're going to the food pantry."
Our store looks like a corner bodega, it's a small community market. We have household goods, toiletries, pet food, a dairy case, a frozen section, and fresh produce. It looks just like a regular small market.
Most of the food in The Store is not donated. Roughly, a third of our funding comes from grants and foundations, and some are from other corporations and individuals who partner with us. We encourage individual donations through our website, too. There are people who can only donate $5 a month, but it really helps us tremendously because when put together, it allows us to purchase fresh foods and keep the organization running.
How our free grocery store works
The concept behind The Store was that it was going to be a free grocery store for families who are facing food insecurity.
Families register with us before hand, and if they meet the criteria, they are able to shop with us. We are based in a small 4,000 square feet location, but 350 families are currently registered with us and they can shop with us twice a month. Half of our families visit The Store during in the first week of the month, and the other half visit during the third week.
We are working in conjunction with families who are typically using other nutritional aid supports. So, although we, unfortunately, can't provide them with a whole month's worth of groceries, we still encourage them to come twice a month so that they can restock on fresh produce and all of the other things that they may need.
How people can shop at The Store
On a daily basis, the families that we partner with check in, grab a grocery cart, and shop for food while their kids play in our play area.
There are a couple of families and older individuals who are still shopping with us three years later. They walk in and we immediately recognize each other. I ask them about their lives. For example, some of them have regular doctors appointments and they keep me updated.
On any given day, when our customers are shopping, I hear people talking to each other and laughing. The kids play in the play area and I often play tea party games with them, or read books to them.
My favorite thing about working at the organization is the people, the staff, and the volunteers. I can walk out of my office and have a genuine, authentic conversation with anybody.
The younger staff that work here are vibrant, creative and amazing; they do a lot for the community. In fact, the volunteers rarely sign up anymore, they just show up to help out on the day. Seeing customers and staff putting an arm around each other's shoulders and laughing about something funny that had happened always makes my day.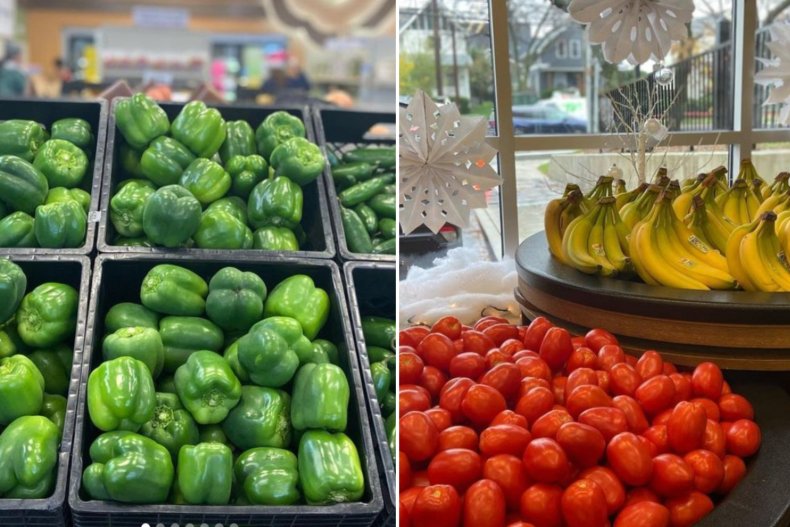 A lot of the elderly people that we work with have also sent us heartwarming notes. We have a whole wall of cards filled with thank you notes from our senior population. One gentleman wrote to us, saying that right before the pandemic, his wife was diagnosed with diabetes and they didn't have any family around.
The fact that we were able to provide fresh foods that were nutritionally dense and sound is what he felt kept his wife alive through the pandemic, until they were able to sign up to regular aid services through another program.
My hope for the future is to integrate our free grocery store into our community even more. We would like to do this through having more locations in Tennessee and being able to network with other nonprofit leaders to give people better access, better support, and a deeper sense of hope.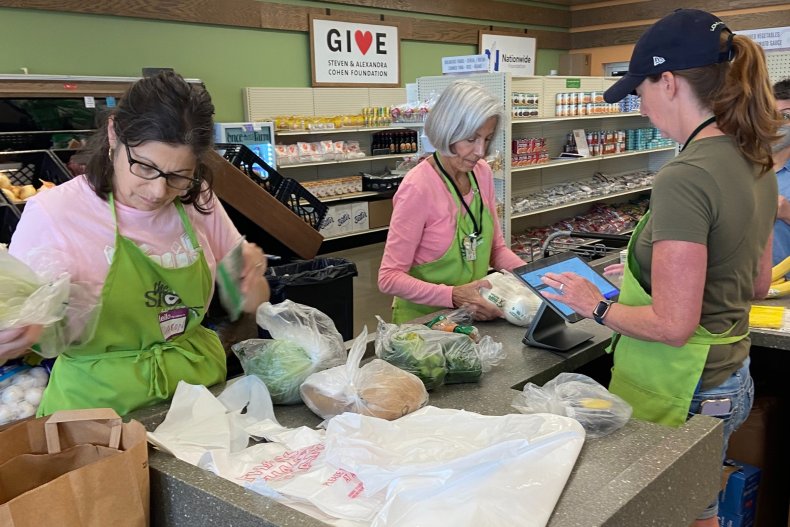 Of course, this year, a difficulty that we faced was regarding inflation in the food supply chain. We purchase all of our foods and we're committed to making sure that we're providing fresh, wholesome and nutritionally dense foods, but the cost is more expensive.
In Tennessee, we have a major portion of our community that isn't able to be financially stable and build generational wealth. The hardest part is that once we reach a capacity to how many families we can partner with, we can't take on anymore.
Tennessee is a diverse city, too. So, being able to provide translation services in real time for all of our community members is also our aim. We've hired more staff to do this, but our aim is to hire more.
Everybody who shops at The Store knows that they are in a similar situation, so there are no pretenses. We are a community and everybody there is in the same boat; there is no reason to worry about somebody else judging you.
Courtney Vrablik is an executive director and at The Store, a nonprofit organization in Nashville, Tennessee. You can find out more about The Store here.
All views expressed in this article are the author's own.
As told to Newsweek associate editor, Carine Harb.
Do you have a unique experience or personal story to share? Email the My Turn team at myturn@newsweek.com